Trees Beyond Christmas – Pink & Green Thank You
Trees Beyond Christmas – Pink & Green Thank You
Done with Christmas, but not with trees!
Last week I shared a new My Favorite Things list which focused on stencils and materials you can use with them. Today, I'm diving into one of the projects from the video – the Trees Stencil thank you card. Though the trees can look Christmas-y, you can use them for any kind of project – really!
(affiliate links are used in this post. When you click on them and make a purchase, I may receive a small commission at no additional cost to you. Thanks for supporting my blog!)
Mix & Match techniques
One of my favorite ways to use stencils is with multiple techniques on a single design. I used the stencil three different ways on this one
Project Tutorial Video
If you think it's time consuming to do three techniques on one card, check out today's process vid and see if I can change your mind!
Whadda ya think?
I hope you liked this project and how I combined a few stencil techniques into this single design. If you did, you definitely want to check out all of the great stencils available over at Scrapbook.com – and pick up any other supplies you might need to give these techniques a try!
Don't Forget about my quarterly GIVEAWAY!
Every quarter, I give away a sweet surprise to one lucky commenter. So, don't forget to leave a COMMENT on today's post to enter!
If you loved today's project, I'd love to know! The blogosphere can be a lonely place, so please don't lurk! Leave a quick word or two to tell me you were here!
Inspired by the products I used?
The supply list is right here! Just click a product to start shopping.
The links I'm sharing are Compensated Affiliate Links, meaning that I will receive a small commission on your sale, at no additional cost to you.
Items marked with an asterisk (*) were provided by a store or the manufacturer.
When you shop with these links, you help keep the lights on and the inspiration flowing here at Pixel Maven's Retreat! Thank You!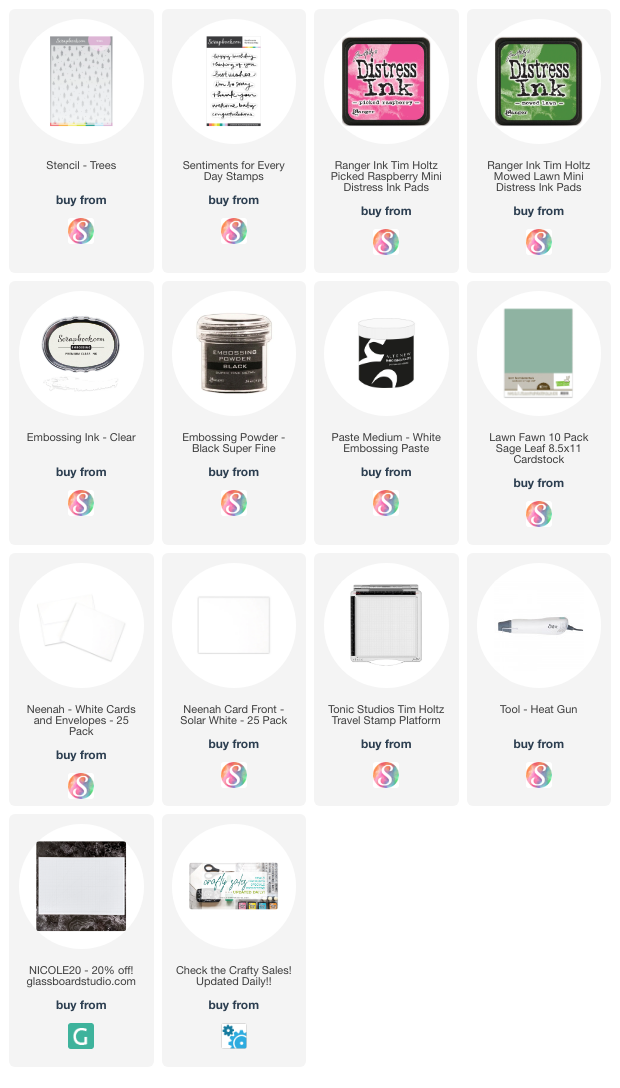 HOT DEALS!
Don't miss these hot deals - click the picture to shop!
New & Gently Used craft supplies
at a great price!
Click here to get yours!
Here's some other projects you'll like!
Are you ready for a new Craft-a-Flower? This month, we're bringing you the classic Daisy, and I have a fun twist on this set for you!
Kick start your mid-week crafting with a new Sketch Starters Challenge and some more inspiration from my video series in partnership with Altenew!
It's another Sketch Starter! One is a "scrapbuster" and the other is a "washi-buster". Both are fun and easy to do!