Summer Memories Feat: SBC Floral Collection
Summer Memories Feat: SBC Floral Collection
Cardmakers Rejoice! It's our WEEK!
Welcome to World Card Making WEEK! Really, the "holiday" is just a day – World Card Making Day (on Saturday), but Scrapbook.com is celebrating all week with fun features, specials and FREEBIES! It all starts today, so be sure to stop by and see what's on sale and be sure to grab the freebies. Today's freebies include the new Small Circle Adhesive Foam and the Digital Cut File I'm featuring in my project today!
(affiliate links are used in this post. When you click on them and make a purchase, I may receive a small commission at no additional cost to you. Thanks for supporting my blog!)
SBC Says "hi" to cut files!
I'm really excited to see this new offering from Scrapbook.com. They're always coming out with products that are really on-trend with the stamping and papercrafting world, and this one is no exception. Cover dies are really popular right now, and, if you have an e-cutter (Silhouette Cameo, Cricut, Brother Scan-n-Cut, etc.), you can get the same effect with an overlay cut file.
Which is better?
Well, that's really a matter of what you want to do with it.
Cut files are great if you need to cut a lot. You can let the machine go and just swap out cardstock while you work on something else.
If you want to change the size of the design, or adjust the design itself, cut files are for you. Can't do that with a metal die…
If you want to cut different materials that a die can't normally cut like fabric, chipboard or even cake fondant sheets, you'll want the cut file.
If you're travelling to a crop or craft retreat and you don't want to drag your computer and cutter along (and they won't have one there), well, you'll want a die.
If it's a design or shape you're going to use often, or if it coordinates with stamps, you're probably going to want the dies.
Of course, cut files are really inexpensive (compared to a die), and you can even find some for free – but, you do have to foot the bill for the e-cutter. So, perhaps price is really negligible.
Don't forget to leave a comment at the end of the post to qualify for my quarterly giveaway!
Project Tutorial Video
Today's video will show you how I put the card together. I'm not sharing any of the work I did with my e-cutter or the software. If you want to see something like that in the future, leave me a comment and I'll work on it for you!
Here's the blending color combo that you can save to your Pinterest boards for reference!
Time to SHOP!
With up to 50% off all Cardmaking and FREEBIES all week, it's time to add some goodies to your stash so you're ready to create something great this weekend!
Don't Forget about my monthly GIVEAWAY!
Every month, I give away a sweet surprise to one lucky commenter. So, don't forget to leave a COMMENT on today's post to enter!
If you loved today's project, I'd love to know! The blogosphere can be a lonely place, so please don't lurk! Leave a quick word or two to tell me you were here!
Inspired by the products I used?
The supply list is right here! Just click a product to start shopping.
The links I'm sharing are Compensated Affiliate Links, meaning that I will receive a small commission on your sale, at no additional cost to you.
Items marked with an asterisk (*) were provided by a store or the manufacturer.
When you shop with these links, you help keep the lights on and the inspiration flowing here at Pixel Maven's Retreat! Thank You!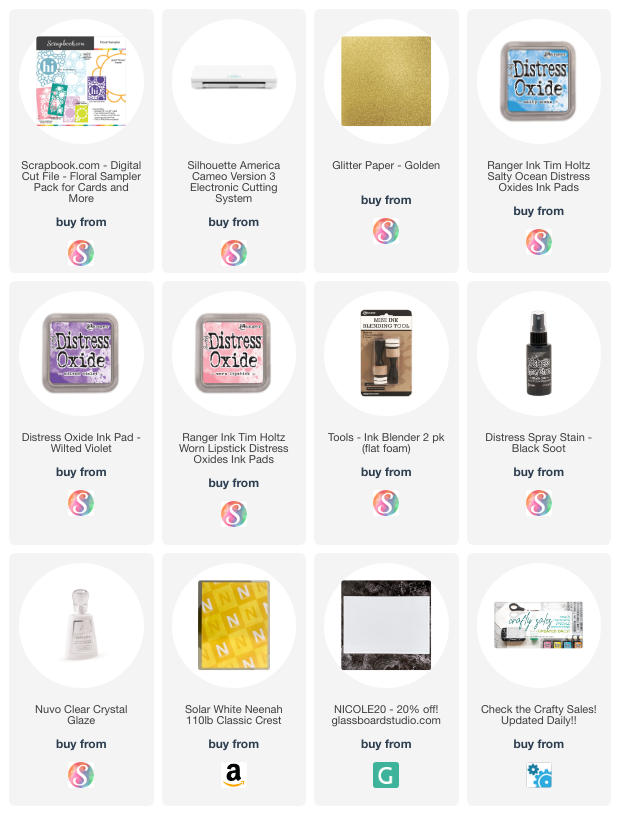 HOT DEALS!
Don't miss these hot deals - click the picture to shop!
Here's some other projects you'll like!
Welcome to another Tic Tac Toe Challenge!
The lovely Claire Broadwater is our lead designer for our latest Tic Tac Toe Challenge. She's created a fun board full of amazing possibilities! The question is, which way will you go? Row, Column or Diagonal?!
Welcome back for another Festive Friday! Our latest Festive Friday challenge is super fun! We picked out a great festivity to fill out our Inspo List, and hopefully it will have you sea-ing lots of fun possibilities!