Sketch Starter #004 Masculine Watercolor Cards
Sketch Starter #004 Masculine Watercolor Cards
Let's ramp up this weekend with a sketch!
I have another Sketch Starter for you today. I hope you are enjoying this new series as much as I do! I've been sending out a lot of cards lately (go figure!) and I know that they say that "creativity never gets used up", but it certainly feels like it sometime! That's where a good sketch comes in 😀 This time, I've got a real fun one!
(affiliate links are used in this post. When you click on them and make a purchase, I may receive a small commission at no additional cost to you. Thanks for supporting my blog!)

Watercolor for a Masculine Style
Both projects feature the new Watercolor Essential 12 pan set. It is 12 colors from the original 32 pan set. I pulled in two of the greens (and mixed to make a 3rd shade) along with black (watered down to make a beautiful gray) for both of today's projects. It was the perfect medium to make these projects quintessential masculine.
Stars for Guys
For my first project, I used Faceted Stars for the backdrop. The angles made in the repeating pattern were a perfect match for the sketch. To make the sketch line super obvious, I went grayscale on the right, and added pops of color to the left. The central square element was critical to letting the sentiment pop.
Freestyle & Flip
For the second design, I flipped the sketch on end and went totally freestyle with my background. I added in an angled line with pencil. Measuring the same distance (1 1/2″) from each end helped to make sure the line was even. I masked off the line and added in the stripes on one side. Then I filled in the other side to compete the look. to keep the beautiful background as visible as possible, I used a piece of vellum for the square element. The rest of the design didn't need much, so a simple black telephone with sentiment (It's For You stamp set) finished it off.
Don't forget to leave a comment at the end of the post to qualify for my quarterly giveaway!
Sketch Starters with Nicole #004
Now that we've walked through a bit of each project, let's dive into the video!
Have you entered this month's giveaway?
Don't forget that as a part of this series, I am hosting a monthly challenge GIVEAWAY! All you have to do is use the current challenge sketch and upload or link to your project using the sketch. You could win a $15 gift certificate from Altenew! There's just a few days left to the current challenge, so share your sketch-inspired projects! The current entries are listed below…
You can enter as many times as you like during the month. One winner will be chosen at random using a random number generator. International entries welcome! The InLinkz will close at 11:59 US Central Time April 30th. Winner will be announced on May 5th.
Sign up to receive my weekly email newsletter and blog post updates!
(It's free and full of specials & exclusive content!)
Don't Forget about my quarterly GIVEAWAY!
Every quarter, I give away a sweet surprise to one lucky commenter. So, don't forget to leave a COMMENT on today's post to enter!
If you loved today's project, I'd love to know! The blogosphere can be a lonely place, so please don't lurk! Leave a quick word or two to tell me you were here!
Inspired by the products I used?
The supply list is right here! Just click a product to start shopping.
The links I'm sharing are Compensated Affiliate Links, meaning that I will receive a small commission on your sale, at no additional cost to you.
Items marked with an asterisk (*) were provided by a store or the manufacturer.
When you shop with these links, you help keep the lights on and the inspiration flowing here at Pixel Maven's Retreat! Thank You!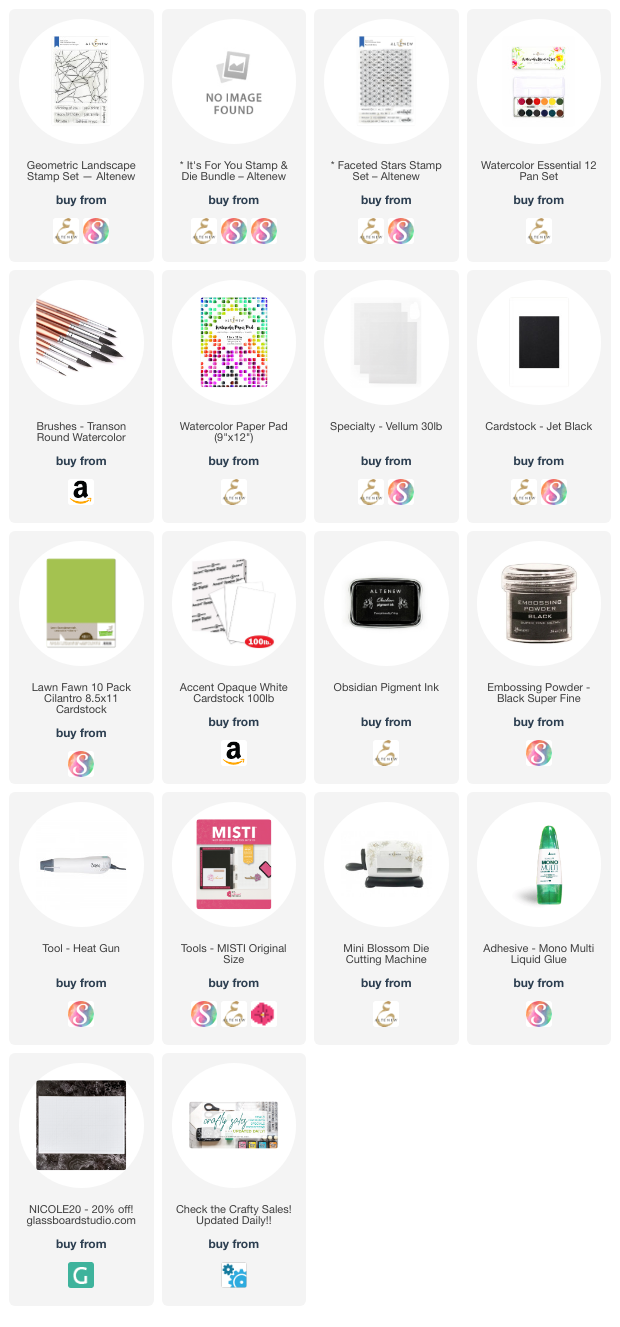 HOT DEALS!
Don't miss these hot deals - click the picture to shop!
Here's some other projects you'll like!
Welcome to another Tic Tac Toe Challenge!
The lovely Claire Broadwater is our lead designer for our latest Tic Tac Toe Challenge. She's created a fun board full of amazing possibilities! The question is, which way will you go? Row, Column or Diagonal?!
Welcome back for another Festive Friday! Our latest Festive Friday challenge is super fun! We picked out a great festivity to fill out our Inspo List, and hopefully it will have you sea-ing lots of fun possibilities!