Simple & Shimmery Love Card ft. Scrapbook.com Glitter Brush
Simple & Shimmery Love Card ft. Scrapbook.com Glitter Brush
It's always the right time for love
Yes, I've moved on from holiday projects. That's just what happens when you're a crafter! I started back in July, so I think it's time to look forward to other holidays, events and needs. That's the funny thing about love. So, we have a holiday for it, but really, any time is a good time to put together a card with a love theme. Perhaps these could even get sent as a thank you for an extra special holiday gift I might receive…
(affiliate links are used in this post. When you click on them and make a purchase, I may receive a small commission at no additional cost to you. Thanks for supporting my blog!)
Simple & Classic
Scaling back on textures, layers and embellishments can take a card from overdone to uber classy. I find that I tend to err on the side of too much, so I've been working on scaling back on some projects. Like Coco Chanel said, "Before you leave the house, look in the mirror and take one thing off." Well, I've been taking her advice and leaving off at least one "extra" embellishment to a project. Wow, what a difference it makes! I would have added some gold thread behind the heart cutout. Well, it would have looked great, I'm sure, but I think this clean version looks stunning!
Shimmer, not Glitter
Scrapbook.com sent me their new Glitter Brush Marker to try out. Well, as with most everything they make, it is a fabulous tool! Glitter is messy, and generally doesn't have a place in my craft room. So, unless it's glitter paper, or embossing powder, or a glitter brush, it's a no-go for me. The great thing about this glitter brush is that it's more of a shimmer brush. The glitter is micro and spreads evenly across projects. For that, it's perfect to add some unexpected shimmer to any project.
Don't forget to leave a comment at the end of the post to qualify for my quarterly giveaway!
Project Tutorial Video
So, let's see that shimmer in action! In today's video, you'll see how this new Glitter Brush Marker takes adds an unexpected boost in two different ways!
Shimmer all the things
Are you ready to add some shimmer to all the things? This is another one of those little supplies that fits the "stocking stuffer" bill. It's small, and inexpensive, but the perfect thing to add to your favorite crafter's holiday list! If you're looking for any of the supplies I used for today's project, I've got them all linked below.
Don't Forget about my quarterly GIVEAWAY!
Every quarter, I give away a sweet surprise to one lucky commenter. So, don't forget to leave a COMMENT on today's post to enter!
If you loved today's project, I'd love to know! The blogosphere can be a lonely place, so please don't lurk! Leave a quick word or two to tell me you were here!
Inspired by the products I used?
The supply list is right here! Just click a product to start shopping.
The links I'm sharing are Compensated Affiliate Links, meaning that I will receive a small commission on your sale, at no additional cost to you.
Items marked with an asterisk (*) were provided by a store or the manufacturer.
When you shop with these links, you help keep the lights on and the inspiration flowing here at Pixel Maven's Retreat! Thank You!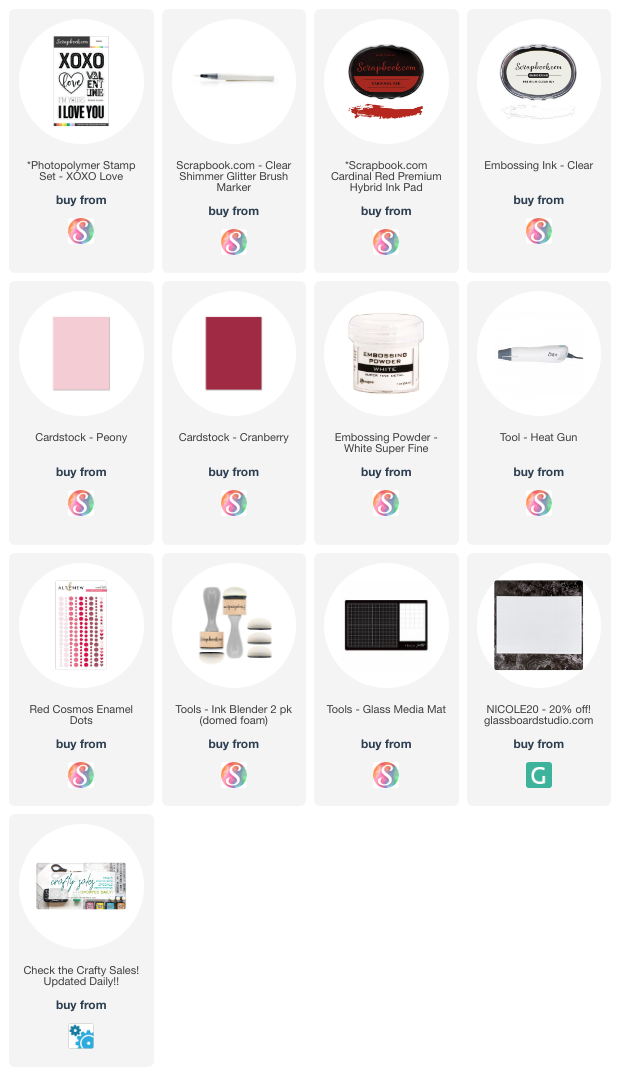 HOT DEALS!
Don't miss these hot deals - click the picture to shop!
Here's some other projects you'll like!
Welcome to another Tic Tac Toe Challenge!
The lovely Claire Broadwater is our lead designer for our latest Tic Tac Toe Challenge. She's created a fun board full of amazing possibilities! The question is, which way will you go? Row, Column or Diagonal?!
Welcome back for another Festive Friday! Our latest Festive Friday challenge is super fun! We picked out a great festivity to fill out our Inspo List, and hopefully it will have you sea-ing lots of fun possibilities!