Simple Diorama Card from the Scrap Pile
Simple Diorama Card from the Scrap Pile
Today's post is brought to you by Craft Collabs!
I belong to a great group of supportive crafters over on Facebook called Craft Collabs. Each month we do an event to support each other in building our businesses – whether that's a hop (YT, blog, Instagram), or a "shout out" day, or a swap. It's really a lot of fun and it's cool to see other creative work and share in each other's successes.
This month, we're doing a CASE the CREATOR week! Each participant was matched up to another participant for inspiration. My inspiration was Joanne Soukup at Perky Penny Paper Arts. You can find her on Instagram, Facebook, YouTube and her blog.
(affiliate links are used in this post. When you click on them and make a purchase, I may receive a small commission at no additional cost to you. Thanks for supporting my blog!)
I found this fun project of Joanne's – a "reverse canvas diorama". It inspired me to do a simple fun fold diorama card!
The bonus was that I pulled out the majority of the pieces from my scraps pile! I often have leftover elements or discarded backgrounds that I keep in a drawer that I occasionally rifle through to create something else. I happened to find the stenciled background panel, the diecut and a few of the potted plant elements already done for me!
I just had to color a few additional Garden Grow elements and create the front panel with oval diecut to finish off the project.
So, don't toss the leftovers! You never know when you'll be able to use them for another project!
Who inspires you?
I thoroughly enjoyed exploring Joanne's recent projects! Remember, when you CASE, it's proper etiquette to link back to the original creator and share a few words about how you were inspired!
I encourage you to dive into your Pinterest boards and follow along with some of your favorite creators (hopefully, I'm one of them!) to find inspiration for your next project.
Inspired by the products I used?
The supply list is right here! Just click a product to start shopping.
The links I'm sharing are Compensated Affiliate Links, meaning that I will receive a small commission on your sale, at no additional cost to you.
Items marked with an asterisk (*) were provided by a store or the manufacturer.
When you shop with these links, you help keep the lights on and the inspiration flowing here at Pixel Maven's Retreat! Thank You!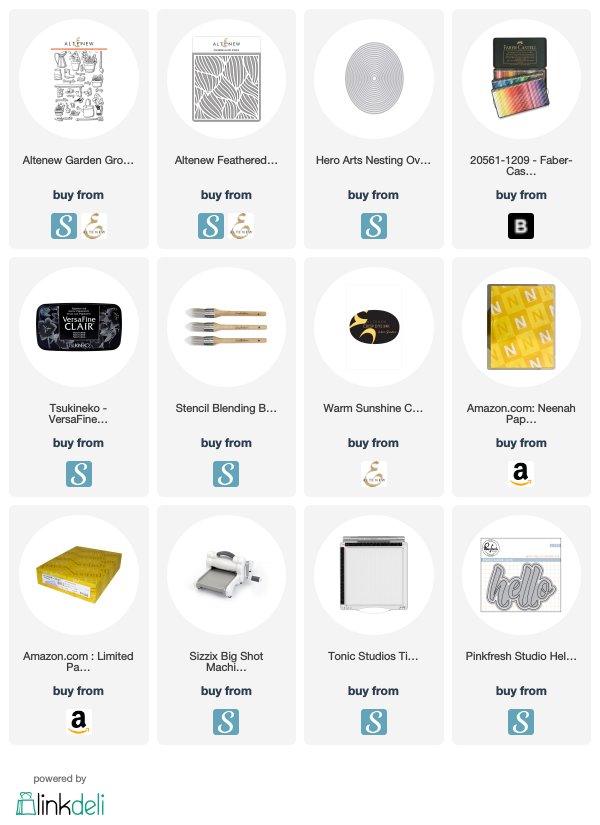 HOT DEALS!
Don't miss these hot deals - click the picture to shop!
Here's some other projects you'll like!
Welcome to another Tic Tac Toe Challenge!
The lovely Claire Broadwater is our lead designer for our latest Tic Tac Toe Challenge. She's created a fun board full of amazing possibilities! The question is, which way will you go? Row, Column or Diagonal?!
Welcome back for another Festive Friday! Our latest Festive Friday challenge is super fun! We picked out a great festivity to fill out our Inspo List, and hopefully it will have you sea-ing lots of fun possibilities!