Peek-a-Boo Holidays feat. Scrapbook.com Advent Cutfile
Peek-a-Boo Holidays feat. Scrapbook.com Advent Cutfile
Peek-a-Boo! It's Christmas!!
Yah, I know. Thanksgiving first…. but, for the rest of the world, it's time to prepare for the holiday season! Winter festivals, Christmas markets, spiced wine and yummy food… Whether you observe a religious holiday, or just the celebration of another year passed, excitement is in the air.
(affiliate links are used in this post. When you click on them and make a purchase, I may receive a small commission at no additional cost to you. Thanks for supporting my blog!)
Not an Advent Calendar
I wanted to create something fun and unexpected with the latest Scrapbook.com cut file – Advent Calendar. I don't have a need for an Advent calendar, but I thought that the idea of those little doors could turn into something else.
Technology is your friend!
It took me just a few minutes in my Silhouette Studio Designer Edition software to remove and adjust the peek-a-boo doors in the tree cut out file. Of course, I saved the layout so I can make more. Or, if I want, I can adjust the doors for another word or images!
Don't forget to leave a comment at the end of the post to qualify for my quarterly giveaway!
Project Tutorial Video
I didn't go into details on manipulating the cut file. If you need details on how to do that, check out this project. But, you will see how I created the rest of this card – with stenciling and how I did all the stamping to complete the project. Enjoy!
Fun, right?!
My Silhouette Cameo is definitely getting a work out these days with all the new cut files from Scrapbook.com. There's more to come, too! I may just have to think about upgrading my cutting machine as I have one of the original Cameos and the Cameo 4 is just now coming out. Hmmmm…. sounds like a great Christmas present!
Don't Forget about my quarterly GIVEAWAY!
Every quarter, I give away a sweet surprise to one lucky commenter. So, don't forget to leave a COMMENT on today's post to enter!
If you loved today's project, I'd love to know! The blogosphere can be a lonely place, so please don't lurk! Leave a quick word or two to tell me you were here!
Inspired by the products I used?
The supply list is right here! Just click a product to start shopping.
The links I'm sharing are Compensated Affiliate Links, meaning that I will receive a small commission on your sale, at no additional cost to you.
Items marked with an asterisk (*) were provided by a store or the manufacturer.
When you shop with these links, you help keep the lights on and the inspiration flowing here at Pixel Maven's Retreat! Thank You!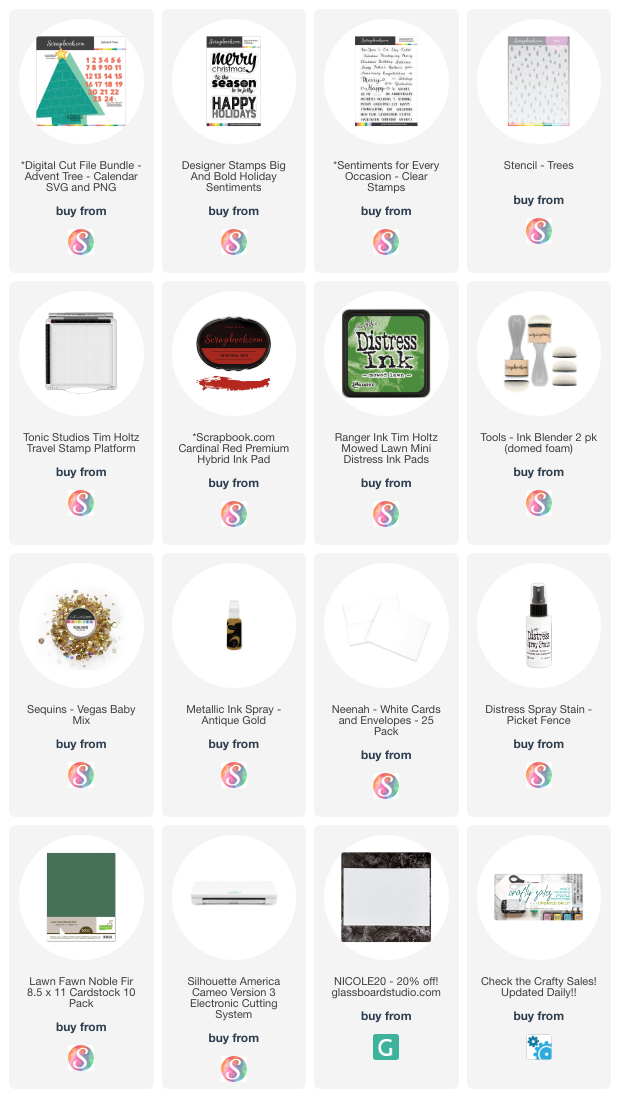 HOT DEALS!
Don't miss these hot deals - click the picture to shop!
Here's some other projects you'll like!
Another month has passed. Another 22nd has arrived!! It's time for a new Paint-a-Flower stamp, PLUS we have new Artist Marker refills!!
Welcome to another Tic Tac Toe Challenge!
The lovely Claire Broadwater is our lead designer for our latest Tic Tac Toe Challenge. She's created a fun board full of amazing possibilities! The question is, which way will you go? Row, Column or Diagonal?!