On the CASE: Vintage Text Message
On the CASE: Vintage Text Message
I guess I'm getting to be vintage….
Isn't it funny how "kids these days" (I can't believe I'm saying that!) think of so many things as "vintage"? VHS tapes, phones with cords, mix tapes, and, of course, SNAIL mail! Good thing they loooovvee vintage! That means that cardmaking and sending letters won't become obsolete any time soon. If you're "vintage" like I'm getting to be, then you're going to love today's CASE!
(affiliate links are used in this post. When you click on them and make a purchase, I may receive a small commission at no additional cost to you. Thanks for supporting my blog!)
I just had to have this set from The Stamp Market – a new favorite shop of mine! The stamps and coordinating dies make a lovely postcard that you can just pop in the mail! Of course, you can use the stamps and dies for traditional cards, but why not send a postcard that everyone can see along the way?
Recently, I took only inspiration from my CASE files. Well, today, I loved the inspiration so much, I went for the straight-up recreation. Enjoy!
Don't forget to leave a comment at the end of the post to qualify for my quarterly giveaway!
Stamps and Paper and Inks … Oh, My!
Stamps: Stampgram (The Stamp Market)
Paper: 8 1/2″ x 5 1/2″ Solar White 110lb CS (Neenah), 4 1/4″ x 5 1/2″ Solar White 80lb CS (Neenah)
Inks: Altanew Crisp Inks in Puffy Heart, Rose Quartz, Snapdragon, Fresh Lemon, Just Green, Ocean Waves; Unicorn Pigment Ink (Hero Arts)
Other: White Embossing Powder (Ranger), Anti-static bag (Ranger), Heat Tool (Wagner), Stamp Positioning Tool (Tonic), Blending Brushes, pencil & straight edge, scrap paper & Post-it tape for masking.
On the CASE Notes
(your step-by-step guide)
Diecut the postcard base. If your acrylic plates are cut up from previous diecutting, add typing paper on both sides to keep the cuts from pressing into the cardstock.
Stamp the backside of the postcard in Puffy Heart.
Diecut the postcard front panel.
Draw in pencil lines to aid with ink blending.
Blend in the rainbow one section at a time, masking off each side with scrap cardstock and Post-it tape.
Stamp the front sentiment in Unicorn pigment ink and heat emboss with white embossing powder.
Assemble the two halves.
Send!
How Hard Was It to Crack this CASE?
Difficulty Level: 3 out of 5 – Yes – really, a 3! It took me three times to get the ink blended stripes right on my sample. I thought I'd ink blend, but only used Post-it tape, which quickly stopped sticking to the damp inked areas. Then, I thought, fine, I'll watercolor it. Well, freehanding the lines was going well until I tried to touch up one side because the lines I drew were not even. Well, I messed that up too. Then, I got smart and made a mask template out of scrap paper and was back to ink blending.
So, word to the wise, don't rush through the blending! Take your time to make a template of sorts. For me, it was the two strips of cardstock stuck together with some Post-it tape and Post-it tape on the top and bottom so it would always stick somewhere to the panel I was blending. Actually, if you do the template right, you don't even really need the pencil lines as you'll just keep lining up the template to the previous line. Hmm…. maybe a video?
We hope our projects today inspired you to try CASE-ing our projects, or another project you've been eyeing! We hope to see you again in 2 weeks when we'll be On the CASE again!
Inspired by the products I used?
The supply list is right here! Just click a product to start shopping.
The links I'm sharing are Compensated Affiliate Links, meaning that I will receive a small commission on your sale, at no additional cost to you.
Items marked with an asterisk (*) were provided by a store or the manufacturer.
When you shop with these links, you help keep the lights on and the inspiration flowing here at Pixel Maven's Retreat! Thank You!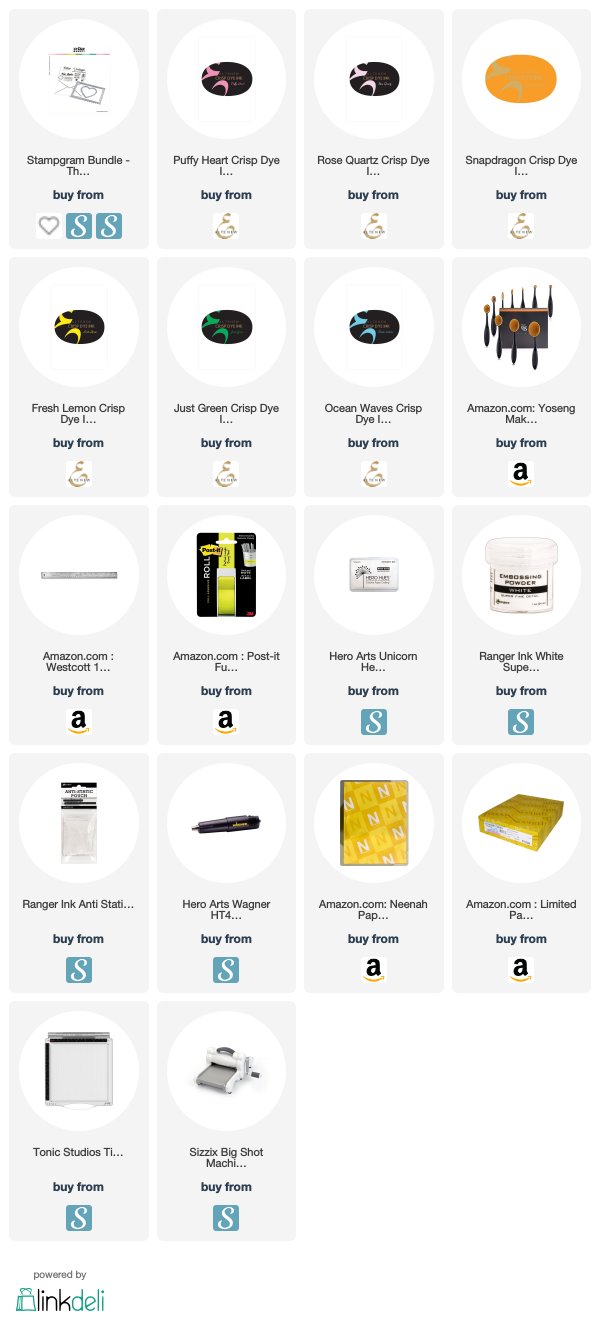 HOT DEALS!
Don't miss these hot deals - click the picture to shop!
Here's some other projects you'll like!
Welcome to another Tic Tac Toe Challenge!
The lovely Claire Broadwater is our lead designer for our latest Tic Tac Toe Challenge. She's created a fun board full of amazing possibilities! The question is, which way will you go? Row, Column or Diagonal?!
Welcome back for another Festive Friday! Our latest Festive Friday challenge is super fun! We picked out a great festivity to fill out our Inspo List, and hopefully it will have you sea-ing lots of fun possibilities!