On the CASE: Simple Shapes
On the CASE: Simple Shapes
Let's CASE this card… It'll be easy!
Yup – that's what I thought when I was researching designs to CASE this week. I found this lovely design by Jen Rzasa over at Altenew and thought that it would be pretty simple to recreate. Ugh… well… maybe not.
As you can see, I decided to focus on the pattern rows and the raised diecut, but opted to change up colors and overall dimensions of the project.
(affiliate links are used in this post. When you click on them and make a purchase, I may receive a small commission at no additional cost to you. Thanks for supporting my blog!)
Don't forget to leave a comment at the end of the post to qualify for my quarterly giveaway!
Stamps and Paper and Inks … Oh, My!
Stamps: Simple Shapes (Altenew)
Paper: 8 1/2″ x 5 1/2″ Solar White 110lb CS (Neenah), 4 1/4″ x 5 1/2″ Black Licorice CS (Lawn Fawn), 4 1/4″ x 5 1/2″ Solar White 80lb CS (Neenah)
Inks: Golden Sunset Ink Cube Set (Altenew), xx (Altenew), Nocturne Versafine Clair (Tsukineko)
Accessories: none
Other: Make Art Stay-tion (Wendy Vecchi), Stamp Positioning Tool (Tonic), Black foam sheet, Infinity Circle Dies (Hero Arts), Big Shot (Sizzix)
On the CASE Notes
(your step-by-step guide)
Score the card base at 4 1/4″. Adhere the Black Licorice CS and set aside.
Use temporary adhesive to adhere the 80lb Solar White CS to the Wendy Vecchi Stay-tion. Use the grid to find the center of the panel and draw a pencil line.
Stamp the first geometric image. Use the magnetic ruler and pencil to draw a line across the top of the shape. This will help align the rest of the row.
Stamp the first row, randomly choosing between the triangle or parallelograms – varying direction and colors.
Start the next row, then use that first stamped image to space the ruler properly and draw a line across the top again.
Repeat this process line by line, leaving a space about 1″ at the bottom to add the sentiment.
Wait for the panel to dry and then erase the pencil lines with a good nylon eraser.
Trim down the finished panel to 4″ x 5 1/4″.
Stamp the desired sentiment on the bottom right of the stamped panel.
Using the largest circle die, diecut the lower right portion of the stamped panel (see picture)
Adhere the rest of the stamped panel to the card base, aligning the edge to the right and bottom edge of the card base. The black border should only be on the top and left.
Diecut a matching circle in black foam sheet.
Adhere the foam circle to the diecut sentiment piece. Trim the excess foam.
Adhere the finished sentiment element to the card base, exactly where it was cut out.
How Hard Was It to Crack this CASE?
Difficulty Level: 5 out of 5 – Yup – I said it. This card was HARD! I thought differently starting out. I mean, how hard could it be to stamp these geometrics on a line? Welp… it's darn hard! So, it gets bonus points for being a hard card in disguise! It took me three tries to get the stamping right. The only think that would have really helped would have been the old school Stamp-a-ma-jig.
If you decide to take this one on, have patience, and be ready to start over until you get the hang of it. Once you get it, though, it will look amazing, so it's worth the try!
We hope our projects today inspired you to try CASE-ing our projects, or another project you've been eyeing! We hope to see you again in 2 weeks when we'll be On the CASE again!
Inspired by the products I used?
The supply list is right here! Just click a product to start shopping.
The links I'm sharing are Compensated Affiliate Links, meaning that I will receive a small commission on your sale, at no additional cost to you.
Items marked with an asterisk (*) were provided by a store or the manufacturer.
When you shop with these links, you help keep the lights on and the inspiration flowing here at Pixel Maven's Retreat! Thank You!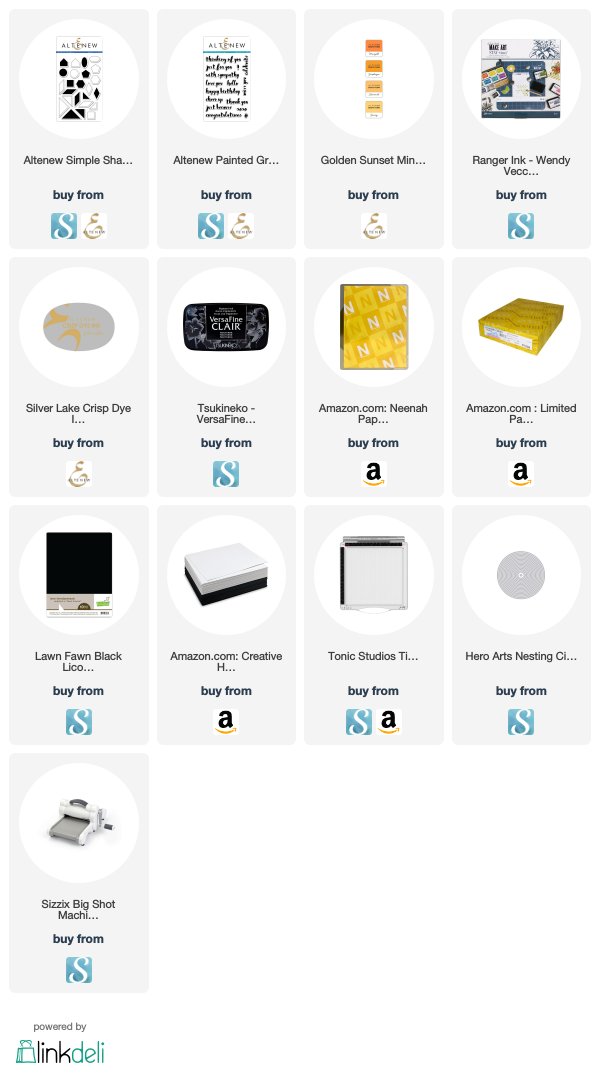 Here's some other projects you'll like!
It's a release day blog hop with Altenew!
I know, you're thinking that you just saw a new release, but that was just the new Paint-a-Flower stamp set. Today, we have aaaaaaaalllllll of the fun goodies you're going to want to get your hands on!
It's time for another Festive Friday!
I'm sure you're ready for the next Festive Friday challenge. We had so many great entries last round and we're excited to see what you create with our latest Inspo List.
Get ready for something new from Altenew!!
If you love the monthly Build-a-Flower subscription from Altenew, then you're going to love today's new product announcement and blog hop.