On the CASE: Say Hello
Are you ready to CASE another card design with me?
Ann and I are back with new CASE files this week. I thought I'd decipher another fun design from Concord & 9th.
(affiliate links are used in this post. When you click on them and make a purchase, I may receive a small commission at no additional cost to you. Thanks for supporting my blog!)
The dies that accompany the Say Hello stamp set can be a bit of an enigma, but I was able to figure out which pieces of the dies were used and how they all fit together for the CASE. Since there are so many different ways to use the dies, I'm sure you'll be seeing them from me a LOT!
Don't forget to leave a comment at the end of the post to qualify for my monthly giveaway!
Stamps and Paper and Inks … Oh, My!
Stamps: Say Hello (Concord & 9th)
Paper: 8 1/2″ x 5 1/2″ Solar White 110lb CS (Neenah), 4 1/4″ x 5 1/2″ Cilantro CS (Lawn Fawn), 4″ x 5 1/2″ Black Licorice CS (Lawn Fawn), 3″ x 5 1/2″ Solar White 80lb CS (Neenah), 3″ x 5 1/2″ Peacock CS (Lawn Fawn)
Inks: Peacock Feather Distress Ink (Ranger), Versamark (Tsusinkeo)
Accessories: none
Other: Adhesive Sheets (Sizzix), White Embossing Powder (Ranger), Anti-static bag (Ranger), Heat Tool, Stamp Positioning Tool (Tonic), Copic Marker (Too), Big Shot (Sizzix), Say Hello dies (Concord & 9th)
On the CASE Notes
(your step-by-step guide – click on the images for an enlarged photo gallery)
Score the card base at 4 1/4″. Adhere the Cilantro CS and set aside.
Stamp the large hello sentiment in Peacock Feather onto the Peacock CS.
Add Sizzix Adhesive Sheets to the back of the Peacock CS and the Solar White 80# CS. (You will need a 6″ x 5 1/2″ piece)
Diecut the thin hello over the stamped peacock hello. Diecut the large hello on the White CS.
Adhere the completed Peacock hello to the card base. I found it easier to keep the shape of the diecut by placing it back into the die, then flipping it over onto the black CS. Once you have it in place, press until it adheres to the base. Because the diecut is so thin, it likes to go wonky!
Start adding the white outline piece by placing the spot between the two "L"s. Gently work the outline evenly out from that center point.
Using a stamp positioning tool, align the "Just Saying" greeting in the upper left. Ink it up in Versamark and emboss in white (or bright green) embossing powder.
If desired, color in the white embossing using a bright green solvent-based marker. Or, keep it white! (Or, use bright green embossing powder to begin with, if you have it!)
Adhere the finished sentiment panel to the card base.
How Hard Was It to Crack this CASE?
Difficulty Level: 2 out of 5 – For a minute, I thought I would be using one of the thicker die cuts, but quickly realized that it was a combination of the two thin diecuts that would crack this CASE. So, now I have a whole bunch of extra pieces! Guess what – you'll be seeing those extras soon. Having extra diecuts that work in various combinations makes it pretty easy to put together a quick box of complimentary, but different cards for a quick gift!
We hope our projects today inspired you to try CASE-ing our projects, or another project you've been eyeing! We hope to see you again in 2 weeks when we'll be On the CASE again!
The Latest...
FREEBIES!!!

 There's no catch - check out my

Freebies Page

for all sorts of downloadable resources to help take your crafting up a notch!

Need a Color Coordinator to inspire color choices for your projects? Get yours today! 2019-20 Coordinators are NOW SHIPPING!
"I love this! I have a hard time getting color combos together and this takes all the guess work out so I can start creating right away! I think every stamper should have one thank you for this amazing product." - Sandra
Get everything you need to make this project!
The supply list is right here! Just click a product to get started. The links I'm sharing are Affiliate Links, meaning that I will receive a small commission on your sale, at no additional cost to you.
This helps keep the lights on and the inspiration flowing here at Pixel Maven's Retreat!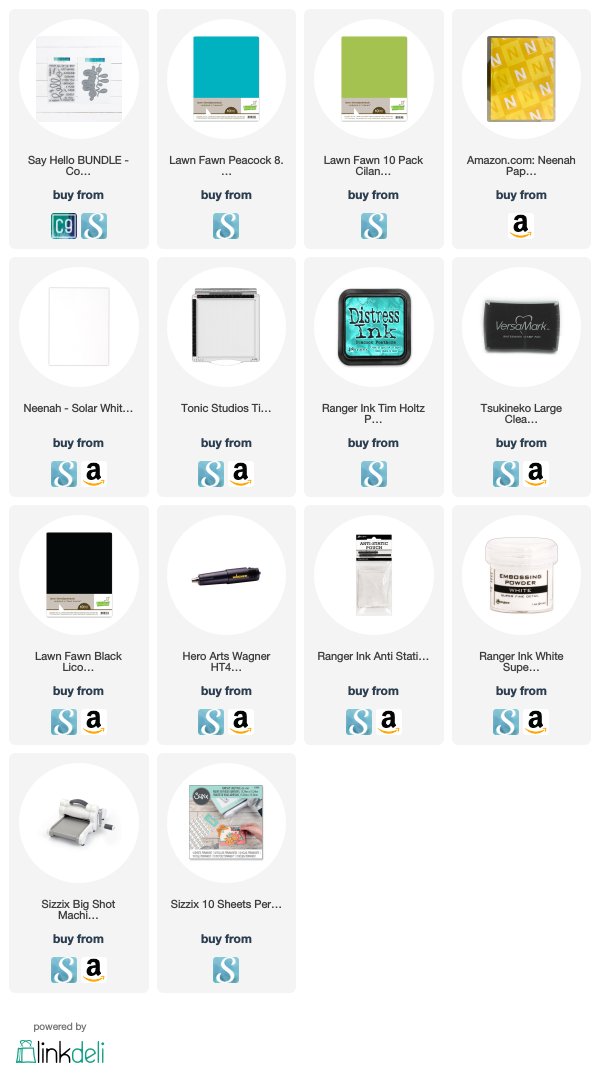 Here's some other projects you'll like!
Let's CASE this card…  It'll be easy!
Yup – that's what I thought when I was researching designs to CASE this week. I found this lovely design by Jen Rzasa over at Altenew and thought that it would be pretty simple to recreate.
I'm excited to share that I've been PUBLISHED on Scrapbook.com!
I hope to be invited to do more of these posts as I truly enjoyed putting these projects together. 😀 My creative brief was Father's Day Cards.
I wonder…. will it…?
Ever hold a craft supply in your hand wondering if it will take on a certain technique or medium? That's how I come up with all of my crazy, innovative ideas!