On the CASE: Geometric Tile Background
On the CASE: Geometric Tile Background
Clean lines and colorblocking
That's the name of the game for my latest CASE. I've seen a few variations of this design out on social channels, so, you could say that it's a bit of a trend. I think what I really like about it is that it's easy to do, and it's easy to add your own flair to the trend, so, let's take a closer look!
(affiliate links are used in this post. When you click on them and make a purchase, I may receive a small commission at no additional cost to you. Thanks for supporting my blog!)
I ran across this design on a Facebook group, and I just had to hunt down the designer. To my delight, she was happy to have me share her project and my CASE with you!
What really caught my eye from Martha's design was the square tile pattern done in that diagonal setting. So, eye-catching, right? The second piece is the sentiment outlined in some vellum. I had just the dies and paper to try my hand at this clean style!
My riff on the style was a herringbone pattern, and the addition of patterned paper, instead of using a diecut with stitched edging. I loved that the project came together in six quick steps, and with no stamping! Sometimes it's nice to give the ink a break 😉
Stamps and Paper and Inks … Oh, My!
Stamps: none
Paper: 8 1/2″ x 5 1/2″ Solar White 110lb CS (Neenah), 4″ x 5 1/4″ Solar White 80lb CS (Neenah), 3 1/2″ x 1 3/4″ pieces in Leafy, Bubble Gum, Blush, Melon Orange & Bloom Street Patterns (The Stamp Market), 2 1/2″ x 3″ in Citrine (The Stamp Market) and Vellum (Lawn Fawn)
Inks: none
Accessories: none
Other: Thank You So Much dies (The Stamp Market), Big Shot (Sizzix), micro glue applicator (Amazon)
On the CASE Notes
(your step-by-step guide – click any image below for an enlarged slide show)
Score the card base at 4 1/4″ and set aside.
Cut cardstock pieces to 3 1/2″ x 1 3/4″ strips. Save any leftover pieces for the ends.
Arrange strips in desired pattern. I did a herringbone pattern.
Adhere the strips to the 4″ x 5 1/4″ piece of Solar White CS. Trim the overhanging strips.
Adhere finished background to card base
Diecut sentiment pieces in Vellum and Citrine. Adhere the Citrine letters to the vellum using liquid adhesive and a small applicator sponge.
Adhere finished sentiment to card front.
How Hard Was It to Crack this CASE?
Difficulty Level: 2.5 out of 5 – So, it took me a minute to figure out the herringbone pattern, but other than that, this is a real straightforward design. I think that's why it's so appealing! This is the opportunity for color and pattern to really shine, so let it! I'm excited to try other shapes, like triangles and maybe even hexagons!! (I think I'll need a die for that one! LOL!)
We hope our projects today inspired you to try CASE-ing our projects, or another project you've been eyeing! We hope to see you again in 2 weeks when we'll be On the CASE again!
Don't Forget about my quarterly GIVEAWAY!
Every quarter, I give away a sweet surprise to one lucky commenter. So, don't forget to leave a COMMENT on today's post to enter!
If you loved today's project, I'd love to know! The blogosphere can be a lonely place, so please don't lurk! Leave a quick word or two to tell me you were here!
Inspired by the products I used?
The supply list is right here! Just click a product to start shopping.
The links I'm sharing are Compensated Affiliate Links, meaning that I will receive a small commission on your sale, at no additional cost to you.
Items marked with an asterisk (*) were provided by a store or the manufacturer.
When you shop with these links, you help keep the lights on and the inspiration flowing here at Pixel Maven's Retreat! Thank You!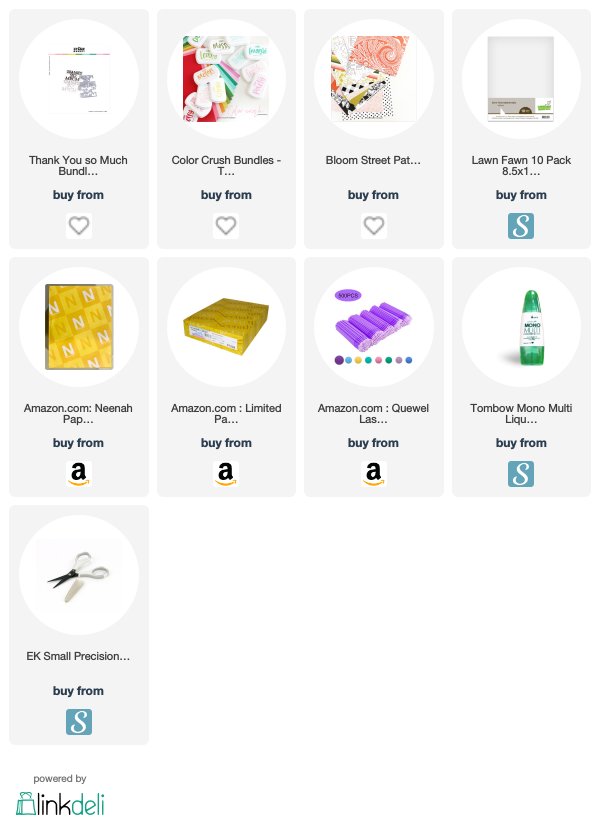 HOT DEALS!
Don't miss these hot deals - click the picture to shop!
New & Gently Used craft supplies
at a great price!
Click here to get yours!
Here's some other projects you'll like!
Are you ready for a new Craft-a-Flower? This month, we're bringing you the classic Daisy, and I have a fun twist on this set for you!
Kick start your mid-week crafting with a new Sketch Starters Challenge and some more inspiration from my video series in partnership with Altenew!
It's another Sketch Starter! One is a "scrapbuster" and the other is a "washi-buster". Both are fun and easy to do!