On the CASE: Flower Power!
On the CASE: Flower Power!
It's time to take CASE-ing to the next level!
I shared last time that CASE-ing a design doesn't always mean that it needs to be copied exactly. Sometimes you just want to try your hand at recreating something, and sometimes you're just inspired – by the color scheme, the layout or a technique – or all three! With today's project, going forward, I won't always copy a project exactly – sometimes I'll just take inspiration. But, I'll share what inspired me, and hopefully you'll see the similarities as I put my design next to the original. So – on with today's project!
(affiliate links are used in this post. When you click on them and make a purchase, I may receive a small commission at no additional cost to you. Thanks for supporting my blog!)
Today I'm introducing a new-to-me company – The Stamp Market. I saw some samples out on Instagram and just fell in love! The products are fresh, clean and inspired – and the sample designs reflect that too. It's a relatively new company (only 2 years old) and is a 2-person team, Amy & her husband along with some support staff and now a few designers.
My project was inspired by one of the first samples I came across. I loved the white on white where you almost don't see the floral background until it's angled the right way. I wanted that to pop a bit more, and thought that I could shake up the design a bit by rotating 90-degrees and changing up some of the color.
I didn't have the exact sentiment either, so I pulled out a similar one from an Altenew set – and kept it on the small side, just like the original.
Don't forget to leave a comment at the end of the post to qualify for my quarterly giveaway!
Stamps and Paper and Inks … Oh, My!
Stamps: Flower Power (The Stamp Market)
Paper: 8 1/2″ x 5 1/2″ Solar White 110lb CS (Neenah), 4 1/4″ x 5 1/2″ Kraft CS (Lawn Fawm), scraps of Solar White 80lb CS (Neenah), Walnut Cream CS (Bazzill) and Deep Iris CS (Altenew)
Inks: Versamark (Tsukineko)
Accessories: Rock Collection Enamel Dots (Altenew)
Other: Big Shot (Sizzix), Bloomin' Cute dies (The Stamp Market), White Embossing Powder (Ranger), Clear Embossing Powder (Ranger), Anti-static bag, Heat Tool, Stamp Positioning Tool (Tonic)
On the CASE Notes
(your step-by-step guide – click on the images to view a larger slide gallery)
Score the card base at 4 1/4″. Fold and burnish with bone folder. Set aside.
Stamp the flower power image in Versamark on a piece of Kraft cardstock – larger than the finished image so it can be trimmed.
Emboss with clear embossing powder. Trim to 4 1/4″ X 5 1/2″ and adhere to the card base.
Diecut the flower outline pieces from Walnut Cream cardstock, and the flower head background in Solar White 80#.
Assemble the finished diecut flower. It just needs a small dot of adhesive at the center of the background flower – then, add the stem, and the flower outline on top.
Adhere the finished flower element to the card base.
Stamp and heat emboss the sentiment in white on a thin strip of Deep Iris cardstock.
Trim the sentiment to size and adhere over the flower stem.
Add an enamel dot or any embellishment to the center of the flower.
How Hard Was It to Crack this CASE?
Difficulty Level: 2 out of 5 – The technique and design behind the original design was pretty straightforward, so it was easy to break down the components and reuse them in a new way. The neutral palette with a pop of color was a great option to bring forward into my own design – shifting the colors a bit to make it my own. Rotating the design 90-degrees brought bigger focus to the background which made sense since it was more visible than the white-on-white sample.
We hope our projects today inspired you to try CASE-ing our projects, or another project you've been eyeing! We hope to see you again in 2 weeks when we'll be On the CASE again!
HOT DEALS!
Don't miss these hot deals - click the picture to shop!
Inspired by the products I used?
The supply list is right here! Just click a product to get started. The links I'm sharing are Compensated Affiliate Links, meaning that I will receive a small commission on your sale, at no additional cost to you.
Items marked with an asterisk (*) were provided by a store or the manufacturer.
This helps keep the lights on and the inspiration flowing here at Pixel Maven's Retreat!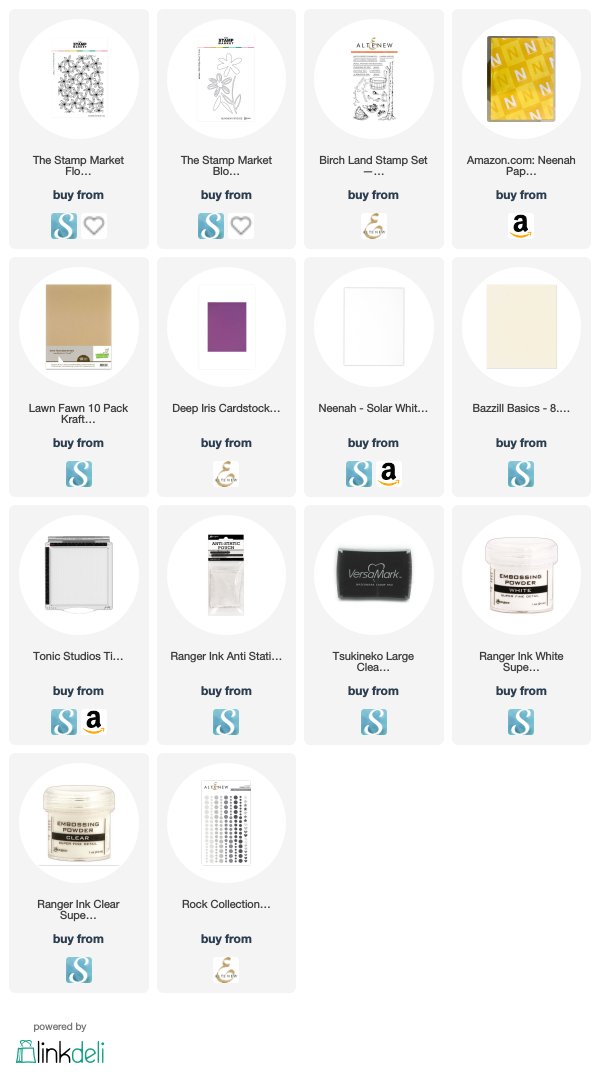 Here's some other projects you'll like!
It's a new year for Festive Friday!
Festive Friday is back with our first challenge of 2020. If you have a goal to add more creative time to your schedule, then challenges are a great way to get started.
Determined to be confident in your watercoloring this year?
As we look to 2020, I'm sure you're thinking about some #craftgoals you've had on your list. I know a lot of people "want" to watercolor – backgrounds, flowers, characters…. but they are afraid to take the plunge.
Today's card tugs at my heartstrings
I love animals. Sometimes, I think I love animals more than people… I know you know what I mean.