On the CASE: Faceted Flower
On the CASE: Faceted Flower
On the CASE: Faceted Flower
It's coming!
Spring is trying so hard to melt all the snow here in East Nebraska – but, it's coming! Soon, the grass will be growing and little plants will be pushing up from the ground. Why not add to the anticipation with a lovely, but simple, faceted floral design, courtesy of Concord & 9th!
(affiliate links are used in this post. When you click on them and make a purchase, I may receive a small commission at no additional cost to you. Thanks for supporting my blog!)
Don't forget to leave a comment at the end of the post to qualify for my monthly giveaway!
Stamps and Paper and Inks … Oh, My!
Stamps: Faceted Turnabout Stencils (Concord & 9th)
Paper: 8 1/2″ x 5 1/2″ Solar White 110lb CS (Neenah), 2 1/2″ x 1″ Black Licorice CS (Lawn Fawn)
Inks: Crimson Crisp Ink (Altenew), Rouge Crisp Ink (Altenew), Blush Crisp Ink (Altenew), Sea Glass Crisp Ink (Altenew), Unicorn White (Hero)
Accessories: Gold metallic thread (Superior)
Other: Sponge Daubers (Scrapbook.com), Autumn Afternoon sequins (28 Lilac Lane)
On the CASE Notes
(your step-by-step guide – click the images to enlarge)
Score the card base at 4 1/4″ and set aside.
I found it best (discovered after I completed the project) to outline the flower on the stencil so you can get a better idea of where the finished image will end up…
Make pencil marks about 3/4″ in from the right of the card base. This will help align the stencil as it's rotated.
Sponge on the first color. I used Crimson. Clean off the stencil and rotate it 90-degrees, using the pencil marks to align.
Sponge in the next color, then rotate. You can see I added in some post-its to cover parts of the stencil so I didn't get any stray ink on the card.
Sponge and rotate two more times to complete the floral image.
Sponge the sentiment on the Black Licorice cardstock with the Unicorn White pigment ink. It dries pretty quick. Trim any excess cardstock.
Add some foam adhesive spots along with some swirls of gold metallic thread. Adhere the finished sentiment to the card base.
Add some copper sequins to finish the look.
How Hard Was It to Crack this CASE?
Difficulty Level: 2 out of 5 – I really am loving how amazing these Turnabout sets create an amazing looking project with minimal effort. Having a stencil instead of a stamp definitely makes for a unique look, and makes the Turnabout style more accessible to those that may not have a stamp positioning tool. In case you don't know, this is a TWO stencil set. The second stencil is a full faceted background that can make some amazing custom looks.
We hope our projects today inspired you to try CASE-ing our projects, or another project you've been eyeing! We hope to see you again in 2 weeks when we'll be On the CASE again!
The Latest...
FREEBIES!!!

 There's no catch - check out my

Freebies Page

for all sorts of downloadable resources to help take your crafting up a notch!

Need a Color Coordinator to inspire color choices for your projects? Get yours today! 2019-20 Coordinators are NOW SHIPPING!
"I love this! I have a hard time getting color combos together and this takes all the guess work out so I can start creating right away! I think every stamper should have one thank you for this amazing product." - Sandra
Get everything you need to make this project!
The supply list is right here! Just click a product to get started. The links I'm sharing are Affiliate Links, meaning that I will receive a small commission on your sale, at no additional cost to you.
This helps keep the lights on and the inspiration flowing here at Pixel Maven's Retreat!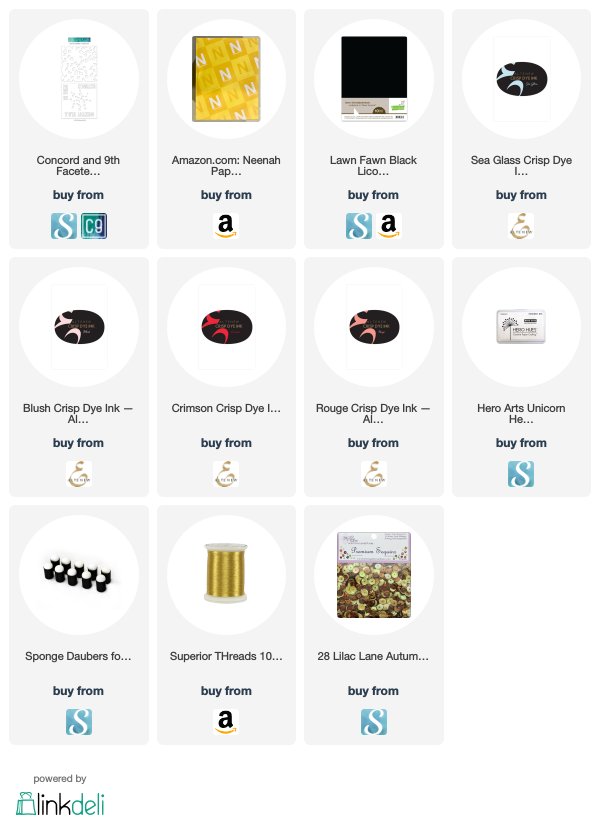 Here's some other projects you'll like!
I SUCK AT INK BLENDING!
Ugh! How many times have you tried ink blending and ended up saying that? I know a lot of people just like you! Including ME!!! Nothing worse than being super, super careful and then ruining it with one fell swoop of the blender tool.
My first release in the books!
Today is the last day of the Halloween Cut File project release. Thanks to everyone who made this first relase a success!