On the CASE: Everyday Bouquet
On the CASE: Everyday Bouquet
On the CASE: Everyday Bouquet
What do you do when you're low on thank you cards?
I've got a simple answer! You whip out a bunch of today's CASE file Concord & 9th Everday Bouquet Turnabout cards! How's that for straightforward?! I really do love the look of this card! It's about as CAS as I can get. I think the intuitive layering of the Turnabout style makes the overlapping florals look effortless. Well, let's face it, it is! Pick any 4 colors, and you can't go wrong! Monochromatic, high contrast…. they all work. Let's get right to the instructions today and explore this fun CASE!
(affiliate links are used in this post. When you click on them and make a purchase, I may receive a small commission at no additional cost to you. Thanks for supporting my blog!)
Don't forget to leave a comment at the end of the post to qualify for my monthly giveaway!
Stamps and Paper and Inks … Oh, My!
Stamps: Everyday Bouquet (Concord & 9th)
Paper: 8 1/2″ x 5 1/2″ Solar White 110lb CS (Neenah), 4 1/4″ x 2″ Pale Gray CS (Altenew), 4 1/4″ x 2″ Dark Seas Smoothies (Bazzill)
Inks: Volcano Lake, Dusk, Evening Gray, Forest Glades (Altenew)
Accessories: Gold Metallic Madeira thread (Tacony)
Other: Big Shot (Sizzix), Everyday Bouquet Die set (Concord & 9th), Stamp Positioning Tool (Tonix/Tim Holtz), 6″ x 6″ Turnabout template, adhesive-backed foam squares (Scrapbook.com)
On the CASE Notes
(your step-by-step guide – click the images for larger closeups)
Score the card base at 4 1/4″. Set up the Turnabout template and stamp in a stamp positioner. Set up the card base on the template using temporary adhesive.
Stamp each turn in the following order: Volcano Lake, Dusk, Evening Gray, Forest Glades.
Remove the finished card base from the template and remove the temporary adhesive.
Set up the bracket label die on Pale Gray CS with the THANKS die centered inside. Keep them in position with some sticky notes. Diecut.
Do the same diecutting with the Dark Seas CS. Save the opposites leftovers for a sentiment on another card!
Add some adhesive backed foam to the back of the diecut label. Adhere the opposite color letters in the diecut spaces.
Add gold metallic thread to the diecut sentiment. Adhere the finished sentiment to the card base.
Color some pearls with a gold Sharpie ( or use gold pearls if you have them!)
Adhere the pearls to the upper left and lower right of the sentiment.
How Hard Was It to Crack this CASE?
Difficulty Level: 2 out of 5 – I totally love this card! The turnabout floral images are fun and easy, and the sentiment yields a 2-in-1, so there's really no excuse to not make two cards while you're at it!
I love that this particular design can be done up in any color combination! So, pull out your Color Coordinator and mix up some fun combos. If you don't do Stampin' Up! colors, would you like to see me do something similar with another brand? Let me know in a comment and I'll see what I can work up for you!
We hope our projects today inspired you to try CASE-ing our projects, or another project you've been eyeing! We hope to see you again in 2 weeks when we'll be On the CASE again!
The Latest...
FREEBIES!!!

 There's no catch - check out my

Freebies Page

for all sorts of downloadable resources to help take your crafting up a notch!

Need a Color Coordinator to inspire color choices for your projects? Get yours today! 2019-20 Coordinators are NOW SHIPPING!
"I love this! I have a hard time getting color combos together and this takes all the guess work out so I can start creating right away! I think every stamper should have one thank you for this amazing product." - Sandra
Get everything you need to make this project!
The supply list is right here! Just click a product to get started. The links I'm sharing are Affiliate Links, meaning that I will receive a small commission on your sale, at no additional cost to you.
This helps keep the lights on and the inspiration flowing here at Pixel Maven's Retreat!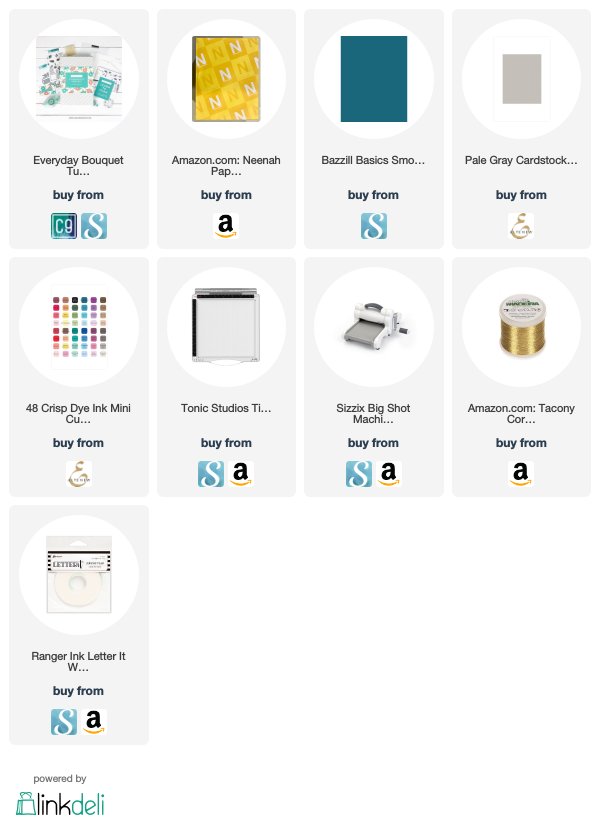 Here's some other projects you'll like!
Fashion trends are a huge source of inspiration for the craft world.
You'll see similar color combinations, textures and patterns pop up in stamp sets, stencils, tools, dies, etc.
A moon you can hunt by…
Today's Distress Oxide blend creates a supermoon, illuminating the Halloween Cut File spooky tree and jack-o-lantern.
Hey You! Boss…!
Maybe you are one, maybe you work for one, maybe you live with one… We all got 'em. Bosses!