My Favorite Fall Colors
I. LOVE. FALL.!
I am so excited to be on the verge of my favorite time of year! I can't wait to pull out my hunter's jacket, rust-colored trenchcoat and my jean jacket – plus, well, JEANS! I was meant for fall, and wish it could be like this all year. I love the colors and the smells. Even the "wrap and peel" days where it starts off cold, but the coat and cardigan come off later because the sun is out and it's just glorious!
The Craft Collabs group is sharing our collective love of the season with our own favorite color combinations. Mine are a departure from traditional, but, still, something that is fresh, timeless, and quintessential fall.
(affiliate links are used in this post. When you click on them and make a purchase, I may receive a small commission at no additional cost to you. Thanks for supporting my blog!)
It's a GIVEAWAY!
Some of the hoppers are sponsoring giveaways. You'll have to hop to find out who! Please follow the rules that each giveaway has published on their video description. Here's my giveaway rules!
I am giving away a Prima Jounaling Card pack to one lucky winner. Please subscribe and comment on YOUTUBE by September 19, 2019 to be eligible for my random giveaway.
Leave a comment HERE on the blog for an extra entry!
My giveaway is OPEN to INTERNATIONAL participants.
The winner will be randomly selected using a random number generator.
The winner's name and comment will be posted here on my WINNERS PAGE on September 21st, and will be announced on that day's blog post. I will also update the comments on the video on YouTube with the winner's name and whether it was selected from YouTube or the Blog.
IF YOU ARE THE WINNER, YOU MUST EMAIL ME AT [email protected] within 7 days – by September 28, 2019. After September 28th, the prize is forefit.
This giveaway is not sponsored by YouTube.
Don't forget to leave a comment at the end of the post to qualify for my quarterly giveaway!
My Favorite Fall Colors
I seriously love a good shade of rusty orange, and I'm so glad to see that it's really on-trend this year! My combo starts there and grows into a shade of bright orange on one end and a rich plum purple on the other. Oh, but I don't stop there! How about a fun peacock blue? And what would fall be without GOLD?!
So, what does that look like all together? Let's take a look!
Well, this is a video hop, after all, so let's take a look at how this came together!
Inspired by the products I used?
The supply list is right here! Just click a product to start shopping.
The links I'm sharing are Compensated Affiliate Links, meaning that I will receive a small commission on your sale, at no additional cost to you.
Items marked with an asterisk (*) were provided by a store or the manufacturer.
When you shop with these links, you help keep the lights on and the inspiration flowing here at Pixel Maven's Retreat! Thank You!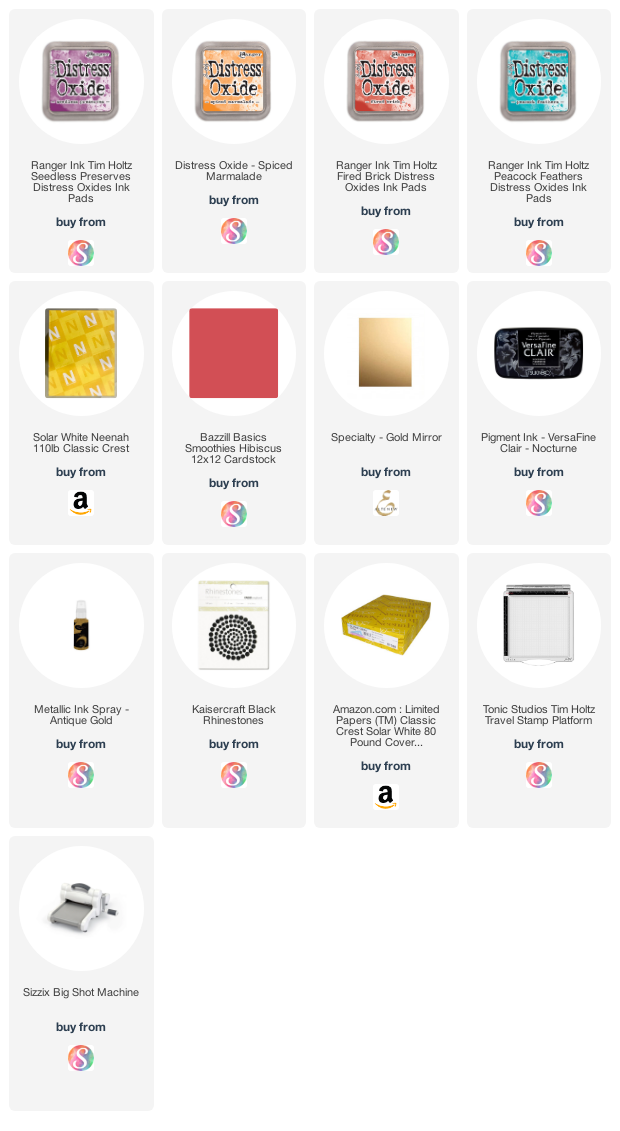 Here's some other projects you'll like!
It's a release day blog hop with Altenew!
I know, you're thinking that you just saw a new release, but that was just the new Paint-a-Flower stamp set. Today, we have aaaaaaaalllllll of the fun goodies you're going to want to get your hands on!
It's time for another Festive Friday!
I'm sure you're ready for the next Festive Friday challenge. We had so many great entries last round and we're excited to see what you create with our latest Inspo List.
Get ready for something new from Altenew!!
If you love the monthly Build-a-Flower subscription from Altenew, then you're going to love today's new product announcement and blog hop.