Mod Peppermint Inspired Christmas for Hedgehog Hollow
Mod Peppermint Inspired Christmas for Hedgehog Hollow
The clock is ticking… Are your Holiday Cards done?
Now that it's past Thanksgiving, if you haven't turned to finishing your holiday/Christmas cards, time is ticking away! Fortunately, I have a fun and easy card that can help get you back on track, thanks to The Hedgehog Hollow November subscription box!
(affiliate links are used in this post. When you click on them and make a purchase, I may receive a small commission at no additional cost to you. Thanks for supporting my blog!)
Mod Peppermints
I was happy to be asked to Guest Design for The Hedgehog Hollow subscription box this month. Each month is a surprise, but always a carefully curated box of fun! This month features two stamp sets by Laura Kelly Designs, a stencil (you know I LOVE stencils!) and some other fun products. I knew I wanted to feature the stencil and thought that I'd go for one last holiday design. The fun circular design reminded me a bit of peppermints, so I pulled out the included red cardstock and my embossing paste to create the background panel.
It's a TV project!
The sentiment and the hat are what I like to call a "TV project". You can stamp out the sentiments and the hats and then take your alcohol markers and paper snips to complete the coloring and fussy-cutting while you're watching (bingeing) your favorite TV show!
Even the final assembly is easy enough to do in front of the TV. Simply adhere the background panel to the card base and then pop up the sentiments and Santa hat with some foam adhesive pieces.
The perfect holiday gift!
Not only is this card a great "gift" to send to friends and family, but a subscription to The Hedgehog Hollow monthly kit is a great gift for you or the crafter(s) in your life! If you love a surprise of fun and exclusive products, then take a look and add it to your holiday wish list!
Don't Forget about my quarterly GIVEAWAY!
Every quarter, I give away a sweet surprise to one lucky commenter. So, don't forget to leave a COMMENT on today's post to enter!
If you loved today's project, I'd love to know! The blogosphere can be a lonely place, so please don't lurk! Leave a quick word or two to tell me you were here!
Inspired by the products I used?
The supply list is right here! Just click a product to get started. The links I'm sharing are Compensated Affiliate Links, meaning that I will receive a small commission on your sale, at no additional cost to you.
Items marked with an asterisk (*) were provided by a store or the manufacturer.
This helps keep the lights on and the inspiration flowing here at Pixel Maven's Retreat!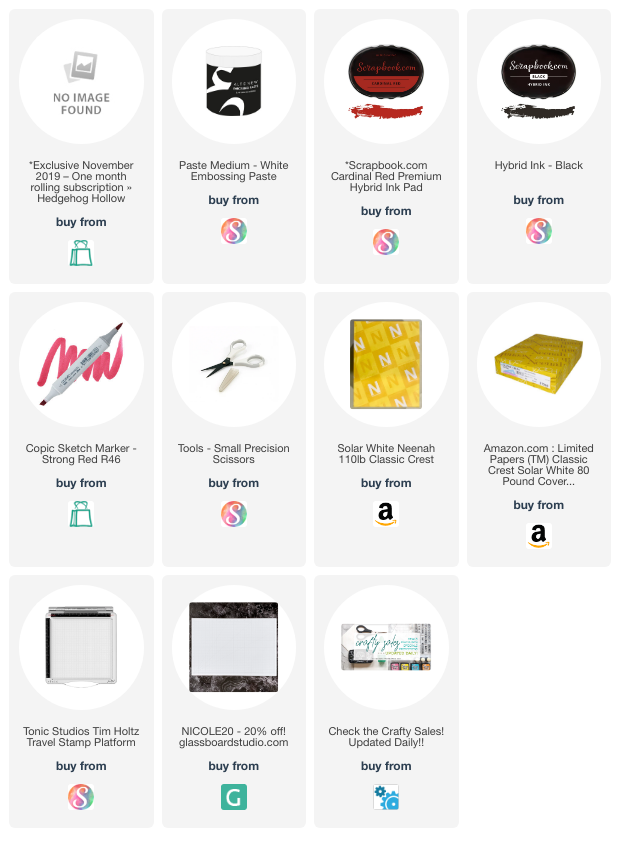 HOT DEALS!
Don't miss these hot deals - click the picture to shop!
Here's some other projects you'll like!
It's a new year for Festive Friday!
Festive Friday is back with our first challenge of 2020. If you have a goal to add more creative time to your schedule, then challenges are a great way to get started.
Determined to be confident in your watercoloring this year?
As we look to 2020, I'm sure you're thinking about some #craftgoals you've had on your list. I know a lot of people "want" to watercolor – backgrounds, flowers, characters…. but they are afraid to take the plunge.
Today's card tugs at my heartstrings
I love animals. Sometimes, I think I love animals more than people… I know you know what I mean.