Masculine Sweet 16 Shaker feat. SBC Calendar Cut File
Masculine Sweet 16 Shaker feat. SBC Calendar Cut File
I have no need for a calendar cut file
Yup – that's what I thought when I saw that the latest group of cutfiles Scrapbook.com sent me had a calendar cut file in it. I don't scrapbook, or travel journal… I don't need to make my own erasable board with a frame and file, etc. I just really couldn't wrap my mind around what I would do with this one. Really… I was stretching ALLLL the brain cells! LOL! But, I did it! I came up with a fun project featuring the numbers from the file set. And, boy did it turn out great!
(affiliate links are used in this post. When you click on them and make a purchase, I may receive a small commission at no additional cost to you. Thanks for supporting my blog!)
Chop it up!
Digitally, of course! I took the calendar numbers file – which is all one file with 31 numbers – un-grouped it and pulled out the numbers I would need, deleting the rest. Then I set my workspace to an A2 size and started moving and manipulating the size of the numbers until I had this fun, cascading look.
Ink first, then cut
Once I had the design done, I knew I wanted to create a custom blended background. I took care of that first with the SBC Blue Group Hybrid inks and some Domed foam blenders. I wanted it to be more than just a blend, so I did some light blending with the new Herringbone Stencil to add depth and texture. Followed up by som ink splatter and I was ready to cut this one out!
Don't forget to leave a comment at the end of the post to qualify for my quarterly giveaway!
Project Tutorial Video
In this video, I'll walk you through the finer points of creating the background, and the shaker part of the card.
Ready for an e-cutter?
Christmas is here, and it's a great time to ask for a new Silhouette Cameo! Then, you can have fun with these cut files just like me. You'll be hooked for sure!
Don't Forget about my quarterly GIVEAWAY!
Every quarter, I give away a sweet surprise to one lucky commenter. So, don't forget to leave a COMMENT on today's post to enter!
If you loved today's project, I'd love to know! The blogosphere can be a lonely place, so please don't lurk! Leave a quick word or two to tell me you were here!
Inspired by the products I used?
The supply list is right here! Just click a product to get started. The links I'm sharing are Compensated Affiliate Links, meaning that I will receive a small commission on your sale, at no additional cost to you.
Items marked with an asterisk (*) were provided by a store or the manufacturer.
This helps keep the lights on and the inspiration flowing here at Pixel Maven's Retreat!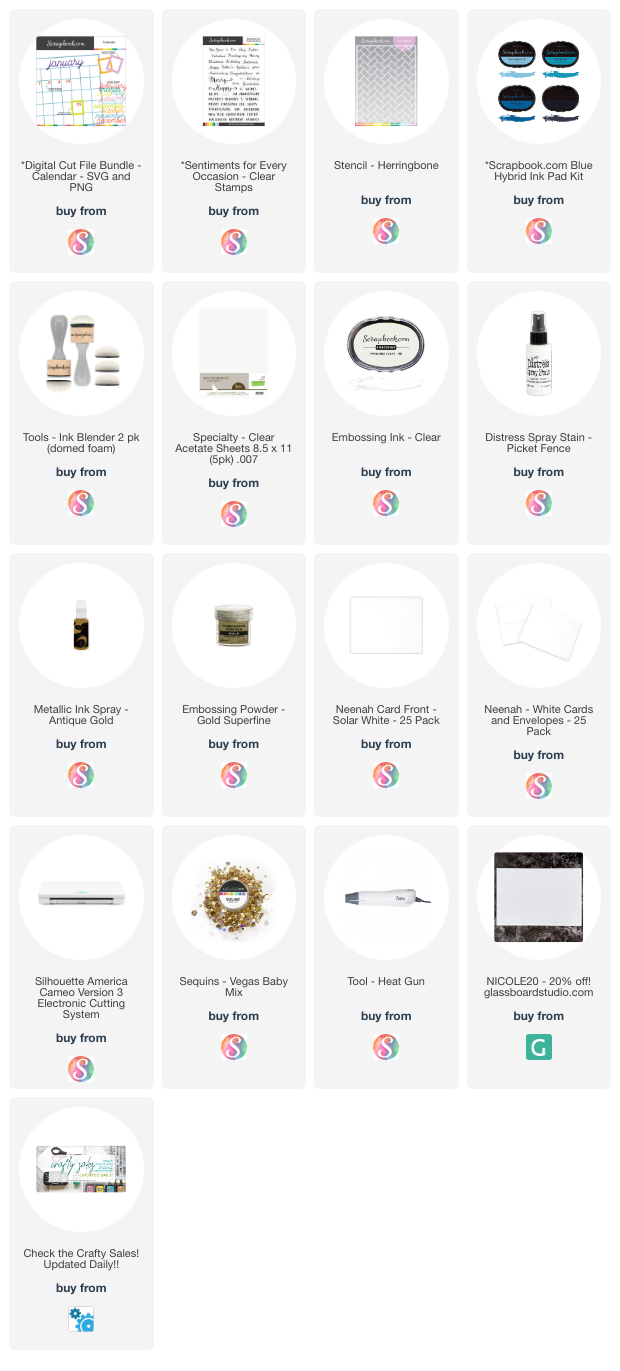 HOT DEALS!
Don't miss these hot deals - click the picture to shop!
Get this adhesive sampler FREE!
Now through Sunday
No Purchase Necessary
Here's some other projects you'll like!
Welcome back for another My Favorite Things list!
Today's list features stencils and products that work really well with them. I am in L-O-V-E with stencils.
The clock is ticking… Are your Holiday Cards done?
Now that it's past Thanksgiving, if you haven't turned to finishing your holiday/Christmas cards, time is ticking away!