Liquid Gel Shaker Card feat. SBC December Cut File
Liquid Gel Shaker Card feat. SBC December Cut File
Can you see outside the box?
I have to admit – looking at the latest Scrapbook.com cut file – "December", I was stuck trying to figure out how I would use the file in a way that was new and creative. There isn't a "card" design included, per se. But, there are pocket card designs that would work… Of course, you have to see "outside the box" – and by that, I mean, you have to remove the included rectangle cut line so you can just use the actual design to create the image you want!
(affiliate links are used in this post. When you click on them and make a purchase, I may receive a small commission at no additional cost to you. Thanks for supporting my blog!)
It's not that hard!
That's the great news. It's not hard to remove that cut line. Once you have the file in your cutting software, you should be able to break apart the design (either un-group it, or remove the compound path) so all of the elements become separate. Then, select the border and delete it. Afterwards, I just select everything and re-group it so it will scale and move together.
If you prefer to actually see that process, check out this video where I showed you how to do it on the Silhouette Studio Designer Edition Software.
Snow Gently Falling – in Gel!
After I decided on the pocket card design, I knew I wanted to make a shaker card. But, not just any shaker card – a LIQUID/GEL shaker card! I saw some tutorials on it a few months back, and it's been on my mental to-do list ever since. This was the perfect project to showcase the technique with all of those big, open spaces! The mirror card in the background just brought the whole idea to a new level.
Don't forget to leave a comment at the end of the post to qualify for my quarterly giveaway!
Crafter's Toolbox
I seriously LOVE this card (It's a Top 10 for sure!), and the great news is that it's not hard to make! Of course, I did up a video for you to share all the details so you can add this technique to your Toolbox too! Enjoy!
Grab a PDF Tutorial!
Recreate this project yourself, whenever you want with this latest Inspirefile! Click on the Download button >> and get your copy instantly. It's a step-by-step with complete linked product list, pictures, and links to this post and the YouTube video!
Did I mention, it's free?! Grab it now!
Don't Forget about my quarterly GIVEAWAY!
Every quarter, I give away a sweet surprise to one lucky commenter. So, don't forget to leave a COMMENT on today's post to enter!
If you loved today's project, I'd love to know! The blogosphere can be a lonely place, so please don't lurk! Leave a quick word or two to tell me you were here!
Grab a FREE PDF Tutorial
Love this project? 
Grab the PDF tutorial for FREE. Complete with multiple photos, step-by-step instructions, links to the blog and YouTube as well as a full, linked product listing. Click below to download instantly!
Inspired by the products I used?
The supply list is right here! Just click a product to get started. The links I'm sharing are Compensated Affiliate Links, meaning that I will receive a small commission on your sale, at no additional cost to you. Items marked with an asterisk (*) were provided by a store or the manufacturer.
This helps keep the lights on and the inspiration flowing here at Pixel Maven's Retreat!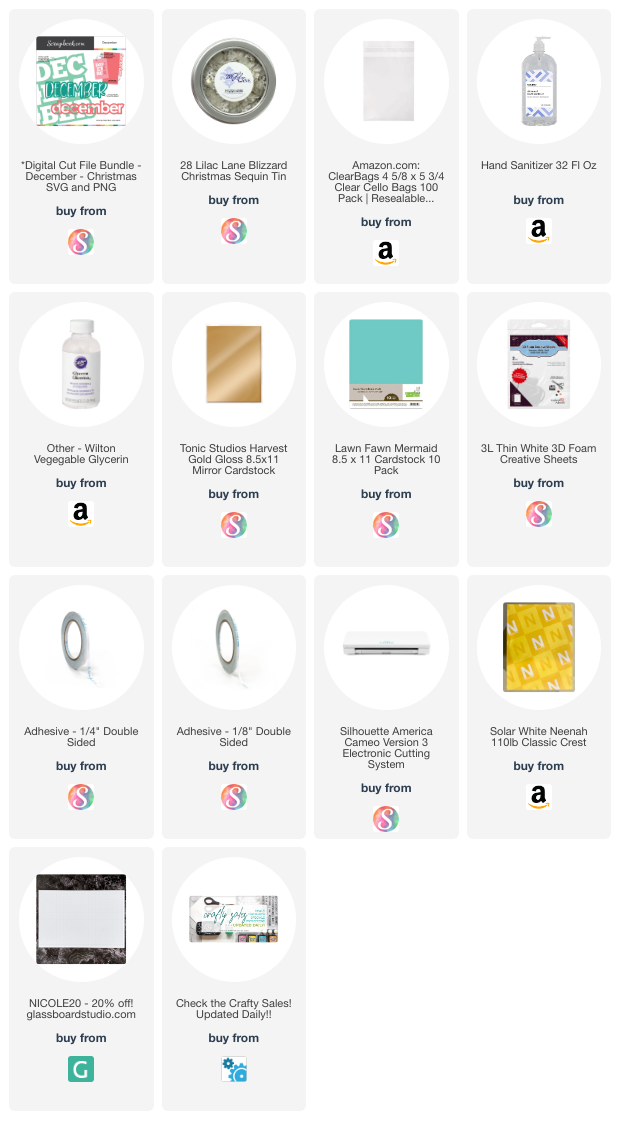 The Latest...
FREEBIES!!!

 There's no catch - check out my

Freebies Page

for all sorts of downloadable resources to help take your crafting up a notch!

Need a Color Coordinator to inspire color choices for your projects? Get yours today! 2019-20 Coordinators are NOW SHIPPING!
"I love this! I have a hard time getting color combos together and this takes all the guess work out so I can start creating right away! I think every stamper should have one thank you for this amazing product." - Sandra
Here's some other projects you'll like!
Thank you cards know no season…
It may be the season for giving thanks, but a good thank you card knows no season! At Festive Friday our new Inspo List is inspired by the upcoming US Thanksgiving holiday.
It's an Ornament Link Party! And you're invited!
I'm happy to be a part of a fun Holiday Ornament Link Party event hosted by My Pinterventures and 37 other bloggers.
It's an Ornament Exchange Party!
Welcome to the 2019 Ornament Exchange Link Party! It's my first time with the Link Party, but the fourth year of the blogger ornament exchange.