Ink Swatching for Easy Color Matching
Ink Swatching for Easy Color Matching
How well do you understand your inks?
As a new designer with Imagine Crafts, I'm being introduced to some ink product lines that I'm not familiar with. I find that the best way to "get to know" my inks is by swatching them both as stamped swatches and watercolored swatches.
(affiliate links are used in this post. When you click on them and make a purchase, I may receive a small commission at no additional cost to you. Thanks for supporting my blog!)
Start with a Standard Process
I think the best way to make sure you consistently swatch out your inks is to have a standard process in place. My process has two steps.
I swatch inks and watercolors AS. SOON. AS. I. GET. THEM. I mean, before I even put them away with their other cohorts. If I put the ink away, I'll forget and then I won't have the swatch when I'm looking for it. I really hate having to stop in the middle of a project because I don't know what a color looks like or how it behaves.
My swatch cards are uniform and consistent. I use the Waffle Flower Color Swatches stamp set and Color Swatches for Ink Pads stamp set, to make sure that all of my swatch cards are exactly the same. I also use the same cardstock – Neenah Solar White 80lb for the stamped ones and Strathmore 140lb Cold Press watercolor card for the watercolor ones. They are all the same size – 2 1/2″ x 3 1/2″. And, I always ink up the swatch card blanks using Versafine Clair in Nocturne.
Don't forget to leave a comment at the end of the post to qualify for my quarterly giveaway!
Swatching all the colors
The actual process of swatching is better left to a video! I'll show you how I stamp the swatch blanks, then, how I go through all of the stamping, watercoloring and testing.
Let's get organized!
If you have lots of inks, yes, this might take some time. So, I suggest just taking a few at a time and before you know it you'll be all caught up with your swatches!
Once you have them, you'll find that you reach for the swatches before you pull out any inks because it's easier to match the swatches and just pull out what you need. Instead of grabbing all sorts of stuff and hoping that you have something that will work, you'll save time deciding and more time actually crafting!
If you need supplies to help recreate this project, I have a list below. Just click and shop!
Sign up to receive my weekly email newsletter and blog post updates!
(It's free and full of specials & exclusive content!)
Don't Forget about my quarterly GIVEAWAY!
Every quarter, I give away a sweet surprise to one lucky commenter. So, don't forget to leave a COMMENT on today's post to enter!
If you loved today's project, I'd love to know! The blogosphere can be a lonely place, so please don't lurk! Leave a quick word or two to tell me you were here!
Inspired by the products I used?
The supply list is right here! Just click a product to start shopping.
The links I'm sharing are Compensated Affiliate Links, meaning that I will receive a small commission on your sale, at no additional cost to you.
Items marked with an asterisk (*) were provided by a store or the manufacturer.
When you shop with these links, you help keep the lights on and the inspiration flowing here at Pixel Maven's Retreat! Thank You!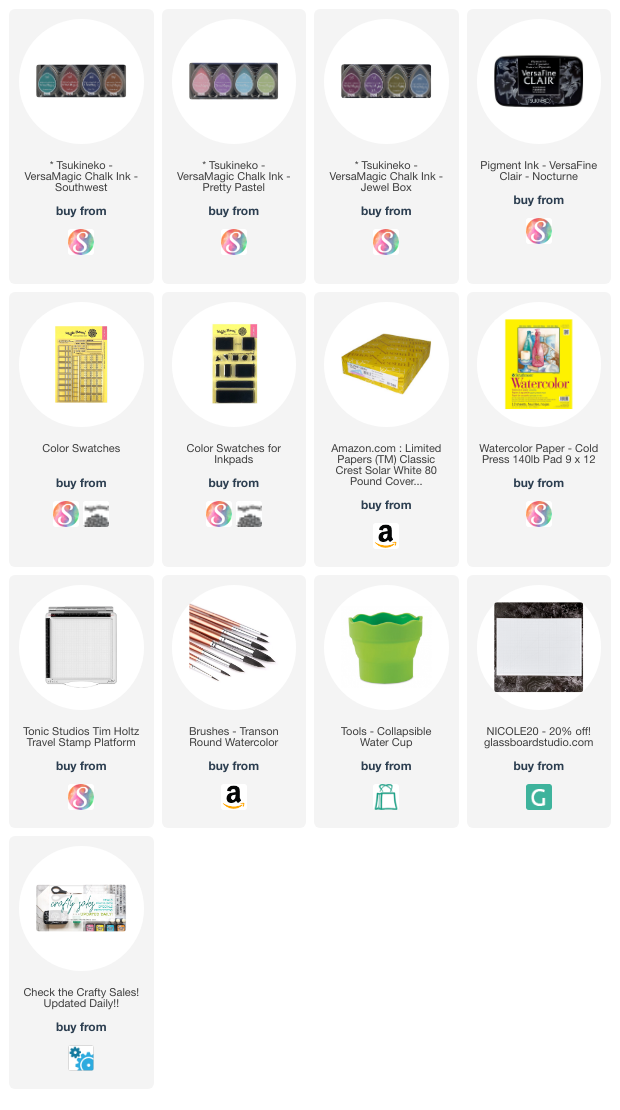 HOT DEALS!
Don't miss these hot deals - click the picture to shop!
Here's some other projects you'll like!
Do you make more cards than you can use? I certainly do! I'm always on the lookout for a worthwhile cause to donate my extras to.
Let's start the week off with a sketch! I have another Sketch Starter for you today. Perhaps it will help kick-start your crafting mojo for the week!
Welcome back for another Tic Tac Toe Challenge! Team O is back at Tic Tac Toe Challenge this week with a new and challenging board. I'm not sure why, but I seemed to have difficulties with picking out elements this time.