Ink Lab: The Difference Between VersaFine & VersaFine Clair
Ink Lab: The Difference Between VersaFine & VersaFine Clair
Welcome to the Ink Lab!
Ink… it seems like such a straightforward medium. But, is it? There are always lots of questions circulating about different inks, how they can be used and why you need them. Like, really, how many BLACK inks do you need?! (Like licks to the center of a Tootsie Pop, we may never know…) So, welcome to the Ink Lab! I'll be working through all sorts of inks in all sorts of ways to shed light on all of those pressing questions we have to make the medium much less mysterious.
(affiliate links are used in this post. When you click on them and make a purchase, I may receive a small commission at no additional cost to you. Thanks for supporting my blog!)
What's the difference between VersaFine and VersaFine Clair?
As a part of my current Artist In Residence appointment with Imagine Crafts, I'm tackling lots of the Tsukineko brand inks. I thought I'd start with VersaFine and VersaFine Clair as they definitely fall on the "mysterious ink" list.
VersaFine
Versafine was the first to market as an oil-based pigment ink that leaves crisp lines and beautiful, deep color. However, there was a shortcoming – bright colors were not really possible with the ink formulation. VersaFine is limited to 12 colors – all in the darker, more muted range.
VersaFine Clair
In their search for bright VersaFine colors, Tsukineko refined the formula a few years ago and VersaFine Clair was born! VersaFine Clair is the "tweaked formulation" of VersaFine and allows for amazing bright colors! So – that's the skinny on the difference between the two. THEY ARE THE SAME! These inks can be used together for ink layering as they have the same essential properties. Of course, VersaFine Clair comes in more colors – 24 as of this post. I hope we'll see even more in years to come!
So, if you missed it: VersaFine and VersaFine Clair are the SAME ink.
Packaging
One thing I like better about VersaFine Clair is the packaging. The way the pad sits up off the platform makes inking easy. And, the lid stays on secure, keeping the pad nice and inked up. Removing the lid is easy. Overall, the form factor is excellent! VersaFine Clair only comes in one size – perhaps it will be released in the small ink cubes someday.
VersaFine comes in two sizes – the full-size flip-top pad (which I find a bit cumbersome), and the mini 1″ cubes. Except for black, I prefer the cubes.
Don't forget to leave a comment at the end of the post to qualify for my quarterly giveaway!
VersaFine vs. VersaFine Clair in the Ink Lab
Let's take a deeper look into these two great inks in today's Ink Lab video. (Remember, I film and voiceover in real time, so you can speed up the video and still get great, clear instruction! I prefer to watch my videos on 2x speed!)
A Must Have Ink Line
I'm sure you have at least one black ink pad from the Versafine / Clair line. I encourage you to spread your wings and try some of the other amazing colors. They are great for more than just outline stamping! Because of the oil pigment formulation, they have exceptional coverage for solid stamps, and they work well for layer stamping – though you might not get the results you expect. But, more on that in another post!
You can find the VERSAFINE line of inks at A Cherry on Top
You can find the VERSAFINE CLAIR linke of inks at Scrapbook.com
Sign up to receive my weekly email newsletter and blog post updates!
(It's free and full of specials & exclusive content!)
Don't Forget about my quarterly GIVEAWAY!
Every quarter, I give away a sweet surprise to one lucky commenter. So, don't forget to leave a COMMENT on today's post to enter!
If you loved today's project, I'd love to know! The blogosphere can be a lonely place, so please don't lurk! Leave a quick word or two to tell me you were here!
Inspired by the products I used?
The supply list is right here! Just click a product to start shopping.
The links I'm sharing are Compensated Affiliate Links, meaning that I will receive a small commission on your sale, at no additional cost to you.
Items marked with an asterisk (*) were provided by a store or the manufacturer.
When you shop with these links, you help keep the lights on and the inspiration flowing here at Pixel Maven's Retreat! Thank You!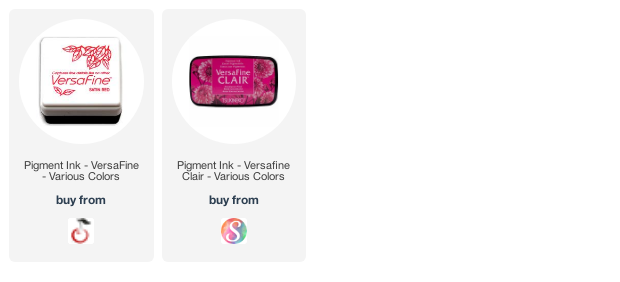 HOT DEALS!
Don't miss these hot deals - click the picture to shop!
Here's some other projects you'll like!
Welcome to another Tic Tac Toe Challenge!
The lovely Claire Broadwater is our lead designer for our latest Tic Tac Toe Challenge. She's created a fun board full of amazing possibilities! The question is, which way will you go? Row, Column or Diagonal?!
Welcome back for another Festive Friday! Our latest Festive Friday challenge is super fun! We picked out a great festivity to fill out our Inspo List, and hopefully it will have you sea-ing lots of fun possibilities!