Festive Friday: Retro Inspiration
Festive Friday: Retro Inspiration
Welcome back for another Festive Friday!
Hello August! Time flies, seasons pass, years come and go… This time, the Festive Friday team is celebrating a little-celebrated holiday – Senior Citizen's Day. Yah, there's Parent's Day, Mother's Day, Father's Day and even Grandparent's Day, why Senior Citizen's Day too? It's a day to celebrate the Seniors in our lives that may not necessarily be blood relations. In American culture, Seniors aren't as celebrated and revered as much as they are in other cultures. Perhaps that should change? It can start with a card!
(affiliate links are used in this post. When you click on them and make a purchase, I may receive a small commission at no additional cost to you. Thanks for supporting my blog!)
Looking for ideas – here's a few:
Create a gorgeous vintage-style project with lots of lace, pearls, distressing and layers.
Create a more retro-style project, drawing from imagery from the 60s, 70s and even the 80s.
Go funny and focus on a punny or humorous design with senior-aged characters and jokes.
Go sincere and heartfelt with an inspirational sentiment and design.
CASE one of the DT projects and add your own twist to our designs. Of course, if you blog about it, we would love for you to mention the Designer as your inspiration for your project. Here's links to all of the Designers:
Here's my take:
Don't forget to leave a comment at the end of the post to qualify for my quarterly giveaway!
Stamps and Paper and Inks … Oh, My!
(Affiliate shopping links are listed at the end of the post)
Stamps: Imagine, Dream, Inspire (Visible Image), Mid-Century Floral (Scrapbook.com)
Paper: 4 1/4″ x 11″ – Solar White 110lb (Neenah), 3 3/4″ x 5″ Solar White 80lb (Neenah), 4 1/4″ x 5 1/2″ Guava CS (Lawn Fawn), 4″ x 5 1/4″ Gold Glimmer Paper (Kaiserkraft)
Inks: Nocturne Versafine Clair( Tsukineko), Mustard Seed Distress Oxide (Ranger), Picked Raspberry Distress Oxide (Ranger), Orange Marmalade Distress Oxide (Ranger), Coral Bliss (Altenew), Orange Cream (Altenew), Firebrick (Altenew), Olive (Altenew)
Accessories: Antique Gold Ink Spray (Altenew)
Other: Blending Brushes (Picket Fence), Stamp Positioner (Tonic), Medium Acrylic Block (Scrapbook.com)
Process Video
I think you're really going to love how easily this project comes together. So, grab your supplies and create along with me!
Now it's your turn to link up!
Now that you're all inspired, what will you create? The clock is ticking away for #FF0040 and we want to see your design. Link up your project over at Festive Friday and you might just be named a Festive Fave!
Don't Forget about my monthly GIVEAWAY!
Every month, I give away a sweet surprise to one lucky commenter. So, don't forget to leave a COMMENT on today's post to enter!
If you loved today's project, I'd love to know! The blogosphere can be a lonely place, so please don't lurk! Leave a quick word or two to tell me you were here!
Inspired by the products I used?
The supply list is right here! Just click a product to start shopping.
The links I'm sharing are Compensated Affiliate Links, meaning that I will receive a small commission on your sale, at no additional cost to you.
Items marked with an asterisk (*) were provided by a store or the manufacturer.
When you shop with these links, you help keep the lights on and the inspiration flowing here at Pixel Maven's Retreat! Thank You!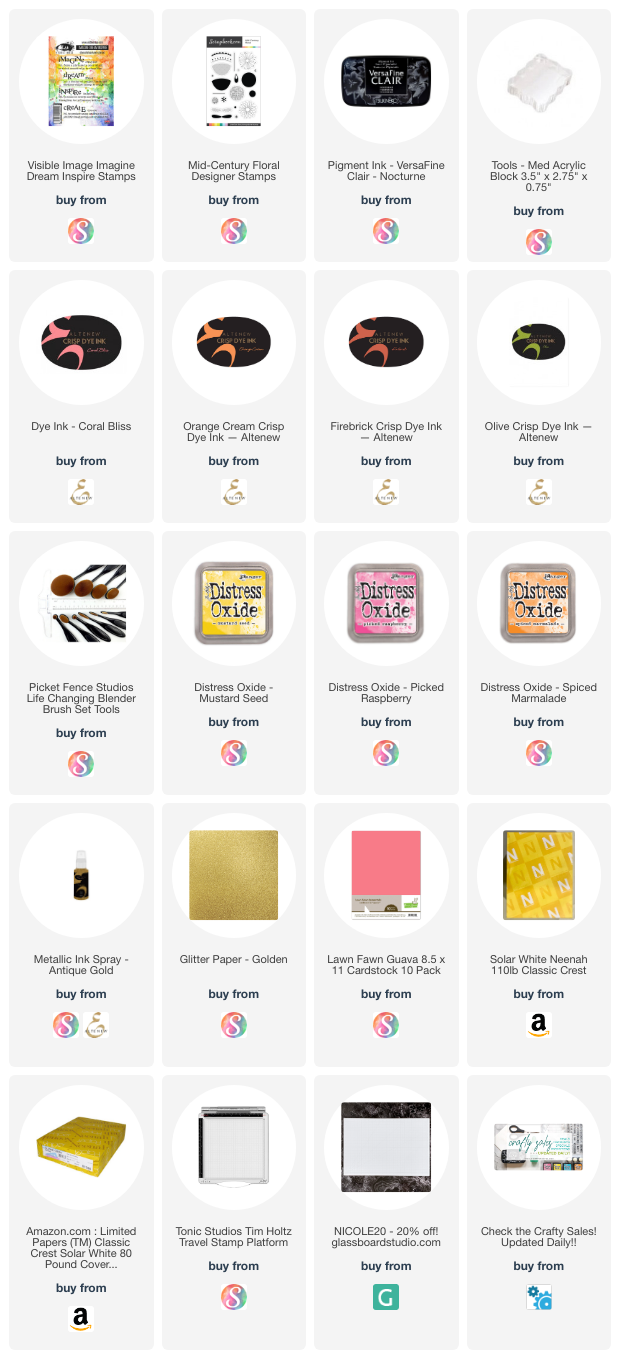 Here's some other projects you'll like!
It's a release day blog hop with Altenew!
I know, you're thinking that you just saw a new release, but that was just the new Paint-a-Flower stamp set. Today, we have aaaaaaaalllllll of the fun goodies you're going to want to get your hands on!
It's time for another Festive Friday!
I'm sure you're ready for the next Festive Friday challenge. We had so many great entries last round and we're excited to see what you create with our latest Inspo List.
Get ready for something new from Altenew!!
If you love the monthly Build-a-Flower subscription from Altenew, then you're going to love today's new product announcement and blog hop.