Festive Friday: Every Day Birthday
Festive Friday: Every Day Birthday
Birthdays – ready or not, here they come!
I don't know about you, but birthdays seem to always sneak up on me! I'll see one on my calendar a few weeks out, and then, poof, it's the day before and I don't even have the card in the mail, yet alone made! Well, not this year! I'm determined to get cards out in the mail 2 weeks before.
Reality – yah, I'm not meeting that goal yet. Maybe February. I gotta get organized on that!
Anyway, this all ties into Festive Friday's latest challenge. Since Valentine's day is just a few weeks away, we went kind of obvi on this one…
Looking for ideas – here's a few:
Go for a combo of traditional red hues for your Valentine's creation this year and link it up. We'd love to see what you're giving to your SO
Have an out-of-the-box Heart-day idea in mind? That qualifies too!
Boycotting the day or just have other projects in mind? Throw in a splash of RED and you're in!
Here's My Take:
This design is GORGEOUS, and SIMPLE. Can it get any better?! Vellum, embossing, gilding, and a sophisticated shade of RED-orange! This one is going to my SIL who's birthday is this month! Ready to try your hand at this design? Let's check out the Party Plan!
Don't forget to leave a comment at the end of the post to qualify for my monthly giveaway!
Stamps and Paper and Inks … Oh, My!
(Affiliate shopping links are listed at the end of the post)
Stamps: Sentiments for Every Day (Scrapbook.com)
Paper: 11″ x 4 1/4″ – Solar White 110lb (Neenah), 4 1/4″ x 5 1/2″ Hibiscus CS (Bazzill), 1″ x 6″ – Vellum (Lawn Fawn)
Inks: Versafine Clair Nocturne (Tsukineko)
Accessories: Black Rhinestones (Kaisercraft)
Other: Heat Tool, Big Shot, Stamp Positioner and/or acrylic blocks, Anti-static powder, Black Embossing Powder (Ranger), Botanical 3D Embossing Folder (Sizzix/Tim Holtz), Silver Bullion Gilding Flakes (Nuvo), 2-Way Glue Pen (Zig)
Party Plan
(your step-by-step guide to CASE-ing this design)
Score the card base at 5 1/2″ and set aside
Emboss the Hibiscus CS with the Botanical 3D embossing folder. You will LOVE the deep impressions from this one 😀
Add some Zig 2-way glue to the raised parts of the embossed piece – anywhere you want the gilding flakes to stick. Wait for the glue to dry to it's tacky state.
Get ready for a bit of a mess (so worth it) and add the Nuvo Radiant Gold gilding flakes to the cardstock. For best results, rub a pile of it across the cardstock until all the glue is covered.
Use a brush to wipe away all of the excess flakes. You can save the flakes for another project, or just toss.
Prep the strip of Lawn Fawn Vellum with an anti-static bag, and stamp the sentiment in Versafine Clair Nocturne. Because this is a pigment ink, it will remain wet enough to pick up the embossing powder.
Add the black embossing powder and heat set.
Adhere the vellum strip to the Hibiscus CS by folding over the excess length on either side and adhering to the back of the CS. That way, you won't see any adhesive!
Adhere the finished panel to the card base and add black rhinestones for an extra elegant touch!
Now it's your turn to link up!
Now that you're all inspired, what will you create? The clock is ticking away for #FF0026 and we want to see your design. Link up your project over at Festive Friday and you might just be named a Festive Fave!
Don't Forget about the GIVEAWAY!
Every month, I give away a sweet surprise to one lucky commenter. So, don't forget to leave a COMMENT on today's post to enter!
If you loved today's project, I'd love to know! The blogosphere can be a lonely place, so please don't lurk! Leave a quick word or two to tell me you were here!
The Latest...
FREEBIES!!!

 There's no catch - check out my

Freebies Page

for all sorts of downloadable resources to help take your crafting up a notch!

Need a Color Coordinator to inspire color choices for your projects? Get yours today! 2019-20 Coordinators are NOW SHIPPING!
"I love this! I have a hard time getting color combos together and this takes all the guess work out so I can start creating right away! I think every stamper should have one thank you for this amazing product." - Sandra
Get everything you need to make this project!
The supply list is right here! Just click a product to get started. The links I'm sharing are Affiliate Links, meaning that I will receive a small commission on your sale, at no additional cost to you.
This helps keep the lights on and the inspiration flowing here at Pixel Maven's Retreat!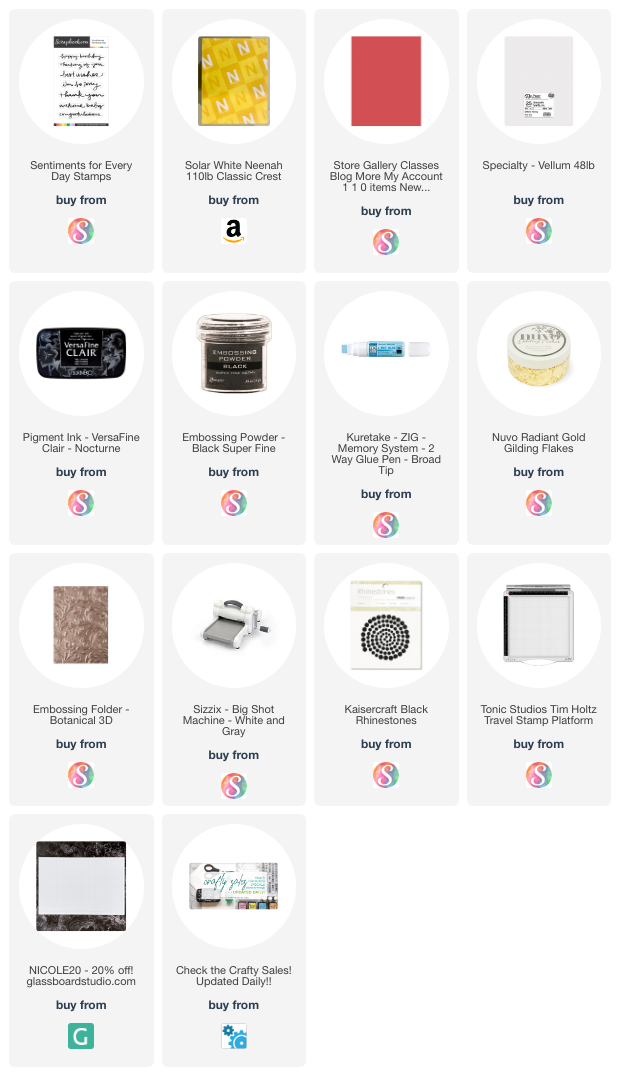 Here's some other projects you'll like!
This is IT!
Strap in, people! This post is LOOONNGG and filled with lots of pics. We're taking a look into Friday's Altenew Educator Level 3 Final Challenge – my live class, and it was a good one!
This is the "best for last"!
I saved this final design from my Altenew Educator Level 3 Final because it is my FA-VO-RITE!
Floral cards are great for any occasion.
I love it when I can craft up a design that will accommodate any sentiment. I find that lots of floral designs fit that category.