Dots & Florals for Tic Tac Toe Challenge
Dots & Florals for Tic Tac Toe Challenge
Tic Tac Toe Challenge is back!
Tic Tac Toe Challenge was on a hiatus for a while, but is back with an all new design team and all new challenges! This one only runs for a week at a time, alternating between the X and O design teams. I'm back on Team O, and we're up this week, so, let's take a look at the challenge…
(affiliate links are used in this post. When you click on them and make a purchase, I may receive a small commission at no additional cost to you. Thanks for supporting my blog!)
Using the challenge board, select a row, column or diagonal to create a project and link up with the challenge!
Check out the DT Projects
Here's my take
I chose the middle row – Polka Dots, Diecuts, Flowers.
Don't forget to leave a comment at the end of the post to qualify for my quarterly giveaway!
Grab your supplies
And craft along with me! Today I'll show you how I created this design from start to finish…
Now it's your turn to link up!
Now that you're all inspired, what will you create? The clock is ticking away for #TTTC051 and we want to see your design. Link up your project over at Tic Tac Toe Challenge and you might just be named Designer's Choice or Team Pick!
Sign up to receive my weekly email newsletter and blog post updates!
(It's free and full of specials & exclusive content!)
Inspired by the products I used?
The supply list is right here! Just click a product to start shopping.
The links I'm sharing are Compensated Affiliate Links, meaning that I will receive a small commission on your sale, at no additional cost to you.
Items marked with an asterisk (*) were provided by a store or the manufacturer.
When you shop with these links, you help keep the lights on and the inspiration flowing here at Pixel Maven's Retreat! Thank You!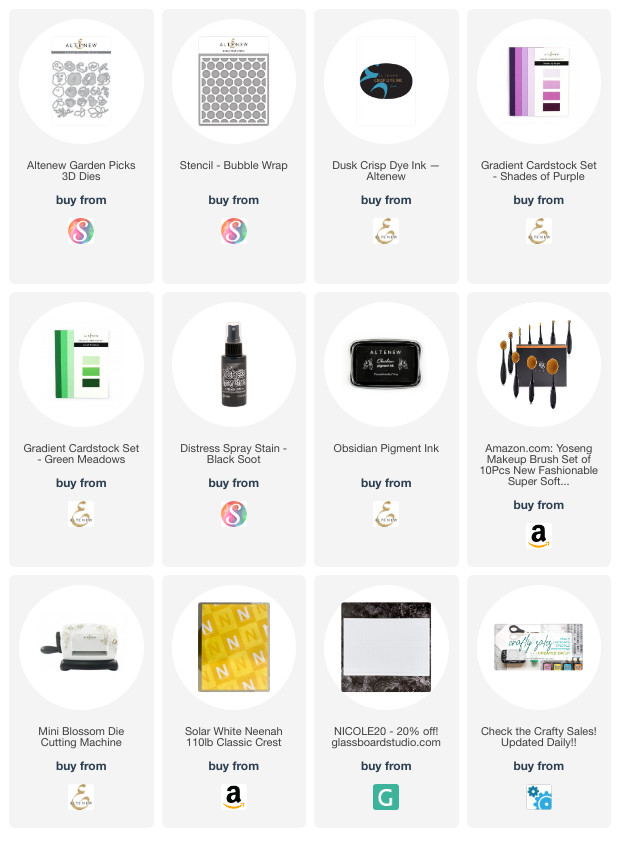 HOT DEALS!
Don't miss these hot deals - click the picture to shop!
Here's some other projects you'll like!
Do you make more cards than you can use? I certainly do! I'm always on the lookout for a worthwhile cause to donate my extras to.
Let's start the week off with a sketch! I have another Sketch Starter for you today. Perhaps it will help kick-start your crafting mojo for the week!
Welcome back for another Tic Tac Toe Challenge! Team O is back at Tic Tac Toe Challenge this week with a new and challenging board. I'm not sure why, but I seemed to have difficulties with picking out elements this time.