B&W CAS Card for Festive Friday
B&W CAS Card for Festive Friday
Welcome back for another Festive Friday!
This is our penultimate Festive Friday challenge for 2019, and we've got a fun Inspo List for you! December 15th is National Wear Your Pearls Day. National Wear Your Pearls Day, founded by author DeAnna Bookert, is actually a celebration of embracing the beauty of your life, a beauty that is often formed through hardships and trials. As papercrafters, I'm sure we all have some pearls in our collection just waiting to adorn any and every project. Of course, if you don't have pearls, we have 9 other items you can pick from to qualify for the challenge!
(affiliate links are used in this post. When you click on them and make a purchase, I may receive a small commission at no additional cost to you. Thanks for supporting my blog!)
Using the Inspo List, grab at least three items and create a project to link to the challenge. There's a wide range of ideas to choose from, so even if don't have pearls, you can still play along!
Check out the DT Projects
Miranda Webber – on sabattical
Here's my take
I chose circles, clean & simple, black & white, pink, and embossing paste
Even though I picked five of the 10 elements, the card is clean & simple – just a single layer with a popped up sentiment!
Don't forget to leave a comment at the end of the post to qualify for my quarterly giveaway!
Stamps and Paper and Inks … Oh, My!
(Affiliate shopping links are listed at the end of the post)
Stamps: A Few Words (The Stamp Market)
Paper: 8 1/2″ x 5 1/2″ – Solar White 110lb (Neenah), scrap of Solar White 80lb (Neenah)
Inks: Obsidian Black Pigment Ink (Altenew), Baby Pink Crisp Dye Ink (Altenew), Jet Black Reinker (Altenew)
Accessories: none
Other: Big Shot (Sizzix), A Few Words dies (The Stamp Market), Blending Brush (Picket Fence), Mini Blossom Die Cutter (Altenew), Embossing Paste (Altenew), Palette Knives (Ranger)
Now it's your turn to link up!
Now that you're all inspired, what will you create? The clock is ticking away for #FF0048 and we want to see your design. Link up your project over at Festive Friday and you might just be named a Festive Fave!
Don't Forget about my quarterly GIVEAWAY!
Every quarter, I give away a sweet surprise to one lucky commenter. So, don't forget to leave a COMMENT on today's post to enter!
If you loved today's project, I'd love to know! The blogosphere can be a lonely place, so please don't lurk! Leave a quick word or two to tell me you were here!
Inspired by the products I used?
The supply list is right here! Just click a product to get started. The links I'm sharing are Compensated Affiliate Links, meaning that I will receive a small commission on your sale, at no additional cost to you.
Items marked with an asterisk (*) were provided by a store or the manufacturer.
This helps keep the lights on and the inspiration flowing here at Pixel Maven's Retreat!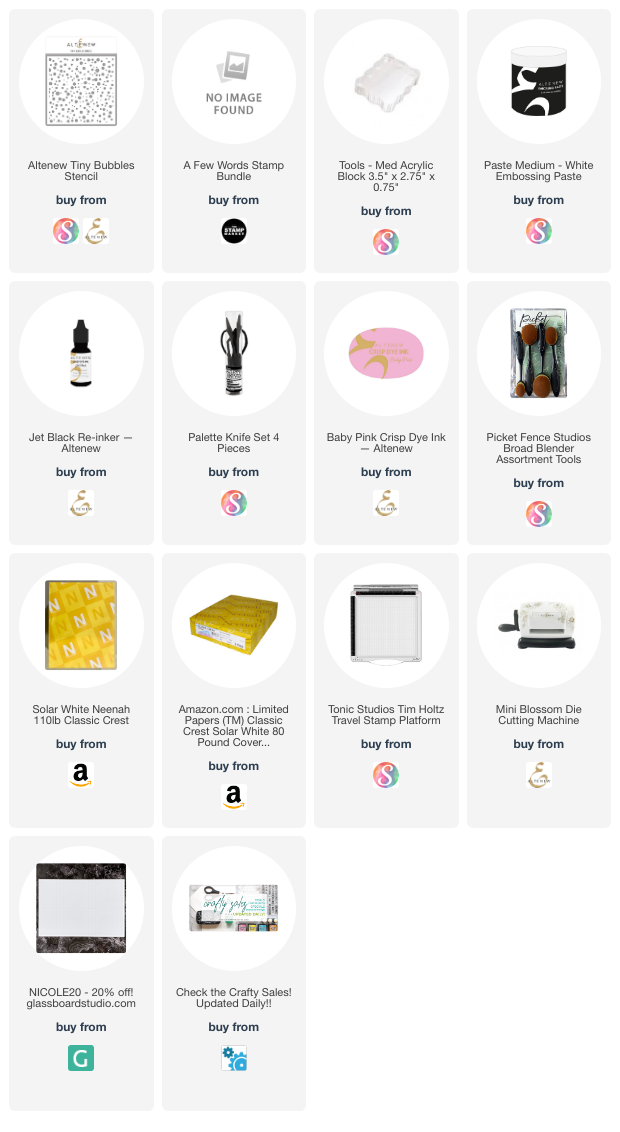 HOT DEALS!
Don't miss these hot deals - click the picture to shop!
Here's some other projects you'll like!
It's a new year for Festive Friday!
Festive Friday is back with our first challenge of 2020. If you have a goal to add more creative time to your schedule, then challenges are a great way to get started.
Determined to be confident in your watercoloring this year?
As we look to 2020, I'm sure you're thinking about some #craftgoals you've had on your list. I know a lot of people "want" to watercolor – backgrounds, flowers, characters…. but they are afraid to take the plunge.
Today's card tugs at my heartstrings
I love animals. Sometimes, I think I love animals more than people… I know you know what I mean.