Bee Happy Feat. Scrapbook.com Be Mine Cut File
Bee Happy Feat. Scrapbook.com Be Mine Cut File
If cute puns are your thing…
Then you'll love this new cut file from Scrapbook.com! As an Affiliate Influencer & Ambassador, Scrapbook.com sends me these files to try out. They really stretch my creativity as it's been a long time since I used my e-cutter this much! Cute puns with bees are always in season because you can always express a "be" sentiment! Bees are also great because they transcend genders so it's easy to personalize for your recipient.
(affiliate links are used in this post. When you click on them and make a purchase, I may receive a small commission at no additional cost to you. Thanks for supporting my blog!)
Switching gears from the Holidays
I think the biggest challenge I had was trying to work with a non-fall, non-Holidays file. LOL! I've been so wrapped up in the season that coming up with creative ideas was difficult! Now that I finished this project, I can see a lot of ways that I can use it in the future. Fun 3×3 cards for lunchboxes, and even Valentines Day cards! I'm sure you'll be seeing more of this design in the coming months!
Cut Files Save Time!
The only thing I had to work at on this project was the background panel. And even it was easy! That's why I like cut files so much. They are definitely a time-saver. Yes, they are a lot like dies, but you can make it any size you want! If you are just going for a simple cut out like this, it is just as easy to pop the file in your cutter software and cut it out as it is to cut out a diecut. Plus, while it's cutting, you can be working on something else!
Don't forget to leave a comment at the end of the post to qualify for my quarterly giveaway!
Project Tutorial Video
As usual, I put together a video to show how I put this card together. I focus on the background panel as the rest of it is pretty straight forward!
Bee Inspired!
I hope my project has you buzzing with excitement to give this cut file a try! I've got links to all of the products I used today listed below, so why not go shopping? If you want to make sure you're getting all the latest and greatest from me, just fill out the form >> and you'll get email notifications of my latest blog posts and an exclusive email newsletter!
Don't Forget about my quarterly GIVEAWAY!
Every quarter, I give away a sweet surprise to one lucky commenter. So, don't forget to leave a COMMENT on today's post to enter!
If you loved today's project, I'd love to know! The blogosphere can be a lonely place, so please don't lurk! Leave a quick word or two to tell me you were here!
Inspired by the products I used?
The supply list is right here! Just click a product to start shopping.
The links I'm sharing are Compensated Affiliate Links, meaning that I will receive a small commission on your sale, at no additional cost to you.
Items marked with an asterisk (*) were provided by a store or the manufacturer.
When you shop with these links, you help keep the lights on and the inspiration flowing here at Pixel Maven's Retreat! Thank You!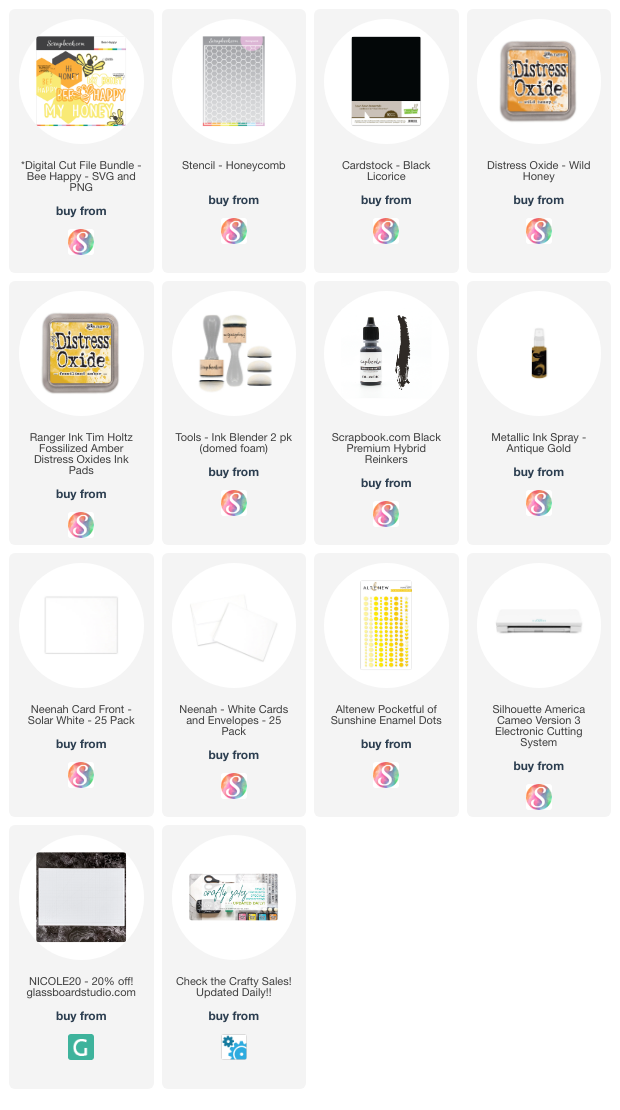 HOT DEALS!
Don't miss these hot deals - click the picture to shop!
Here's some other projects you'll like!
Another month has passed. Another 22nd has arrived!! It's time for a new Paint-a-Flower stamp, PLUS we have new Artist Marker refills!!
Welcome to another Tic Tac Toe Challenge!
The lovely Claire Broadwater is our lead designer for our latest Tic Tac Toe Challenge. She's created a fun board full of amazing possibilities! The question is, which way will you go? Row, Column or Diagonal?!