'Appy 'Owl-adays for a Blog Hop
'Appy 'Owl-adays for a Blog Hop
Welcome to the Stockings were Hung Blog Hop!
The stockings were hung by the chimney with care, In hopes that St. Nicholas soon would be there! This is a blog hop featuring projects inspired by Christmas Stockings! Each of our projects will have at least one stocking on it.
You should have arrived from Sue Kracker but if you just so happened to stumble across our hop and need to start at the very start, Connie Can Crop is the beginning of this Special holiday hop!
This is a one day blog hop, but you have until Sunday at 10pm to finish hopping and leaving your love for all of these talented crafters.
Thanks to our sponsors!
We have three awesome sponsors for this hop!!
How to Win:
It's super easy… become a follower of each of the fabulous blogs in this hop and leave each of them a comment letting them know what you like best about their projects.
You will have until 10 pm Sunday to finish the hop and leave your comments on every blog to be eligible to win. Winners will be announced on Wednesday 12/12/18 at Connie Can Crop. Be sure to follow everyone and leave a comment along the way!
Don't forget to leave a comment at the end of the post to qualify for my monthly giveaway!
(affiliate links are used in this post. When you click on them and make a purchase, I may receive a small commission at no additional cost to you. Thanks for supporting my blog!)
It's something completely new! (for me)
Today is my debut with some other-than-Stampin'-Up! supplies. You'll be noticing a transition over the next month as I move on to something new – exploring the larger world of papercrafting projects. I'll still be participating in my other monthly features, but you'll be seeing me use a whole litany of other crafting products. I have signed on as an Affiliate with a few online companies. This means that when you click on the products listed and you decide to make a purchase, I will receive a small commission at no additional cost to you. Please be sure to read my full affiliate disclosure for further details.
So, let's see this lovely project up close!
I had lots of fun exploring Digi Stamps. It's a fun blend of my digital design world, coloring therapy and crafting. I love that digis are generally super cheap, and that you can use them over and over. One big plus is that you can resize them as needed for different projects…. I could have enlarged this to a full 8.5″ x 11″ sheet and colored it for a fun framed project. Or, made it even smaller to fit a different project size.
You might be wondering if you need a special printer, like a laser printer, to print these out and use solvent-based markers like Copics. The answer is NO! I printed this on our HP all-in-one OfficeJet printer. I printed on Stampin' Up! Whisper White cardstock. I'll be looking for a new cardstock for Copic coloring as i didn't like the way the ink bled outside the lines and how it dried a bit grainy (you can really see it in the owl's face). But, for now, that's what I have. But, back to the printing. The lines did not bleed at all, so, feel free to print with what you have and explore this fun medium!
I finished the design with some newly-acquired Lawn Fawn products – the Happy Happy Happy stamp set and dies, along with the Large Stitched Rectangle Stackables. The fun accents are complements of Stampin' Up! Metallics Sequin Assortment and All Purpose Ink for Fantastix (Frost White & Vegas Gold).
Time to hop along!
Be sure to hop over to Wendy Bellino for another stocking-themed project. And don't forget to subscribe and leave comments along the way to enter in our product giveaway!
All the hoppers would like to wish you Happy Holidays – no matter what celebration means most to you. Be sure to join us next month for our next hop – "This Magic Moment" where we'll be sharing all Disney themed projects.
Thank you for letting us inspire you!
Here's the Lineup
(Don't forget to visit and comment with all the hoppers to get entered into the sponsor prize drawing!)
The Latest...
FREEBIES!!!

 There's no catch - check out my

Freebies Page

for all sorts of downloadable resources to help take your crafting up a notch!

Need a Color Coordinator to inspire color choices for your projects? Get yours today! 2019-20 Coordinators are NOW SHIPPING!
"I love this! I have a hard time getting color combos together and this takes all the guess work out so I can start creating right away! I think every stamper should have one thank you for this amazing product." - Sandra
Get everything you need to make this project!
The supply list is right here! Just click a product to get started. The links I'm sharing are Affiliate Links, meaning that I will receive a small commission on your sale, at no additional cost to you.
This helps keep the lights on and the inspiration flowing here at Pixel Maven's Retreat!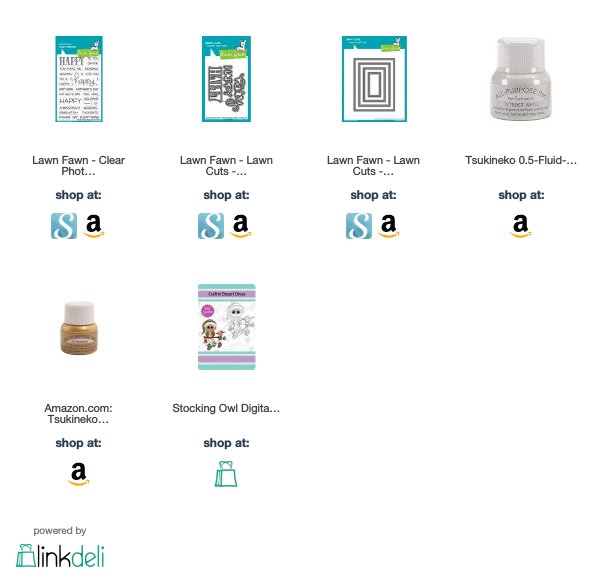 Here's some other projects you'll like!
Let's CASE this card…  It'll be easy!
Yup – that's what I thought when I was researching designs to CASE this week. I found this lovely design by Jen Rzasa over at Altenew and thought that it would be pretty simple to recreate.
I'm excited to share that I've been PUBLISHED on Scrapbook.com!
I hope to be invited to do more of these posts as I truly enjoyed putting these projects together. 😀 My creative brief was Father's Day Cards.
I wonder…. will it…?
Ever hold a craft supply in your hand wondering if it will take on a certain technique or medium? That's how I come up with all of my crazy, innovative ideas!