Altenew April 2020 Stamps, Dies, and MORE + Giveaway
Altenew April 2020 Stamps, Dies, and MORE + Giveaway

It's time for a new release of Stamps, Dies and all sorts of other goodies! You should be arriving from the awesome Mindy Eggen's blog. If not, you can track back to the Altenew Card Blog to start at the beginning, or continue around until you loop back here.
(affiliate links are used in this post. When you click on them and make a purchase, I may receive a small commission at no additional cost to you. Thanks for supporting my blog!)
Make a Statement
This month's release is full of fabulous stamps, dies, stencils, embellishments and accessories that will help your designs make a statement!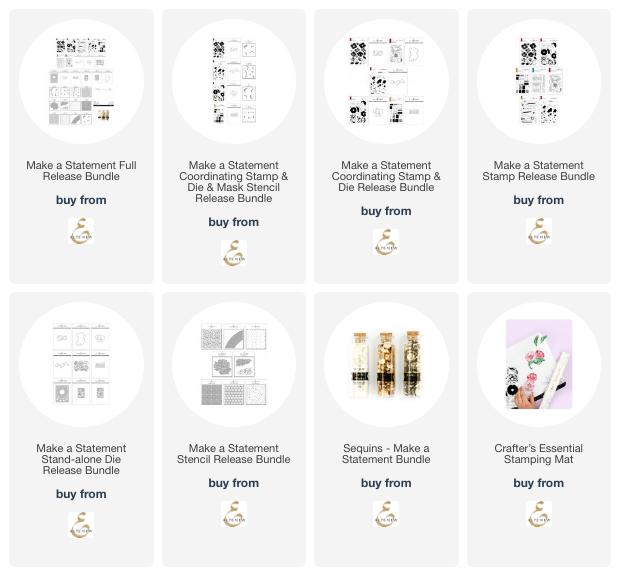 Stencils & Sequins
The Patchwork Kite stencil will create beautiful, delicate lines filled with any color you can imagine. Go for bold, or go for subtle, or go for a little bit of both like I did! I paired the stencil with some colored pencil detail along with lots of Satin White sequins to accentuate the lines. Of course, Sentiment Strips 2 will be a staple set, so I had to show off three of the sentiments used in tandem on some vellum.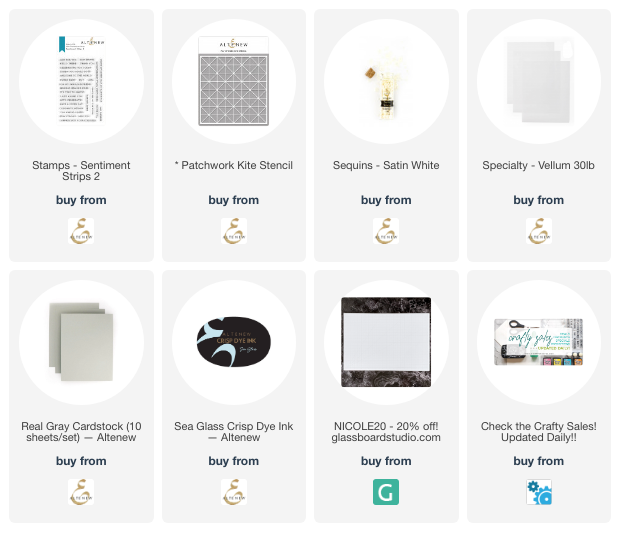 Precious Blooms in Detail
For my second card, I pulled in the same color scheme, and, again, added in colored pencil detail to really make the blooms pop from the new Precious Blooms Stamp Set. This is a simple one-layer card that really lets the extra detail shine.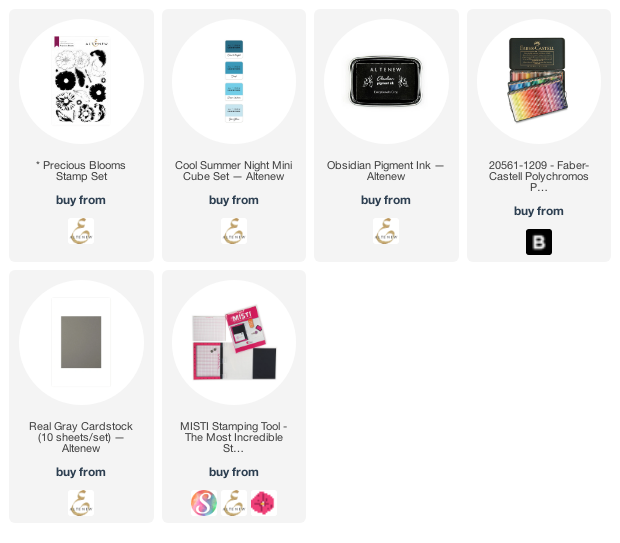 Adding Pencil Detail
Let's add to your Crafter's Toolbox with a quick tutorial on adding colored pencil detail to stencils and stamps!
Piles of Presents
Why not keep the color theme going? Piles of Presents is going to be another staple in your stash. I know I'll be grabbing it again and again for birthdays, holidays and other celebrations that include gifts! (And, shouldn't all celebrations include gifts?!) I pulled out some more of these yummy sequins – this time the Satin Gold seemed to be the perfect fit!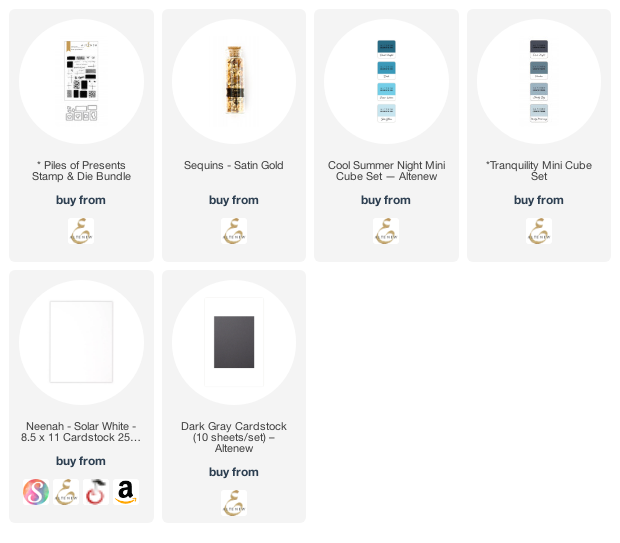 Thank You!
Time is precious and I'm truly grateful that you choose to spend a few minutes of your day with me! If you are in love with my projects and would like to see more, please support my business by following me on Instagram, YouTube, and Pinterest.
​Now, about that GIVEAWAY…
To celebrate this release, Altenew is giving away a $50 gift certificate to 6 lucky winners! Please leave a comment on the Altenew Card Blog and/or Altenew Mixed Media Blog by 4/23/2020 for a chance to win.
We'll also draw a winner to receive a $20 gift certificate from the comments left on each designer's blog on the blog hop list below. All winners will be announced on the Altenew blogs on 4/26/2020.
GOOD LUCK!
Sign up to receive my weekly email newsletter and blog post updates!
(It's free and full of specials & exclusive content!)
Inspired by the products I used?
The supply list is right here! Just click a product to start shopping.
The links I'm sharing are Compensated Affiliate Links, meaning that I will receive a small commission on your sale, at no additional cost to you.
Items marked with an asterisk (*) were provided by a store or the manufacturer.
When you shop with these links, you help keep the lights on and the inspiration flowing here at Pixel Maven's Retreat! Thank You!
HOT DEALS!
Don't miss these hot deals - click the picture to shop!
New & Gently Used craft supplies
at a great price!
Click here to get yours!
Here's some other projects you'll like!
Are you ready for a new Craft-a-Flower? This month, we're bringing you the classic Daisy, and I have a fun twist on this set for you!
Kick start your mid-week crafting with a new Sketch Starters Challenge and some more inspiration from my video series in partnership with Altenew!
It's another Sketch Starter! One is a "scrapbuster" and the other is a "washi-buster". Both are fun and easy to do!