AECP: Will It Emboss?
I wonder…. will it…?
Ever hold a craft supply in your hand wondering if it will take on a certain technique or medium? That's how I come up with all of my crazy, innovative ideas! I have an idea in my mind, or I pick up an item or two and I wonder "Will it do that?". Do you do that too? Even though it might lead to failure, or a less-than-stellar outcome, more often than not, I end up with something pretty cool!
(affiliate links are used in this post. When you click on them and make a purchase, I may receive a small commission at no additional cost to you. Thanks for supporting my blog!)
The second class I picked out for my Level 3 training was A Touch of Texture. As you might guess, its lessons focus on adding texture and textural elements to your projects. If you feel like your designs are looking a little flat, this class will get you heading the right direction.
My Project
I started my project off with a "will it?" idea – will the Altenew wood sheets work with an embossing folder? If it's yes, how well? Would I be happy with it? No use pondering too long – let's just try it!
The Technique & Design
Yes! Wood sheets DO emboss! I really wanted the pattern to pop, so I added some shading with a graphite pencil and blending stump. I love the contrast of the cool white & subtle purple ink blending along with the geometric embossing paste dots – all against that warm, organic wood element with floral pattern.
I didn't want to cover up an inch of the background, so I opted to do some stamp masking to make the Thank You sentiment from the Dearest Friend stamp set a stacked layout that would fit into a small diecut circle. I added some linen twine to bring in more organic textures and to tie together all the circles in the design.
Don't forget to leave a comment at the end of the post to qualify for my quarterly giveaway!
Will It?
This project gave me a great idea to start a new video series called "Will It?". I'll explore combining various techniques and mediums to see if they'll work out!
3 projects left!
The countdown is on! Only three more projects to go. Stay tuned as I wrap up this journey over the next few week!
Soooooo EXCITING!!
Don't Forget about my monthly GIVEAWAY!
Every month, I give away a sweet surprise to one lucky commenter. So, don't forget to leave a COMMENT on today's post to enter!
If you loved today's project, I'd love to know! The blogosphere can be a lonely place, so please don't lurk! Leave a quick word or two to tell me you were here!
Inspired by the products I used?
The supply list is right here! Just click a product to get started. The links I'm sharing are Compensated Affiliate Links, meaning that I will receive a small commission on your sale, at no additional cost to you.
Items marked with an asterisk (*) were provided by a store or the manufacturer.
This helps keep the lights on and the inspiration flowing here at Pixel Maven's Retreat!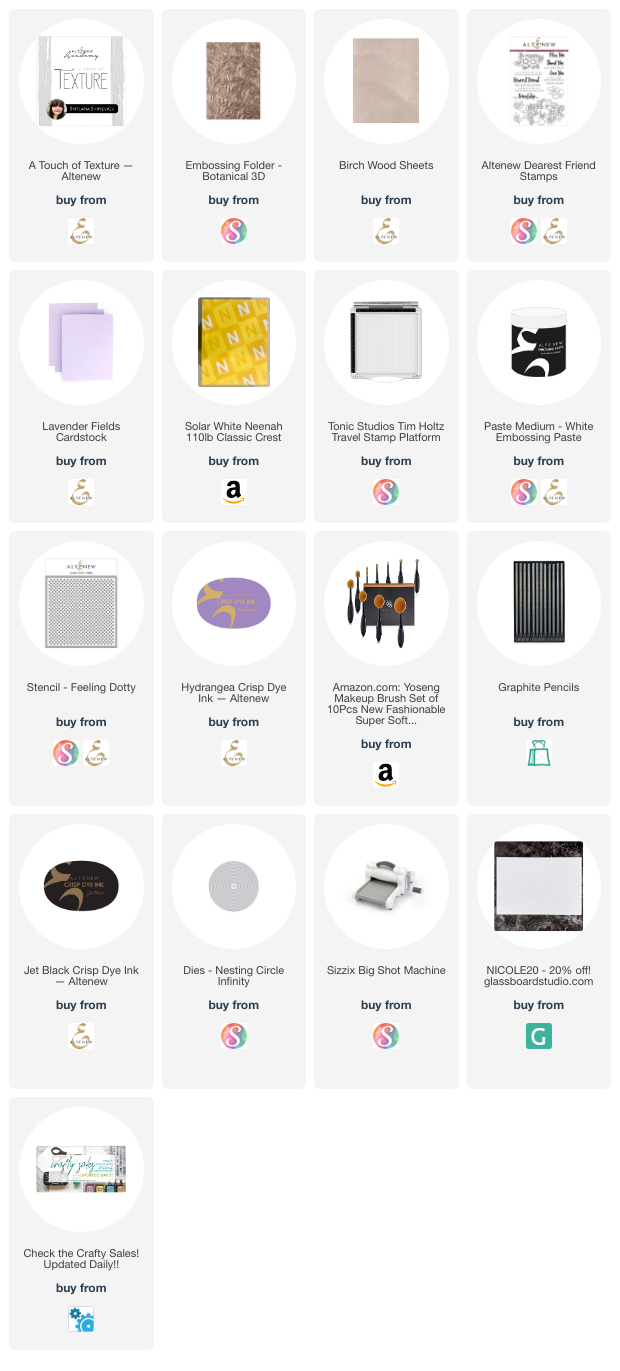 HOT DEALS!
Don't miss these hot deals - click the picture to shop!
Get this adhesive sampler FREE!
Now through Sunday
No Purchase Necessary
Here's some other projects you'll like!
Welcome back for another My Favorite Things list!
Today's list features stencils and products that work really well with them. I am in L-O-V-E with stencils.
The clock is ticking… Are your Holiday Cards done?
Now that it's past Thanksgiving, if you haven't turned to finishing your holiday/Christmas cards, time is ticking away!