AECP: Using Altenew's Cube Builder Stencil
AECP: Using Altenew's Cube Builder Stencil
What do you get when you mix black foil, gold & silver accents and a fun geometric stencil?
Today's project! LOL! So, true, but also, a fantastic introduction to the endless design possibilities you can achieve with the Altenew Cube Builder Stencil.
(affiliate links are used in this post. When you click on them and make a purchase, I may receive a small commission at no additional cost to you. Thanks for supporting my blog!)
Class #6: Let It Shine
There are so many ways to achieve a bit of shine on a papercrafting project. Altenew's Let It Shine class doesn't disappoint with it's varied ideas. Carissa Wiley shares 6 lessons with techniques that are both bold and subtle ways to add sparkle and shine to any project.
My Project
I thought the Cube Builder Stencil would be a fun way to showcase some shine with a two-toned look. I was so happy that I got to use my Tsukineko Delicata Champagne & Silver ink pads! I love the amount of luster they give with not a lot of effort. And, they work great with the Scrapbook.com Stencil Blending Brushes.
The Technique & Design
As you'll see in the video, the trick to the Cube Builder Stencil is to flip the whole stencil over so it goes in the opposite direction, creating the opposite side of the cube shape. It really is a cool (brilliant?) design! Stencil brushes gave me the control I was looking for to keep the ink from going on too thick – I didn't want it to look solid.
The You & Me stamp set was a freebie from an order I placed last month (Yippee!). The You and Me was heat embossed on the cardstock panel, and the "&" image was heat embossed on a piece of black mirror card (Tonic). If you want to heat emboss on any glossy paper, be sure to use LOTS of anti-static powder – otherwise, you'll just end up with a blob!
All of the metallic accents, and glossy black meant that this card didn't need anything else in the way of embellishment – keepin' it classy!
Don't forget to leave a comment at the end of the post to qualify for my quarterly giveaway!
Crafter's Toolbox Video
Of course, a video is way better than reading through instructions, so here's the official Crafter's Toolbox video showing this stencil!
6 down, 4 to go!
The countdown continues! I love how going through this class series is helping me to refine some of my techniques, and think of fun approaches to the assignments. If you feel like you've hit a crafting rut, I definitely recommend taking an Altenew Academy class!
Don't Forget about the GIVEAWAY!
Every month, I give away a sweet surprise to one lucky commenter. So, don't forget to leave a COMMENT on today's post to enter!
If you loved today's project, I'd love to know! The blogosphere can be a lonely place, so please don't lurk! Leave a quick word or two to tell me you were here!
HOT DEALS!
Don't miss these hot deals - click the picture to shop!
Inspired by the products I used?
The supply list is right here! Just click a product to start shopping.
The links I'm sharing are Compensated Affiliate Links, meaning that I will receive a small commission on your sale, at no additional cost to you.
Items marked with an asterisk (*) were provided by a store or the manufacturer.
When you shop with these links, you help keep the lights on and the inspiration flowing here at Pixel Maven's Retreat! Thank You!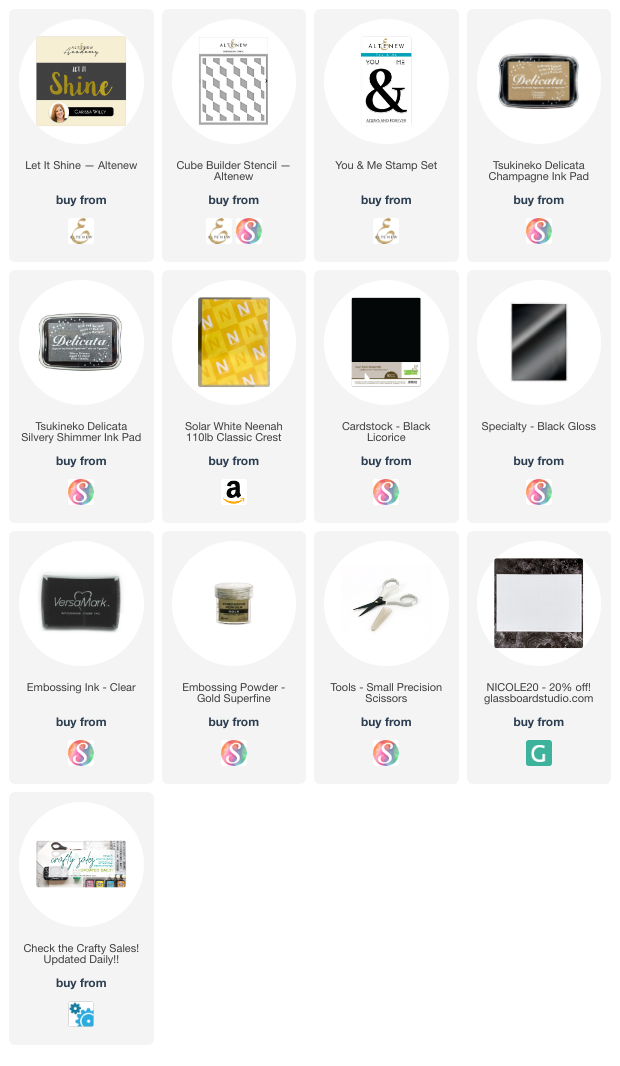 Here's some other projects you'll like!
Another month has passed. Another 22nd has arrived!! It's time for a new Paint-a-Flower stamp, PLUS we have new Artist Marker refills!!
Welcome to another Tic Tac Toe Challenge!
The lovely Claire Broadwater is our lead designer for our latest Tic Tac Toe Challenge. She's created a fun board full of amazing possibilities! The question is, which way will you go? Row, Column or Diagonal?!