AECP: Three Spacing & Alignment Tools
AECP: Three Spacing & Alignment Tools
Do you have a crooked eye?
If it seems like your elements end up crooked every time you glue something down, then stay tuned for today's video! Even if you have a pretty good eye, I've got some tips that might help your alignment skills even more.
(affiliate links are used in this post. When you click on them and make a purchase, I may receive a small commission at no additional cost to you. Thanks for supporting my blog!)
Now, I have to say, this post isn't all about my alignment tips – it's also about my first Altenew Educator Certification LEVEL 2 project! I finished Level 1 over the weekend and am diving right into the next set of classes and assignments. So, let's take a look at the class and my project, then we'll get to all those crooked eyes out there.
The Polychromatic class is great if you struggle with color. For me, this was a nice review as I work with color every day as a graphic designer, and I've never really been afraid to experiment with different color combinations. But, if color is a struggle for you, this class will help give you some tools to build your confidence.
My Project
I looooove the monochrome look, and I'm also crazy for a pop of color, so, why not combine them?! I stretched my artistic skill by planning out this beautiful stamped background. It did take me a while because it's not something I do often, but I'm finding that, more often than not, I'd rather take the time to do a spectacular background than rely on patterned papers. Don't get me wrong – patterned papers are great, but I just don't use them enough and really dislike having stashes of paper that I've bought and never used. So, I thought this might be more my thing.
The Technique & Design
Though the sentiment is incredibly meaningful and uplifting, it is pretty simple so that the rest of the background can shine. Using Altenew's coordinating inks made it easy to find grays that would go together for the monochromatic look I wanted. I chose the Gentleman's Gray color set accented with flicks of black and white from Ranger Distress Sprays (Picket Fence & Black Soot). I added some small details to the leaves – which I'm 50/50 on, but I think they add just a hint of detail instead of having the plain, solid leaves.
Of course, a stamp positioner was a key tool for stamping the background so I could be sure to get even, crisp stamping. But, I also used my stamp positioner to set up the sentiment lines to make it easy to cut them out into perfect 1/4″ strips.
Don't forget to leave a comment at the end of the post to qualify for my monthly giveaway!
1 down, 9 to go!
Moving into AECP Level 2 I can see there are a lot of interesting classes to explore. I'm really excited to be continuing on this journey and expanding my toolbox! I hope you enjoyed getting a look into my monochromatic design and that your eye is feeling a little less crooked after checking out my tips video.
Don't Forget about the GIVEAWAY!
Every month, I give away a sweet surprise to one lucky commenter. So, don't forget to leave a COMMENT on today's post to enter!
If you loved today's project, I'd love to know! The blogosphere can be a lonely place, so please don't lurk! Leave a quick word or two to tell me you were here!
The Latest...
FREEBIES!!!

 There's no catch - check out my

Freebies Page

for all sorts of downloadable resources to help take your crafting up a notch!

Need a Color Coordinator to inspire color choices for your projects? Get yours today! 2019-20 Coordinators are NOW SHIPPING!
"I love this! I have a hard time getting color combos together and this takes all the guess work out so I can start creating right away! I think every stamper should have one thank you for this amazing product." - Sandra
Get everything you need to make this project!
The supply list is right here! Just click a product to get started. The links I'm sharing are Affiliate Links, meaning that I will receive a small commission on your sale, at no additional cost to you.
This helps keep the lights on and the inspiration flowing here at Pixel Maven's Retreat!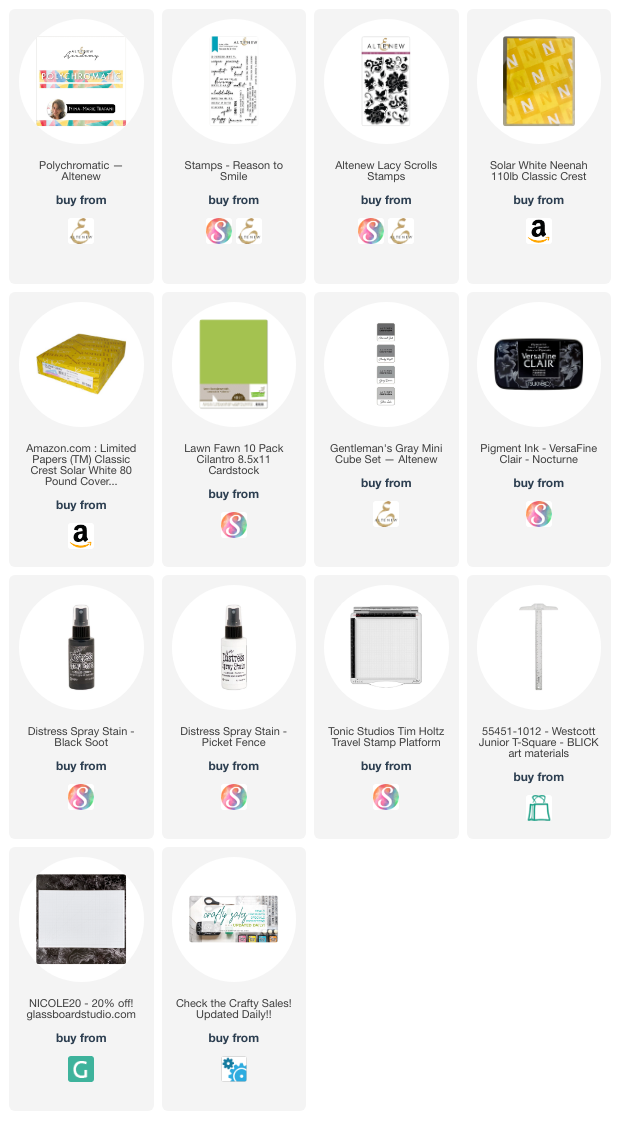 Here's some other projects you'll like!
Happy Hump Day! Got time for a quick CASE?
Oooh! I'm so in love with my take on today's Inspiration CASE! I've noticed that I'm not so into patterned paper anymore. Actually, I don't think I ever was.
Welcome to a new feature here at The Retreat – My Favorite Things!
I'm always trying out new products, tools, brands, mediums, etc. and I'm sure it can be hard to keep up with everything that I like. So, I thought I would do an occasional roundup of those items that make it onto my craft desk over and over so you can see what I recommend.