AECP: Stencil Background Technique
AECP: Stencil Background Technique
AECP: Stencil Background Technique
Are you ready to add to your Crafter's Toolbox?
It's been a while since I published a new video… life happens, right? Since I changed my business direction in December, I've been working up a plan for some great video series – this is the first one. The Crafter's Toolbox! Each video will give you a technique, tool tip or organization tip that you can add to your own Crafter's Toolbox!
For the next few months, these videos will work in conjunction with another endeavor – my Altenew Educator Certification. I was accepted into the program last week and can't wait to learn, share, and get through the levels to become an official "Educator".
Class #1: Celebration – Stencil Techniques
The main focus of the AECP program is to work through a number of Altenew classes and then apply the principles to one's own, unique design. I decided to do the Stencil Techniques class first as I was looking for some ideas for a new stencil that I just added to my collection. After watching the lessons in the class, I had a great idea for a design.
My Project
The Floral Drape stencil coordinates with the Sketchy Floral stamp set, both of which I used for my project. I wanted to use the stencil, in coordination with inks (Distress Oxides) to create a really cool background. The effect was just amazing and beyond what I thought I would achieve! In the end, I was able to make two cards from the panel I created. This was my favorite for sure.
The Technique & Design
In the end, the technique was quite simple, and tons of fun! After stamping the image on watercolor paper, I used Distress Oxides on a teflon sheet, along with the stencil to add layers of Oxides. I added in some Tsukineko All Purpose Ink (Vegas Gold) as the final layer to really make the design shine. Once the background technique was complete, I added depth to the flowers by watercoloring in black. I chose black so it wouldn't compete with all of the color in the background.
Initially, the panel was larger, but I cut it down for this finished card. To pull the black base layer and the floral layer together, I spattered some more Vegas Gold on the black, then adhered the floral layer. The sentiment (from Altenew's Wispy Begonia) was stamped on Lagoon cardstock and diecut with a circle die.
Don't forget to leave a comment at the end of the post to qualify for my monthly giveaway!
Crafter's Toolbox Video
Of course, a video is way better than reading through instructions, so here's the official Crafter's Toolbox video showing this fantastic tecnique!
1 down, 9 to go!
I'm on my way to reaching AECP Level 1 status. If today's design is any indication, I know this is the perfect fit for me! I'm so excited to see what I'm inspired to create next!
Don't Forget about the GIVEAWAY!
Every month, I give away a sweet surprise to one lucky commenter. So, don't forget to leave a COMMENT on today's post to enter!
If you loved today's project, I'd love to know! The blogosphere can be a lonely place, so please don't lurk! Leave a quick word or two to tell me you were here!
The Latest...
FREEBIES!!!

 There's no catch - check out my

Freebies Page

for all sorts of downloadable resources to help take your crafting up a notch!

Need a Color Coordinator to inspire color choices for your projects? Get yours today! 2019-20 Coordinators are NOW SHIPPING!
"I love this! I have a hard time getting color combos together and this takes all the guess work out so I can start creating right away! I think every stamper should have one thank you for this amazing product." - Sandra
Get everything you need to make this project!
The supply list is right here! Just click a product to get started. The links I'm sharing are Affiliate Links, meaning that I will receive a small commission on your sale, at no additional cost to you.
This helps keep the lights on and the inspiration flowing here at Pixel Maven's Retreat!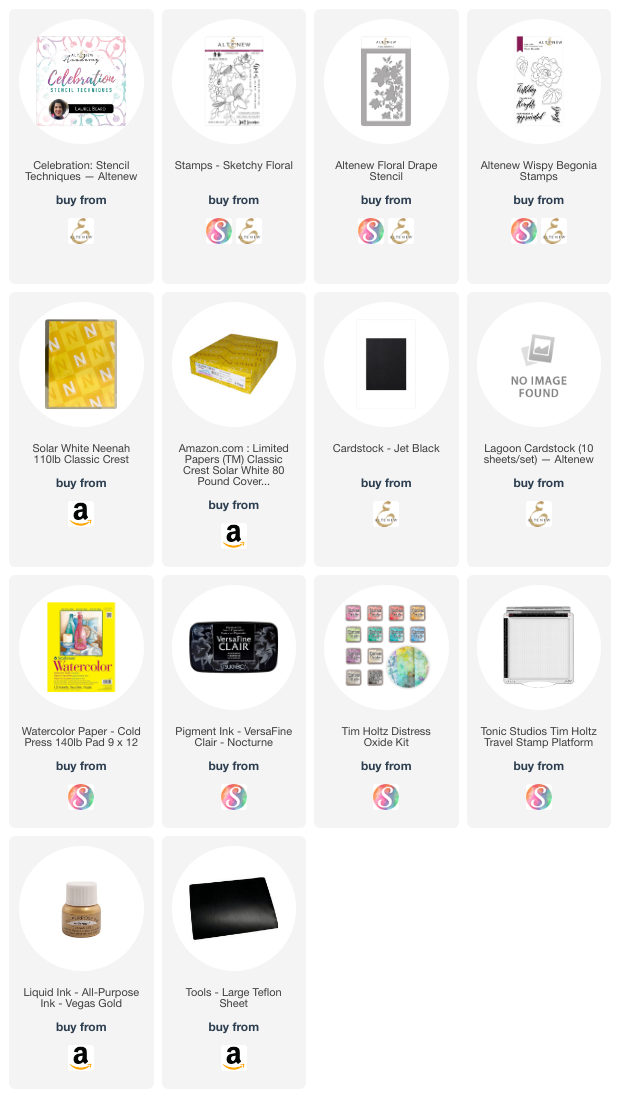 Here's some other projects you'll like!
I SUCK AT INK BLENDING!
Ugh! How many times have you tried ink blending and ended up saying that? I know a lot of people just like you! Including ME!!! Nothing worse than being super, super careful and then ruining it with one fell swoop of the blender tool.
My first release in the books!
Today is the last day of the Halloween Cut File project release. Thanks to everyone who made this first relase a success!