AECP: Painted Flowers Hello
AECP: Painted Flowers Hello
Mystified by Altenew's multi-step floral stamps?
Yup – they're absolutely beautiful, but when you get your first Altenew build-a-flower stamp set in your hands, it can be a scary thing! Even as an experienced stamper, I was a bit tentative with my approach. Thank goodness for the All About Layering class!
(affiliate links are used in this post. When you click on them and make a purchase, I may receive a small commission at no additional cost to you. Thanks for supporting my blog!)
Up until this point, I worked through classes where I was familiar with the styles and techniques. But, I knew that I'd have to dive into all of those lovely floral stamps at some point! Now, don't get me wrong, if there's anything that draws crafters to Altenew, it's the floral stamps. Am I right? They look so amazing with all of those layers stamped on top of each other, and the designs are so well thought out. Of course, having the coordinating dies and in some cases, mask/stencil combos is a total bonus!
So, where do you start? I suggest Painted Flowers! I picked this one because the layers are a little more forgiving, meaning that if I didn't get the layers perfectly aligned, it wouldn't be very noticeable. PLUS, this is one of the sets featured in the All About Layering class. I knew that the additional instruction from Nicole Picadura would help me navigate this stamp set successfully.
Class #4: All About Layering
The All About Layering classes (1, 2 & 3) are all FREE classes. They focus on the build-a-flower stamp sets and how to build the flowers and leaves successfully. Each lesson within the class focuses on one stamp set. The first video shares tips for using the provided alignment guide references, and the second video is a step-by-step project using the featured stamp set.
My Project & Design
For my project, I picked out a purple spectrum (Shades of Purple) to practice the flowers. I created a handful of blooms and then diecut them out. I was pleasantly surprised that they came together easily just by following the alignment guide and watching Nicole's video on the set. Using shades from the same color collection was definitely an easy way to ensure good color coordination. I've really enjoyed the Altenew Crisp Inks. They lay down color nicely and dry to perfection. They may look a little splotchy at first, but once the ink is completely dry, the color is uniform across the entire stamped image.
Once I had the blooms complete, it was time to come up with a design to create a finished card. I can see that in the future, I may take time to create extra blooms in all sorts of colors to keep in my stash so I can just grab a few when I need them. I already have a few extras left over from my practicing! The Super Script stamp set provided the perfect, casual sentiment. With matching dies, I'll be using these a lot! I added in a blended background, then layered in some Bazzill cardstock along with Carta Bella patterned paper and a strip of Lawn Fawn vellum. That casual layering was a great base for the sentiment and flowers! It was like I had a plan from the start, but it all just came together piece by piece.
Don't forget to leave a comment at the end of the post to qualify for my monthly giveaway!
4 down, 6 to go!
Hey – enough blah, blah, blah for today! Bottom line – if you have any Altenew build-a-flower stamp sets in your stash, collecting dust because you're too afraid to try them – dust 'em off, and go enroll yourself in one of the All About Layers classes so you can learn how to use them! You won't regret it!
Don't Forget about the GIVEAWAY!
Every month, I give away a sweet surprise to one lucky commenter. So, don't forget to leave a COMMENT on today's post to enter!
If you loved today's project, I'd love to know! The blogosphere can be a lonely place, so please don't lurk! Leave a quick word or two to tell me you were here!
The Latest...
FREEBIES!!!

 There's no catch - check out my

Freebies Page

for all sorts of downloadable resources to help take your crafting up a notch!

Need a Color Coordinator to inspire color choices for your projects? Get yours today! 2019-20 Coordinators are NOW SHIPPING!
"I love this! I have a hard time getting color combos together and this takes all the guess work out so I can start creating right away! I think every stamper should have one thank you for this amazing product." - Sandra
Get everything you need to make this project!
The supply list is right here! Just click a product to get started. The links I'm sharing are Affiliate Links, meaning that I will receive a small commission on your sale, at no additional cost to you.
This helps keep the lights on and the inspiration flowing here at Pixel Maven's Retreat!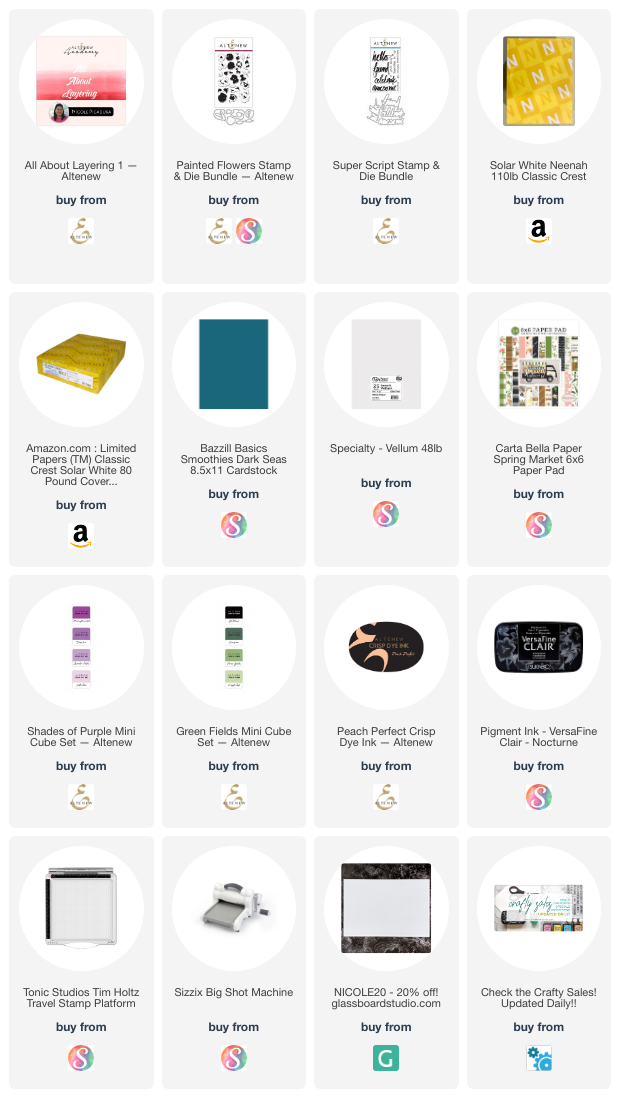 Here's some other projects you'll like!
Thanks to everyone who followed along and left such amazing comments during this year's 12 Days event! I had such a fun time doing it, I'll definitely be doing it again next year. Of course, I've got some WINNERS to announce, so, here we go!...
This CASE has my name written all over it!
Yes – I'm On the CASE with Ann today, but I'm also finishing up my 12 Days of Christmas (in July) series – so, today is a double-dip! Perhaps a triple dip as my CASE file features one of MY cards!