AECP: How to Ink Smoosh & Emboss
AECP: How to Ink Smoosh & Emboss
What can you do with embossing powder?
I think our craft supplies are only limited by our imagination. All it takes is the willingness to try something that comes to mind in order to discover a really cool technique or effect or, to find out that it doesn't really work. As far as embossing powder is concerned, there are so many ways it can be stuck-to and heated that creates any number of visual effects!
(affiliate links are used in this post. When you click on them and make a purchase, I may receive a small commission at no additional cost to you. Thanks for supporting my blog!)
All this talk of embossing is inspired by my latest course completion over at Altenew Academy – Impressive Heat Embossing. Svetlana takes attendees through six lessons. Each explores different ways to use embossing powder to create different looks in your designs.
My Project
Inspired by ideas from the class, I struck out and combined a few embossing techniques – embossing on vellum, and embossing on ink smooshing. The latter is a stunning effect that is easy to create!
The Technique & Design
Pink and gold is a classic color combo. Adding in vellum helps to soften up the look for sure. I started the project, not knowing where I would end up. After I completed the background panel with the ink smooshing and gold embossing, I started to think that a floral arrangement would be the next step. The problem was that I didn't want to cover up any of the background. So, I figured vellum would be my go-to.
I created the vellum elements, even curving the sentiment to follow around the circle edge. When I started to arrange them, I realized that the flower wasn't going to stand out enough. So, I watercolored a bit of Rose Quartz to the back side of the flower then diecut the flower in white and added it to the back side of the vellum circle to help the bloom pop.
Don't forget to leave a comment at the end of the post to qualify for my monthly giveaway!
Crafter's Toolbox Video
Let's take a closer look at how easy it is to add embossing to smooshed ink!
5 down, 5 to go!
I'm half way done with Level 2 coursework. It's all downhill from here! Has a project piqued your interest? Is there something you're hoping to see? Well…
Don't Forget about my monthly GIVEAWAY!
Every month, I give away a sweet surprise to one lucky commenter. So, don't forget to leave a COMMENT on today's post to enter!
If you loved today's project, I'd love to know! The blogosphere can be a lonely place, so please don't lurk! Leave a quick word or two to tell me you were here!
The Latest...
FREEBIES!!!

 There's no catch - check out my

Freebies Page

for all sorts of downloadable resources to help take your crafting up a notch!

Need a Color Coordinator to inspire color choices for your projects? Get yours today! 2019-20 Coordinators are NOW SHIPPING!
"I love this! I have a hard time getting color combos together and this takes all the guess work out so I can start creating right away! I think every stamper should have one thank you for this amazing product." - Sandra
Get everything you need to make this project!
The supply list is right here! Just click a product to get started. The links I'm sharing are Affiliate Links, meaning that I will receive a small commission on your sale, at no additional cost to you.
This helps keep the lights on and the inspiration flowing here at Pixel Maven's Retreat!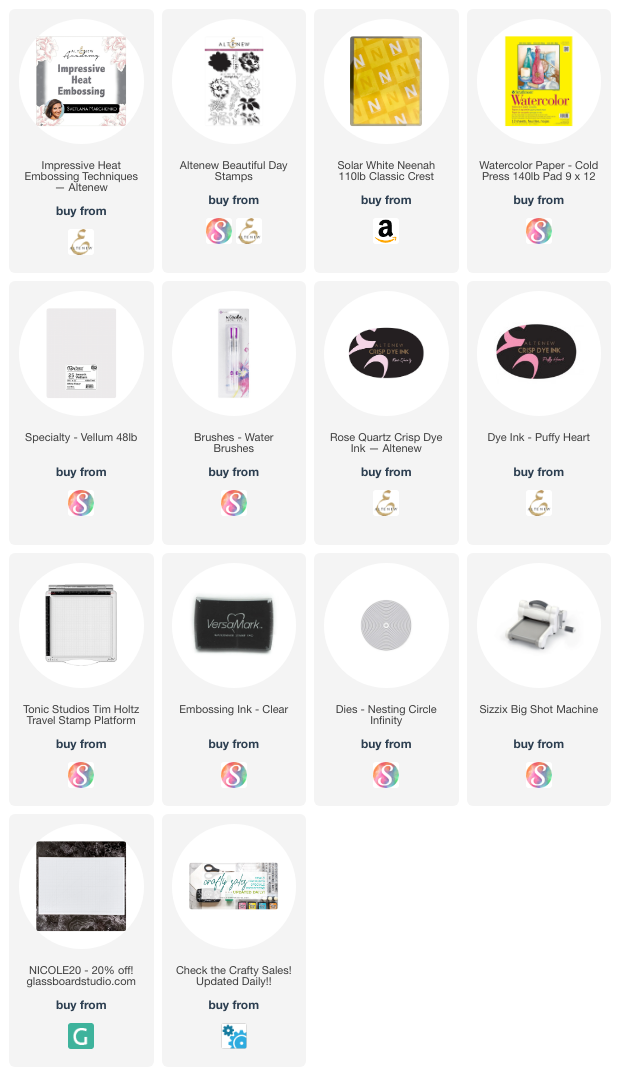 Here's some other projects you'll like!
Thanks to everyone who followed along and left such amazing comments during this year's 12 Days event! I had such a fun time doing it, I'll definitely be doing it again next year. Of course, I've got some WINNERS to announce, so, here we go!...
This CASE has my name written all over it!
Yes – I'm On the CASE with Ann today, but I'm also finishing up my 12 Days of Christmas (in July) series – so, today is a double-dip! Perhaps a triple dip as my CASE file features one of MY cards!