AECP: How to Align Builder Stamps
AECP: How to Align Builder Stamps
Do you avoid builder stamps because they just look too difficult?
If there's one thing Altenew is known for, it's their Build-a-Flower stamp sets. Of course, as I shared last week, some are more forgiving than others. Today, I'm diving into the sets that require more precise alignment, and I'm sharing a Crafter's Toolbox video about a method I created to help with precise alignment – the Dot Method.
(affiliate links are used in this post. When you click on them and make a purchase, I may receive a small commission at no additional cost to you. Thanks for supporting my blog!)
Class #7: All About Layering 2
All About Layering 2 is another free class that will help you align a handful of Altenew Build-a-Flower stamp sets. These lessons are invaluable in helping to understand how the layers work together! Of course, each lesson has a full project tutorial along with the alignment video. You can copy the project exactly or use it for layout inspiration.
My Project
I love the clean, soft look I achieved with today's project. The flower didn't come together as quickly as I hoped because I needed to figure out how to stamp the images on top of each other as perfectly as I could. That lead me down the path of devising an alternate way to align the various layers.
The Technique & Design
Overall, this is a pretty straightforward design. There's a watercolor wash in Rouge on Strathmore cold press watercolor card. I dried it and added some Wink of Stella for shimmer.
Then, I stamped the peony bloom and leaves and diecut them out. When I went to assemble, the bloom looked a bit naked on the wash, so I added some additional floral images (just the outline stamps) in Morning Frost. It really brings all of the elements together, don't 'cha think? Of course, a perfectly placed greeting really finishes off the design. Even though the peony element is popped up, you could wait to add the sentiment until later when you have a specific need. As long as you use a stamp positioner and make sure the card is securely in place, it's no problem to add the sentiment whenever you want!
Don't forget to leave a comment at the end of the post to qualify for my quarterly giveaway!
Crafter's Toolbox Video: The Dot Method for aligning builder stamps
After a few tries with the bloom I was getting a little frustrated in matching up the layers. Perhaps there was a better way for me? I started to work out a technique that would help me to align builder stamps more quickly, and that I could apply to any builder stamp (Altenew or otherwise!). Anyone can do it, and I know you'll be seeing it a lot in my videos. All it takes is a bit of patience, the Altenew alignment guide and a Sharpie marker!
7 down, 3 to go!
Have you been enjoying this series? I hope that you're seeing my style change a little bit as I get used to all sorts of different stamping products.
Don't Forget about the GIVEAWAY!
Every month, I give away a sweet surprise to one lucky commenter. So, don't forget to leave a COMMENT on today's post to enter!
If you loved today's project or if you have any questions, I'd love to know! The blogosphere can be a lonely place, so please don't lurk! Leave a quick word or two to tell me you were here!
The Latest...
FREEBIES!!!

 There's no catch - check out my

Freebies Page

for all sorts of downloadable resources to help take your crafting up a notch!

Need a Color Coordinator to inspire color choices for your projects? Get yours today! 2019-20 Coordinators are NOW SHIPPING!
"I love this! I have a hard time getting color combos together and this takes all the guess work out so I can start creating right away! I think every stamper should have one thank you for this amazing product." - Sandra
Inspired by the products I used?
The supply list is right here! Just click a product to get started. The links I'm sharing are Compensated Affiliate Links, meaning that I will receive a small commission on your sale, at no additional cost to you. Items marked with an asterisk (*) were provided by a store or the manufacturer.
This helps keep the lights on and the inspiration flowing here at Pixel Maven's Retreat!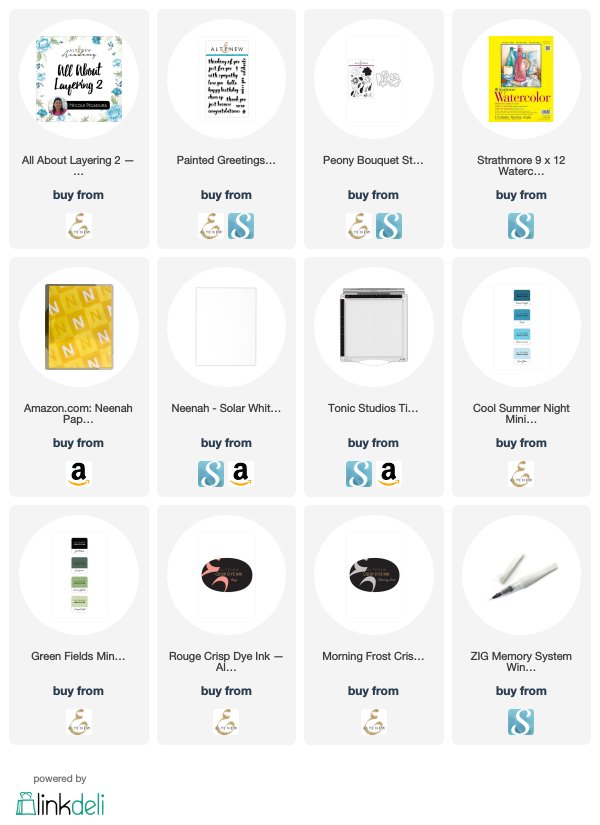 Here's some other projects you'll like!
Thank you cards know no season…
It may be the season for giving thanks, but a good thank you card knows no season! At Festive Friday our new Inspo List is inspired by the upcoming US Thanksgiving holiday.
It's an Ornament Link Party! And you're invited!
I'm happy to be a part of a fun Holiday Ornament Link Party event hosted by My Pinterventures and 37 other bloggers.
It's an Ornament Exchange Party!
Welcome to the 2019 Ornament Exchange Link Party! It's my first time with the Link Party, but the fourth year of the blogger ornament exchange.