AECP: Gatefold for the Guys
AECP: Gatefold for the Guys
Many crafters struggle with "masculine" design. Do you?
I really do hear this one a lot. Everything from " masculine cards are so hard ", to " I just don't know where to start (or stop) with a guy card.". So, I was glad when one of the classes for my Altenew Educator Certification was all about guy design. If you don't know where to start, this class will definitely give you some great foundations to build from. There are six lessons packed with great ideas for guys of all ages.
There really are so many ways to make cards appropriate for the men and boys in your life. As with any card, it's really about knowing the recipient, isn't it? Perhaps he likes the color purple – then it would be totally cool to do up something with shades of purples and blues – even if some of the shades were on the lighter side. If a guy likes flowers, then, really, don't hesitate to use them in a design.
But, if you don't really know the recipient well enough to make something really tailored to their likes, you can almost always guarantee a great result using geometrics! Really, geos are great for everyone of any age. It's nice to have a simple geo card on hand so you can just grab and go for any last minute needs.
My Project
Sohcahtoa is a standalone geometric stamp set from Altenew that comes with all sorts of coordinating triangles and sentiments. There are no dies because none are necessary! It's easy to fussy cut triangle shapes 😀 I knew that I wanted to do a simple floating geometric look with a few elements popped up, but I wasn't sure, at first how it would come together. Often, when I'm designing from scratch, I figure out my intent – in this case, a masculine card to demonstrate what I learned from the class. Then, I pull out a stamp set that fits the bill, along with any coordinating items I want to use. Then see how the design progresses from there.
The Technique & Design
With the intent and the stamp set down, I pulled out a color set from my Altenew mini cubes. I thought the Sea Shore set would be a great choice. It works for everyone and is a nice vibrant, but calming color.
When I started setting up the triangle images, I realized that a really cool twist on the design would be a gatefold card. So, I set up my card base properly and set up the stamp images so some would overlap the center seam.
With the card base set up and the design set, I started stamping – choosing to daub the ink onto the stamps so I could create a gradient from dark to light (top to bottom). The black outline was applied next, along with the striped pattern on the two raised triangles. I snipped out the striped triangles, and decided that the card needed something a little more, so I used some Ranger Glossy Accents to add some clear dimension to those popped-up triangles. Once dry, I added them to the card and, voila!
Don't forget to leave a comment at the end of the post to qualify for my monthly giveaway!
3 down, 7 to go!
I am really having a lot of fun going through these classes! I'm being reminded of, and remembering lots of fun techniques along the way. It's been great to share these refreshed ideas with you 🙂 and I'll have another one on Saturday!
Don't Forget about the GIVEAWAY!
Every month, I give away a sweet surprise to one lucky commenter. So, don't forget to leave a COMMENT on today's post to enter!
If you loved today's project, I'd love to know! The blogosphere can be a lonely place, so please don't lurk! Leave a quick word or two to tell me you were here!
The Latest...
FREEBIES!!!

 There's no catch - check out my

Freebies Page

for all sorts of downloadable resources to help take your crafting up a notch!

Need a Color Coordinator to inspire color choices for your projects? Get yours today! 2019-20 Coordinators are NOW SHIPPING!
"I love this! I have a hard time getting color combos together and this takes all the guess work out so I can start creating right away! I think every stamper should have one thank you for this amazing product." - Sandra
Get everything you need to make this project!
The supply list is right here! Just click a product to get started. The links I'm sharing are Affiliate Links, meaning that I will receive a small commission on your sale, at no additional cost to you.
This helps keep the lights on and the inspiration flowing here at Pixel Maven's Retreat!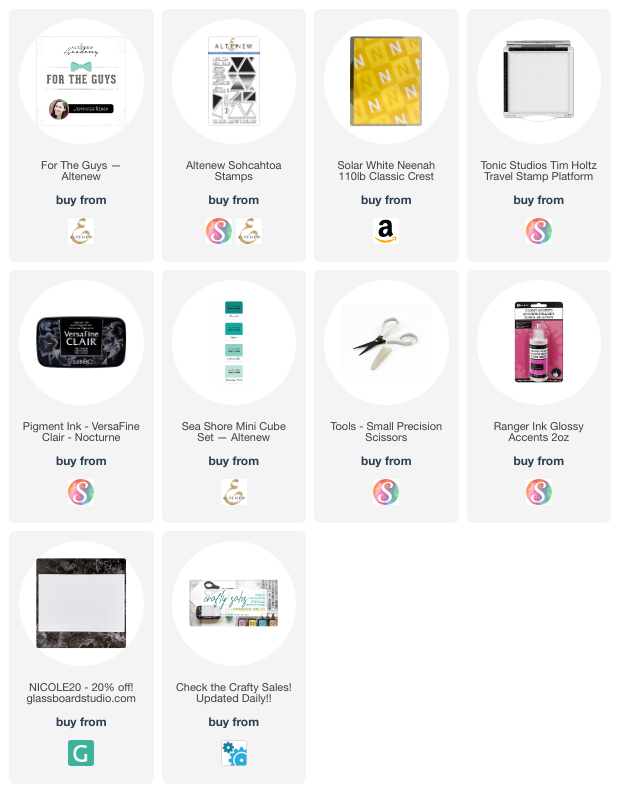 Here's some other projects you'll like!
Happy Hump Day! Got time for a quick CASE?
Oooh! I'm so in love with my take on today's Inspiration CASE! I've noticed that I'm not so into patterned paper anymore. Actually, I don't think I ever was.
Welcome to a new feature here at The Retreat – My Favorite Things!
I'm always trying out new products, tools, brands, mediums, etc. and I'm sure it can be hard to keep up with everything that I like. So, I thought I would do an occasional roundup of those items that make it onto my craft desk over and over so you can see what I recommend.