AECP: Double Stencil Technique
AECP: Double Stencil Technique
AECP: Double Stencil Technique
Let's go next-level with stencils!
Stencils are pretty popular right now, and there's so many ways you can use them. I was inspired by my latest Altenew Academy class to see what new and innovative way I could use them for my latest project.
(affiliate links are used in this post. When you click on them and make a purchase, I may receive a small commission at no additional cost to you. Thanks for supporting my blog!)
The With a Twist class is all about taking some tried and true techniques and twisting them. Therese Calvird leads the class through six lessons, "pushing some boundaries, stepping outside our comfort zones and basically having some fun with our supplies."
My Project
I was inspired by the way Therese took a new approach to using different stamp sets and combining different styles. So, I picked up a few of my Altenew stencils and fiddled around with a few ideas.
The Technique & Design
The result of my experimenting with stencils lead to today's project. I ended up using two stencils (Feeling Dotty and Scallop Builder) in combination with each other for a double stencil technique. By applying one stencil, then adding another stencil directly on top so the two were layered together, I was able to apply the second stencil only where the first would allow.
With the two stencils I chose, I was able to apply dots to the scallop shapes. And, by using yellow and blue, the dots ended up being a vibrant shade of green against the yellow scallops. This was such a fun and easy technique. I plan on exploring more with different stencil and color combos!
Don't forget to leave a comment at the end of the post to qualify for my monthly giveaway!
Crafter's Toolbox Video
Of course, a video is way better than reading through instructions, so here's the official Crafter's Toolbox video showing this fantastic tecnique!
7 down, 3 to go!
Can you believe I'm almost done with my Level 2 training? I've saved some real good ones for last, so stay tuned for more great projects, videos and Let's Create, Simply features!
Don't Forget about my monthly GIVEAWAY!
Every month, I give away a sweet surprise to one lucky commenter. So, don't forget to leave a COMMENT on today's post to enter!
If you loved today's project, I'd love to know! The blogosphere can be a lonely place, so please don't lurk! Leave a quick word or two to tell me you were here!
The Latest...
FREEBIES!!!

 There's no catch - check out my

Freebies Page

for all sorts of downloadable resources to help take your crafting up a notch!

Need a Color Coordinator to inspire color choices for your projects? Get yours today! 2019-20 Coordinators are NOW SHIPPING!
"I love this! I have a hard time getting color combos together and this takes all the guess work out so I can start creating right away! I think every stamper should have one thank you for this amazing product." - Sandra
Get everything you need to make this project!
The supply list is right here! Just click a product to get started. The links I'm sharing are Affiliate Links, meaning that I will receive a small commission on your sale, at no additional cost to you.
This helps keep the lights on and the inspiration flowing here at Pixel Maven's Retreat!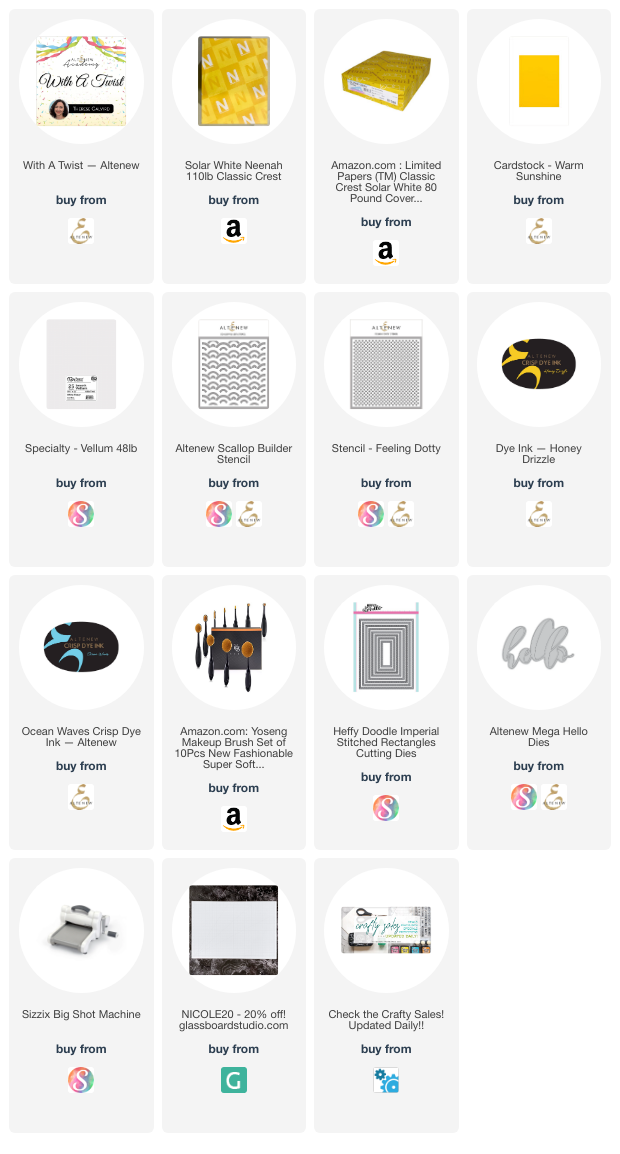 Here's some other projects you'll like!
Fashion trends are a huge source of inspiration for the craft world.
You'll see similar color combinations, textures and patterns pop up in stamp sets, stencils, tools, dies, etc.
A moon you can hunt by…
Today's Distress Oxide blend creates a supermoon, illuminating the Halloween Cut File spooky tree and jack-o-lantern.
Hey You! Boss…!
Maybe you are one, maybe you work for one, maybe you live with one… We all got 'em. Bosses!