AECP: Can't Stop with the Stencils
AECP: Can't Stop with the Stencils
AECP: Can't Stop with the Stencils
Yes – seriously, another stencil technique
Every time I see a new stencil now, I want to buy it. They are so versatile and absolutely fun, fun, fun to experiment with! My latest crush is the Flowing Drops stencil from Altenew. Let's check out the results of my last Altenew Educator class!
(affiliate links are used in this post. When you click on them and make a purchase, I may receive a small commission at no additional cost to you. Thanks for supporting my blog!)
This is my last class for my Altenew Level 3 certification! I really loved taking a class with Jen Rzasa again. She's got such a great design eye, and shares fantastic techniques that are easy to achieve. This class focused on using the 36 Pan Set of watercolors that coordinates with other Altenew colors.
My Project
I just can't get enough of stencils! I honed in on a technique right away that was very similar to one I'd shared with you previously. It got me having fun with blending watercolors in a very easy way!
The Technique & Design
I feel like I'm coming full circle here since this technique is so closely related to the very first project I shared for my Educator certification! If you don't remember the technique, be sure to check out the post. In order to achieve the background, instead of smooshing the stencil into distress ink, I created a watercolor panel using the 36 Pan Set and Hot Press watercolor paper. Hot Press paper will take oodles of water, so it's very easy to create these loose blends. Then, I laid the stencil into the super watery panel and let it dry. The water liked to pool around the edges and into the spaces.
This technique is a definite waiting game as the panel needs to dry. You can do some heat setting, but need to be careful to not melt your stencil!
To make the results of the panel stand out even more, I added some white gouache to the stencil and overlaid it to make those paths lighter. Then, I outlined the drops with a Sakura White Gel Pen, and added in depth with some graphite pencil shading.
Don't forget to leave a comment at the end of the post to qualify for my monthly giveaway!
Crafter's Toolbox Video
The stencil and watercolor technique is explained further in the Altenew Academy class. It's a great one, so I suggest you add it to your watch-list. Instead, for today's video, I thought I would share how I added in the extra depth to the droplets using graphite pencils.
One journey ends, another begins…
I have truly treasured this journey through the Altenew Educator Certification Program. I have learned new techniques, refined old techniques and really pushed my creative skills over the last four months. I'm really excited about conducting a live class again as it's been about a year since my last one. I can't wait to introduce my friends to these amazing products and share with them some fun new techniques they can add to their projects!
Don't Forget about my monthly GIVEAWAY!
Every month, I give away a sweet surprise to one lucky commenter. So, don't forget to leave a COMMENT on today's post to enter!
If you loved today's project, I'd love to know! The blogosphere can be a lonely place, so please don't lurk! Leave a quick word or two to tell me you were here!
Get everything you need to make this project!
The supply list is right here! Just click a product to get started. The links I'm sharing are Affiliate Links, meaning that I will receive a small commission on your sale, at no additional cost to you.
This helps keep the lights on and the inspiration flowing here at Pixel Maven's Retreat!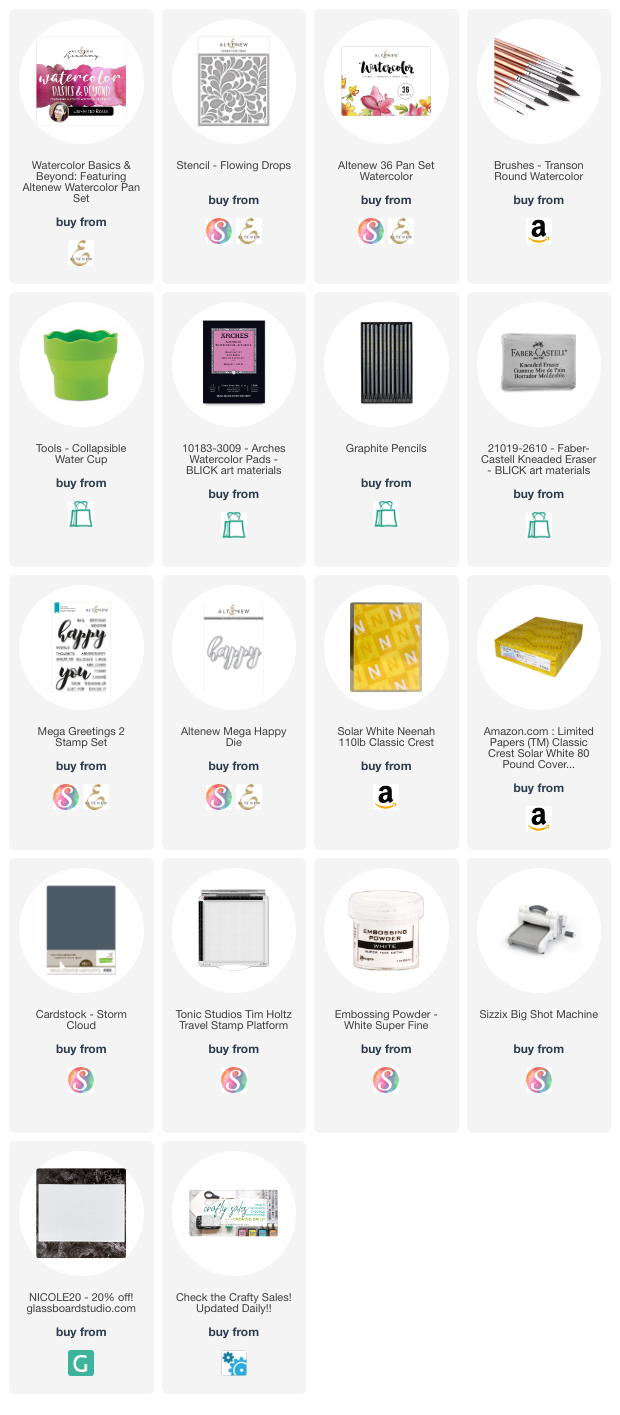 The Latest...
FREEBIES!!!

 There's no catch - check out my

Freebies Page

for all sorts of downloadable resources to help take your crafting up a notch!

Need a Color Coordinator to inspire color choices for your projects? Get yours today! 2019-20 Coordinators are NOW SHIPPING!
"I love this! I have a hard time getting color combos together and this takes all the guess work out so I can start creating right away! I think every stamper should have one thank you for this amazing product." - Sandra
Here's some other projects you'll like!
I SUCK AT INK BLENDING!
Ugh! How many times have you tried ink blending and ended up saying that? I know a lot of people just like you! Including ME!!! Nothing worse than being super, super careful and then ruining it with one fell swoop of the blender tool.
My first release in the books!
Today is the last day of the Halloween Cut File project release. Thanks to everyone who made this first relase a success!