AECP: Another Floral Card for Any Occasion
AECP: Another Floral Card for Any Occasion
AECP: Another Floral Card for Any Occasion
This is the "best for last"!
I saved this final design from my Altenew Educator Level 3 Final because it is my FA-VO-RITE! The watercolor panel is oodles of fun to make and will shock you with how amazing it can turn out. The rest is just so stupid simple, but absolutely stunning. You're going to love this…
(affiliate links are used in this post. When you click on them and make a purchase, I may receive a small commission at no additional cost to you. Thanks for supporting my blog!)
My Project
It seems like everyone's on the watercolor bandwagon these days. Yup, I am too. It's really no wonder when there's so many cool things you can do with water, ink and paper. It's not just about creating painted scenes, but amazing backgrounds (like you saw on Friday) and elements that really add to a design. Today's project showcases a watery way to create amazing swirling backgrounds. You can apply any color combo that tickles your fancy — I just happened to stick to the same color palette so the card suite would have a cohesive look.
The Technique & Design
The background panel is another one of those simple, but WOW techniques. It's a combination of hot press watercolor card, lots and lots and lots of water, ink pad re-inkers, and more water. Hot press watercolor paper is key to the technique as it will accept ridiculous amounts of water. My panel literally ended up like a soaked paper towel, dripping with inky water, but it dried amazingly and looks beyond gorgeous behind the simple, white Doodled Lace cover die.
Have you noticed a theme of the last three posts? I used the Sentiment Strips stamp set in all three, and the card designs were such that you could easily swap out sentiments for any need. Yes – even this bright beauty could be used for a sympathy card. It is elegant and simple – perfect for any occasion.
Don't forget to leave a comment at the end of the post to qualify for my monthly giveaway!
Project Tutorial Video
I've got another full-length process video for this one. Stop back tomorrow and I'll have some of the techniques broken out into smaller Crafter's Toolbox vids for you to reference for other projects.
All good things…
Yes, this journey has come to an end. Tomorrow I'll have a wrap-up post sharing pics from the live event I hosted on Friday morning. It was great fun, and I didn't get nearly enough pictures, but when you're busy teaching, it's hard to remember to snap photos… I did manage to get photos of all the participants finished cards – you will be impressed! One was even a NEW crafter!
Don't Forget about my monthly GIVEAWAY!
Every month, I give away a sweet surprise to one lucky commenter. So, don't forget to leave a COMMENT on today's post to enter!
If you loved today's project, I'd love to know! The blogosphere can be a lonely place, so please don't lurk! Leave a quick word or two to tell me you were here!
Get everything you need to make this project!
The supply list is right here! Just click a product to get started. The links I'm sharing are Affiliate Links, meaning that I will receive a small commission on your sale, at no additional cost to you.
This helps keep the lights on and the inspiration flowing here at Pixel Maven's Retreat!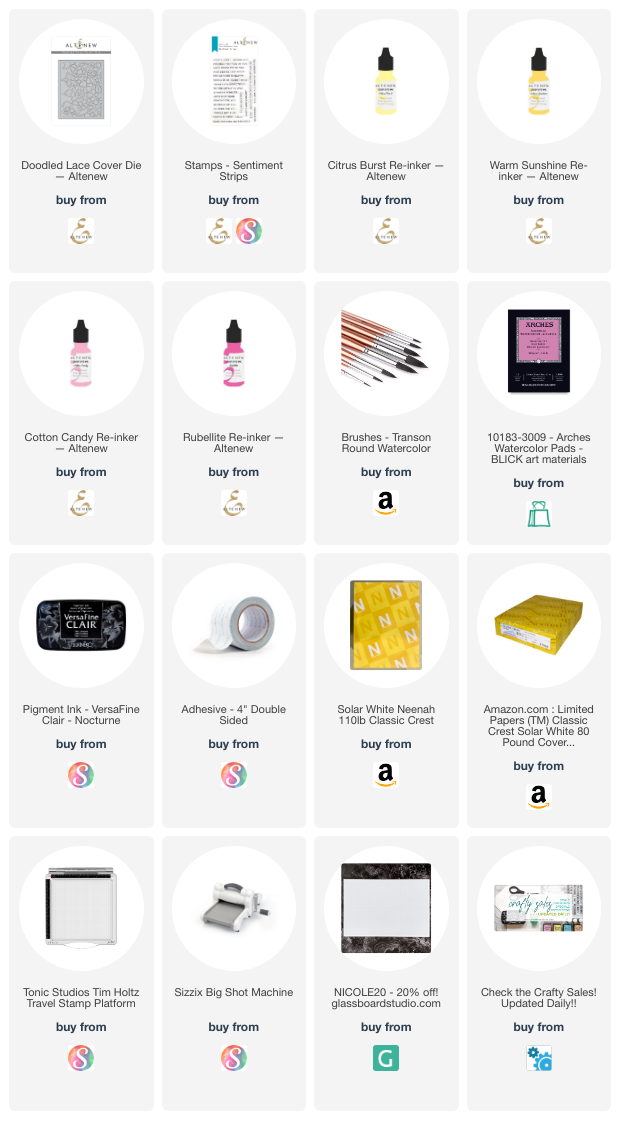 The Latest...
FREEBIES!!!

 There's no catch - check out my

Freebies Page

for all sorts of downloadable resources to help take your crafting up a notch!

Need a Color Coordinator to inspire color choices for your projects? Get yours today! 2019-20 Coordinators are NOW SHIPPING!
"I love this! I have a hard time getting color combos together and this takes all the guess work out so I can start creating right away! I think every stamper should have one thank you for this amazing product." - Sandra
Here's some other projects you'll like!
I SUCK AT INK BLENDING!
Ugh! How many times have you tried ink blending and ended up saying that? I know a lot of people just like you! Including ME!!! Nothing worse than being super, super careful and then ruining it with one fell swoop of the blender tool.
My first release in the books!
Today is the last day of the Halloween Cut File project release. Thanks to everyone who made this first relase a success!