AECP: All the Masking
What masking technique is your favorite?
There are so many ways to mask off projects to achieve complex (or simple) layered looks. It can help you take a bunch of separate images and bring them together in a cohesive arrangement – a real "wow" statement on paper, without any die cutting or extra layers. If masking is something you avoid, read on to hear more about a great class that will help you learn how to incorporate masking, easily, into a variety of irresistible looks!
(affiliate links are used in this post. When you click on them and make a purchase, I may receive a small commission at no additional cost to you. Thanks for supporting my blog!)
Masking requires a certain level of patience and forethought. The class, Masking Unleashed, helps to explain how to think ahead and plan a project so you get all of the masking in place when you need it. There's lots of fantastic ideas on using masks creatively, as well as how to use different materials for various masks. If masking is something you want to get better at, or if you want a helping hand in exploring this technique and all the results you can achieve, this class is definitely for you!
My Project
I LOVE the new Wallpaper Art stamp set, and I knew I wanted to use it for this project. Instead of creating something where the flowers and leaves were all separate, like wallpaper, I wanted a small grouping, with bold, bright colors.
The Technique & Design
As I shared earlier, masking requires planning – so, I started out by laying out the stamps in an arrangement that I thought looked nice, and would fit on an A2 size card. I couldn't plan out the leaves since I reused the same stamp over and over. So, I just played that part by ear, trying out different positions before stamping each image.
I used two masking techniques for this design. First, I used masking paper to cover the flowers and leaves to create all the overlapping, then, I used masking liquid to protect the flowers while I watercolored the background.
Don't forget to leave a comment at the end of the post to qualify for my quarterly giveaway!
Crafter's Toolbox Video
Most people are familiar with masking paper, so I thought I would focus on masking fluid instead. I recently discovered some tools that make it soooo easy to apply. It's now my go-to for most masking because it's easy to apply and you can throw a lot of water at it without getting any seepage onto the masked area. Enjoy!
9 down, 1 to go!
Yikes! I'm a little off track with my personal goal for certification, but, sometimes other priorities get in the way. I'm still well on track to achieve complete certification by June which is my ultimate goal! Saturday will usher in my last Level 2 coursework project, followed by my final project. Yippee!
Don't Forget about my monthly GIVEAWAY!
Every month, I give away a sweet surprise to one lucky commenter. So, don't forget to leave a COMMENT on today's post to enter!
If you loved today's project, I'd love to know! The blogosphere can be a lonely place, so please don't lurk! Leave a quick word or two to tell me you were here!
HOT DEALS!
Don't miss these hot deals - click the picture to shop!
Inspired by the products I used?
The supply list is right here! Just click a product to get started. The links I'm sharing are Compensated Affiliate Links, meaning that I will receive a small commission on your sale, at no additional cost to you.
Items marked with an asterisk (*) were provided by a store or the manufacturer.
This helps keep the lights on and the inspiration flowing here at Pixel Maven's Retreat!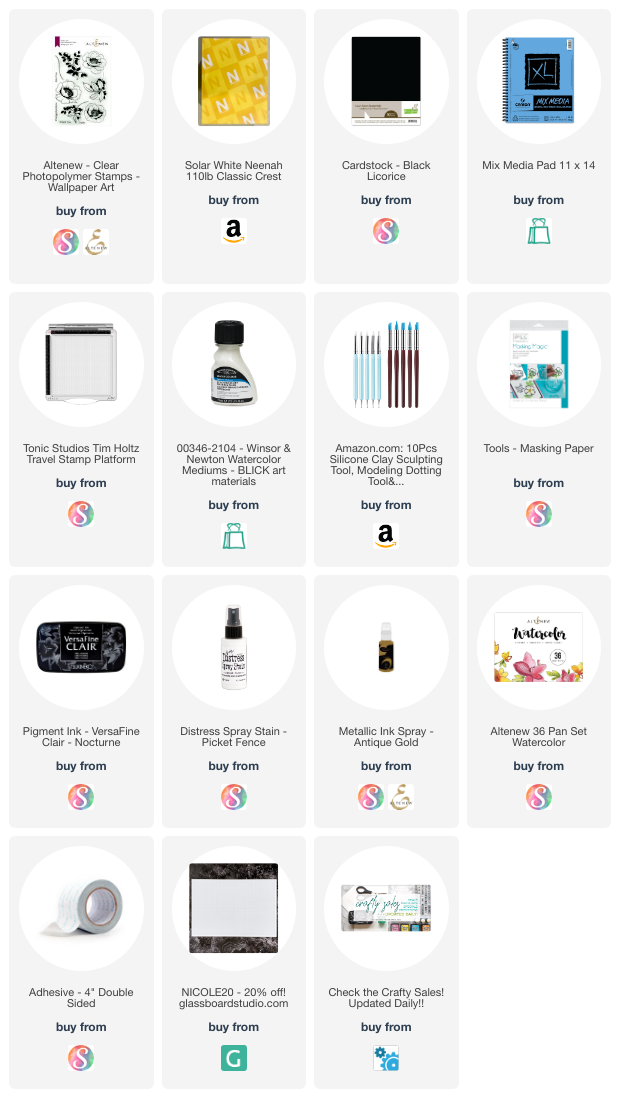 Here's some other projects you'll like!
It's a new year for Festive Friday!
Festive Friday is back with our first challenge of 2020. If you have a goal to add more creative time to your schedule, then challenges are a great way to get started.
Determined to be confident in your watercoloring this year?
As we look to 2020, I'm sure you're thinking about some #craftgoals you've had on your list. I know a lot of people "want" to watercolor – backgrounds, flowers, characters…. but they are afraid to take the plunge.
Today's card tugs at my heartstrings
I love animals. Sometimes, I think I love animals more than people… I know you know what I mean.