A Fall Card Using Scrapbook.com Domed Blenders 3 Ways
A Fall Card Using Scrapbook.com Domed Blenders 3 Ways
I SUCK AT INK BLENDING!
Ugh! How many times have you tried ink blending and ended up saying that? I know a lot of people just like you! Including ME!!! Nothing worse than being super, super careful and then ruining it with one fell swoop of the blender tool. Well, no more creative cover ups, or the need to start over, I have the perfect tool for you!
(affiliate links are used in this post. When you click on them and make a purchase, I may receive a small commission at no additional cost to you. Thanks for supporting my blog!)
Ink Blending Woes…
There's lots of ink blending tools out there, so, it's hard to know where to start. Many of us start with the simple handle with foam discs, which, maybe isn't the best place to start.
The problem with the discs is that if you have a heavy hand (like me), it's super easy to get streaks and dark marks and harsh edges. It can take forever to start light and build up the ink, and then blend the ink with another color ink, etc. Then, at the end, when you've been blending for-ever you lose concentration and get a streak.
But, what if the disc wasn't a disc, but a dome? Enter, Scrapbook.com's new Domed Foam Blending Tool! When I was approached by Scrapbook.com to give these a try and share my experience with you, I jumped at the chance! Who doesn't want better ink blending?! And if a tool can fix it in no time flat, then, I want the world to know!
The Specs
That handle should look real familiar! It's the same size and similar in shape to other foam blending tools. So, if you already have handles, all you need are the replacement foams, which are sold in packs of 10 – 60!
Of course, the innovative part here is the domed foam. It's a nice thickness and the domed shape means there's no edge to cause those swirls and harsh lines! I also found that the foam seems to load up easily with lots of ink, but that I could still control it enough to get a light blend if I wanted.
Here's my first project using the Domed Foam Blenders:

I used the blenders in three different ways – to create a blended color panel, to add ink with a stencil and to create a soft ink glow in the background.
Don't forget to leave a comment at the end of the post to qualify for my quarterly giveaway!
Project Tutorial Video
Ok, so enough extolling the virtues of these new domed blending tools – how about a video so you can see how easy it is?
Be a blending MAVEN!
See? You can get great results like this too! I hope you enjoyed learning about this new product and you give it a try too! If you need any of the supplies I used today (including the new blending foams), I have links to everything below 😀
Don't Forget about my monthly GIVEAWAY!
Every month, I give away a sweet surprise to one lucky commenter. So, don't forget to leave a COMMENT on today's post to enter!
If you loved today's project, I'd love to know! The blogosphere can be a lonely place, so please don't lurk! Leave a quick word or two to tell me you were here!
Inspired by the products I used?
The supply list is right here! Just click a product to start shopping.
The links I'm sharing are Compensated Affiliate Links, meaning that I will receive a small commission on your sale, at no additional cost to you.
Items marked with an asterisk (*) were provided by a store or the manufacturer.
When you shop with these links, you help keep the lights on and the inspiration flowing here at Pixel Maven's Retreat! Thank You!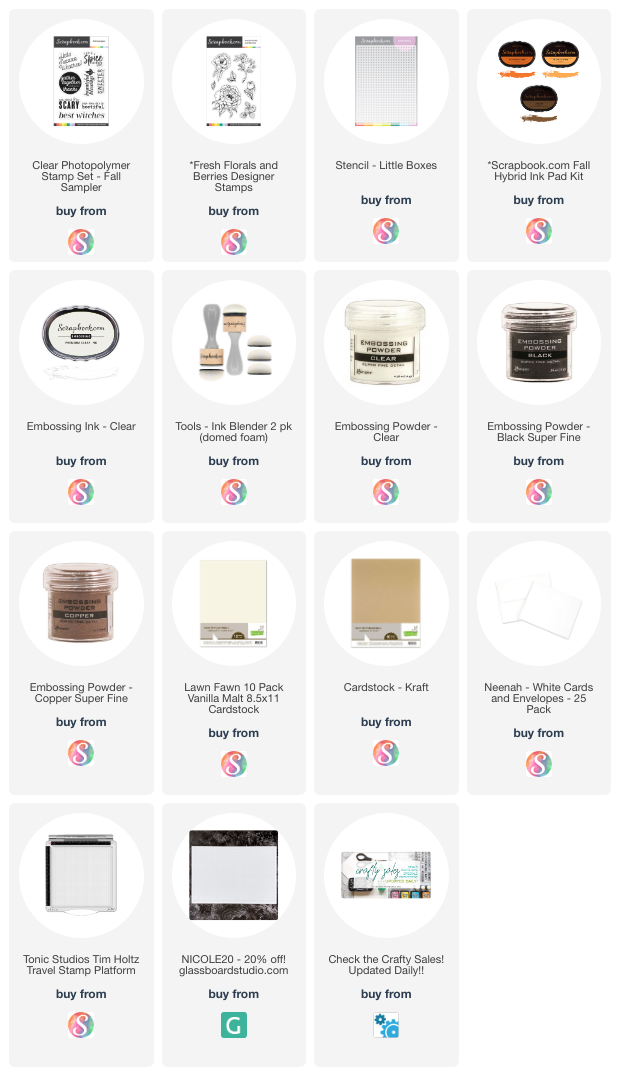 HOT DEALS!
Don't miss these hot deals - click the picture to shop!
Here's some other projects you'll like!
Another month has passed. Another 22nd has arrived!! It's time for a new Paint-a-Flower stamp, PLUS we have new Artist Marker refills!!
Welcome to another Tic Tac Toe Challenge!
The lovely Claire Broadwater is our lead designer for our latest Tic Tac Toe Challenge. She's created a fun board full of amazing possibilities! The question is, which way will you go? Row, Column or Diagonal?!