12 Days: Snowflake Gift Tags (and Giveaway!)
12 Days: Snowflake Gift Tags (and Giveaway!)
I have two rules for handmade gift tags…
Seriously, I have rules. The first rule is that the design has to be E-A-S-Y. These things get THROWN OUT! People do NOT know how much time you put into making something as small as a gift tag, so, please don't work so hard! I've done Christmas Gift Tag classes before with super-thought-out designs and the participants REFUSED to actually use the tags. Instead, they use them to decorate their TREES! What the what? Yah. So, Keep 'em simple…
Read on to find out how you can win a set from me!
(affiliate links are used in this post. When you click on them and make a purchase, I may receive a small commission at no additional cost to you. Thanks for supporting my blog!)
You could win today's tags AND the stenciled panel from the video to use how you want.
I'm giving away prizes every day of 12 days – you'll have all 12 days to sign up and leave comments for extra entries! The giveaway is open INTERNATIONALLY!
GIVEAWAY DETAILS: Fill out the Google form ONCE to be entered into all 12 daily giveaways and the grand prize (a $25 gift certificate to Scrapbook.com). https://forms.gle/t8tuiDDZwUUoq6tNA
Winners for each day's prize and the grand prize will be selected at random using a random winner generator. EARN EXTRA ENTRIES by leaving comments on 12 Days You Tube videos and Blog Posts. Winners will be announced on YouTube and the blog on August 5th, 2019.
This giveaway is solely sponsored by Nicole Watt and not affiliated with YouTube, Facebook, or Instagram in any way.
My Project
Ok, so I said I had two rules. My second rule is: no FLIMSY tags! Whatever cardstock I use, and it's usually a one layer thing, it needs to be thick. So, 110 lb Solar White, or 140 lb watercolor or something along those lines. You'll never get a flimsy tag from me that just rips off a package.
I really like that these tags don't need much more than a sentiment. They could even go naked with just the snowflake stenciling. Make them as easy as you want! The gold shimmer makes them elegant and wow enough for any package.
The Technique & Design
The video is long, but the technique is quick. Shimmer spray is the key. I used Altenew Antique Gold, but any color will work amazingly – that shimmer is what really elevates the look! I added a tiny bit of Salty Ocean Distress Oxide to the stencil in places to make a green color when mixed with the shimmer spray. It looks like oxidized copper.
Then, I stamped sentiments in Antique Gold pigment ink and embossed in gold. On some, I added strips of cardstock just to add some extra color. But, as you'll see they look great without the extra cardstock, and even without a sentiment!
Don't forget to leave a comment at the end of the post to qualify for my quarterly giveaway!
Project Tutorial Video
I've got a detailed look into today's project. Save it in your Watch List over on YouTube so you have it handy when you're ready to make your tags!
I'm giving away a set of the tags to one lucky winner, along with a whole sheet of the stenciled snowflakes to use however you want. Be sure to stop over on YouTube and leave a comment for an extra entry!
Comment to WIN!
Don't forget to fill out the Giveaway Form and leave a comment here, and a comment over on YouTube for an extra entry to the giveaways. It is open internationally!
Don't Forget about my monthly GIVEAWAY!
Every month, I give away a sweet surprise to one lucky commenter. So, don't forget to leave a COMMENT on today's post to enter!
If you loved today's project, I'd love to know! The blogosphere can be a lonely place, so please don't lurk! Leave a quick word or two to tell me you were here!
Inspired by the products I used?
The supply list is right here! Just click a product to start shopping.
The links I'm sharing are Compensated Affiliate Links, meaning that I will receive a small commission on your sale, at no additional cost to you.
Items marked with an asterisk (*) were provided by a store or the manufacturer.
When you shop with these links, you help keep the lights on and the inspiration flowing here at Pixel Maven's Retreat! Thank You!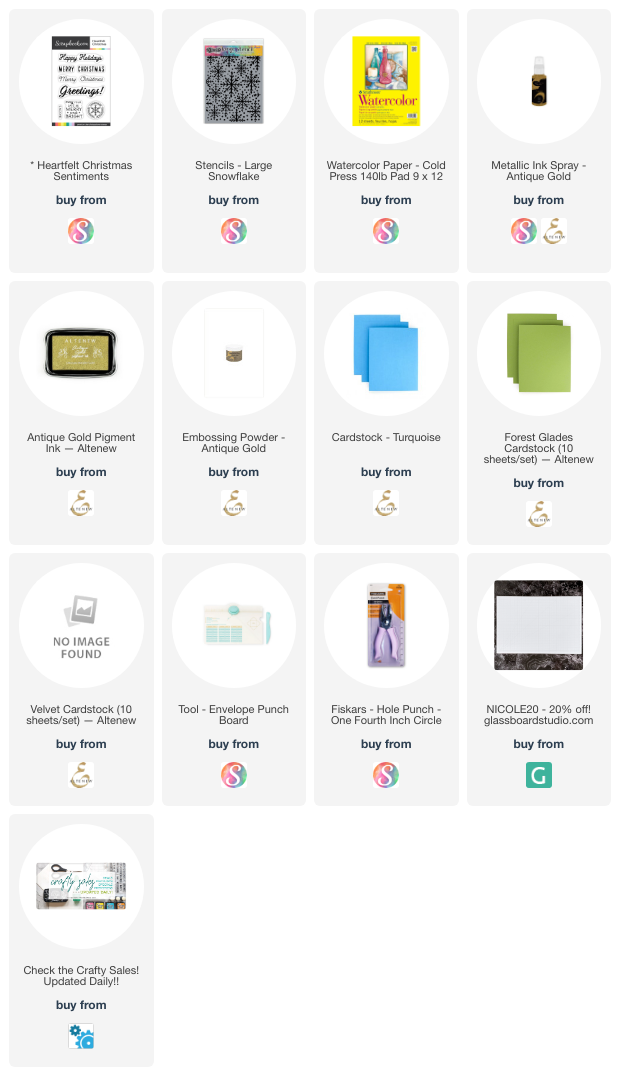 HOT DEALS!
Don't miss these hot deals - click the picture to shop!
Here's some other projects you'll like!
Another month has passed. Another 22nd has arrived!! It's time for a new Paint-a-Flower stamp, PLUS we have new Artist Marker refills!!
Welcome to another Tic Tac Toe Challenge!
The lovely Claire Broadwater is our lead designer for our latest Tic Tac Toe Challenge. She's created a fun board full of amazing possibilities! The question is, which way will you go? Row, Column or Diagonal?!